Friends of Computer Science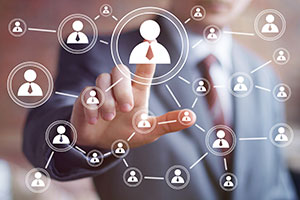 The Friends of UH Computer Science Program is a partnership program between the university and corporations. The program is designed to meet the needs of industry and give companies the opportunity to have a greater impact in the development of the computer science workforce. Corporate members of this program will have greater access to students, faculty resources and increased visibility within the university community. The UH Department of Computer Science is internationally recognized for its research in biomedical informatics, cyber-physical systems, data analytics, high performance computing, gaming, graphics, security and visualization. Graduates from the UHCS program are employed in industries across the economic spectrum, including technology, energy, health and finance.
Terabyte Package - $10,000
Includes all benefits from Megabyte and Gigabyte Packages
Premium placement at the Career Fairs
Designated Computer Science representative to assist with recruiting
Meetings with students with desired academic profile
Access to expertise in Department research labs
Opportunity for additional recognition with named events, facilities, or scholarships
Periodic invitations for articles in the CS Now! Newsletter
Fair Market Value of $1,000 covers the Fall and Spring Career Fair.
Gigabyte Package - $5,000
Includes all benefits from Megabyte Package
Priority placement for the Career Fairs
Assistance in organizing recruitment visits
Invitations to submit a real world programming project  for solution-based coursework
Invitations to deliver "Computer Science in Practice" seminars
Visits with Student Organizations
Fair Market Value of $1,000 covers the Fall and Spring Career Fair.
Megabyte Package - $2,500
Reserved placement for the Fall and Spring Career Fairs
Unlimited posting of positions on CS student lists
Recognition of partnership

Department Newsletters (2-3 annually)
Annual Computer Science Calendar
Computer Science department webpage

Invitations to Computer Science events such as Fall Welcome, Programming Projects Showcase, Alumni Mixers, etc.
Fair Market Value of $1,000 covers the Fall and Spring Career Fair.
---
To join the program or for more information, please contact:
Stacy Halley
Senior Director of Advancement
College of Natural Sciences & Mathematics
sahalley@uh.edu
713-743-7701
---
Friends of Computer Science