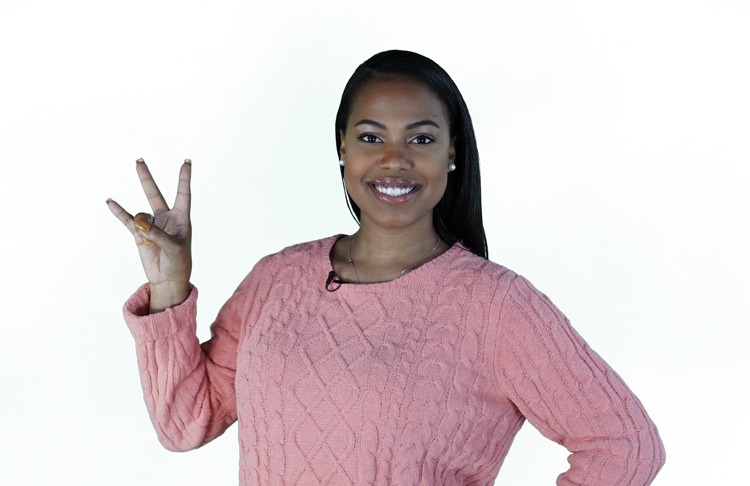 Kierra is currently a Resident Advisor (RA) for Moody Tower South.  She decided to apply to be an RA because of the rising cost of tuition.  
"I loved living on campus and meeting new people, but my student loan debt was rising, so I sought other options. After reading about the duties of the RA, I thought, that's it? I love to interact with people and be able to aid students as they develop into young professionals." 
Kierra says that being an RA has helped her develop as a leader, which has contributed to many aspects of life.  
"As an RA you must know how to communicate and be a team player when necessary. I've had interviews for job opportunities and have been able to recall certain situations from my role as an RA that have helped me land certain jobs. Being an RA is a great opportunity that helps you get to know your leadership style and how to have tough conversations with peers and your boss." 
Kierra believes that living on campus has truly allowed her to become her own person and has helped her grow into an adult.  
 
"Other than the convenience of resources, it's beneficial to live on campus because you get a better understanding of who you are. While living with my parents, I felt as though I was the person that my parents wanted me to be. Being able to live alone has helped me understand budgeting, punctuality and the importance of eating breakfast! 
 
"Living on campus has improved my college experience by allowing me to meet and converse with young people who I wouldn't have been able to talk to if I were a commuter. I love the convenience of any necessity on campus. I can go eat, go to the doctor, class, therapy, and even go shopping all at one place, on campus." 
If you're interested in developing your leadership skills and getting involved by living on campus, check out our housing options here.