Do you live on campus? You're a member of RHA!
Come to General Assembly to
Hear updates from the executive board about what is happening at the university level

Hear legislation presented by the Hall Council 

Learn about upcoming events

Engage during open forum

Make your voice be heard!
Bi-weekly on Thursdays at 6:00 pm by clicking here.
Fall 2020 General Assembly Schedule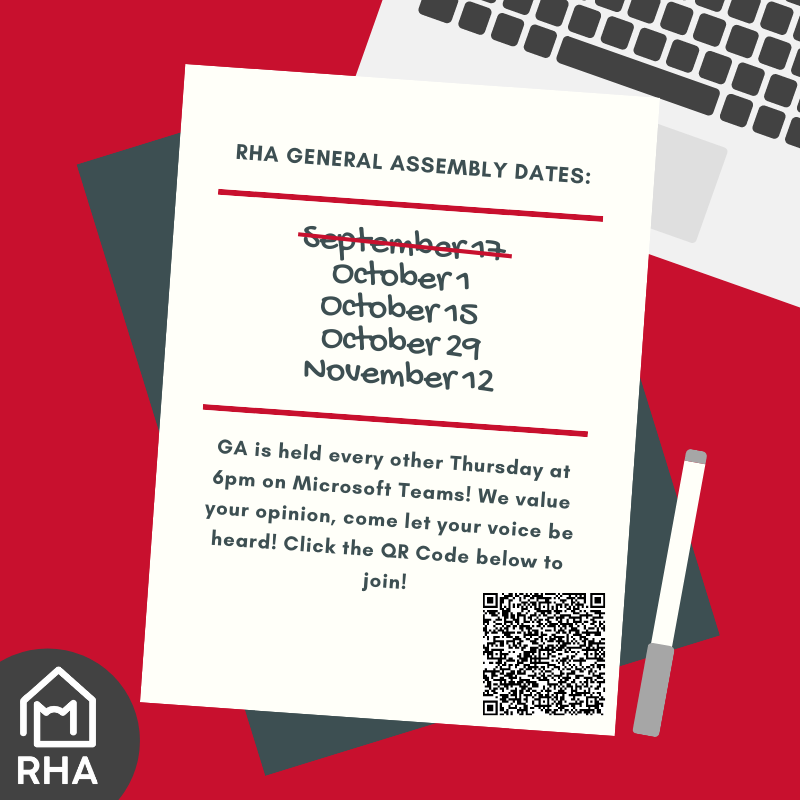 Upcoming Events
 Sept 25th Almost Pictionary (5:30 pm)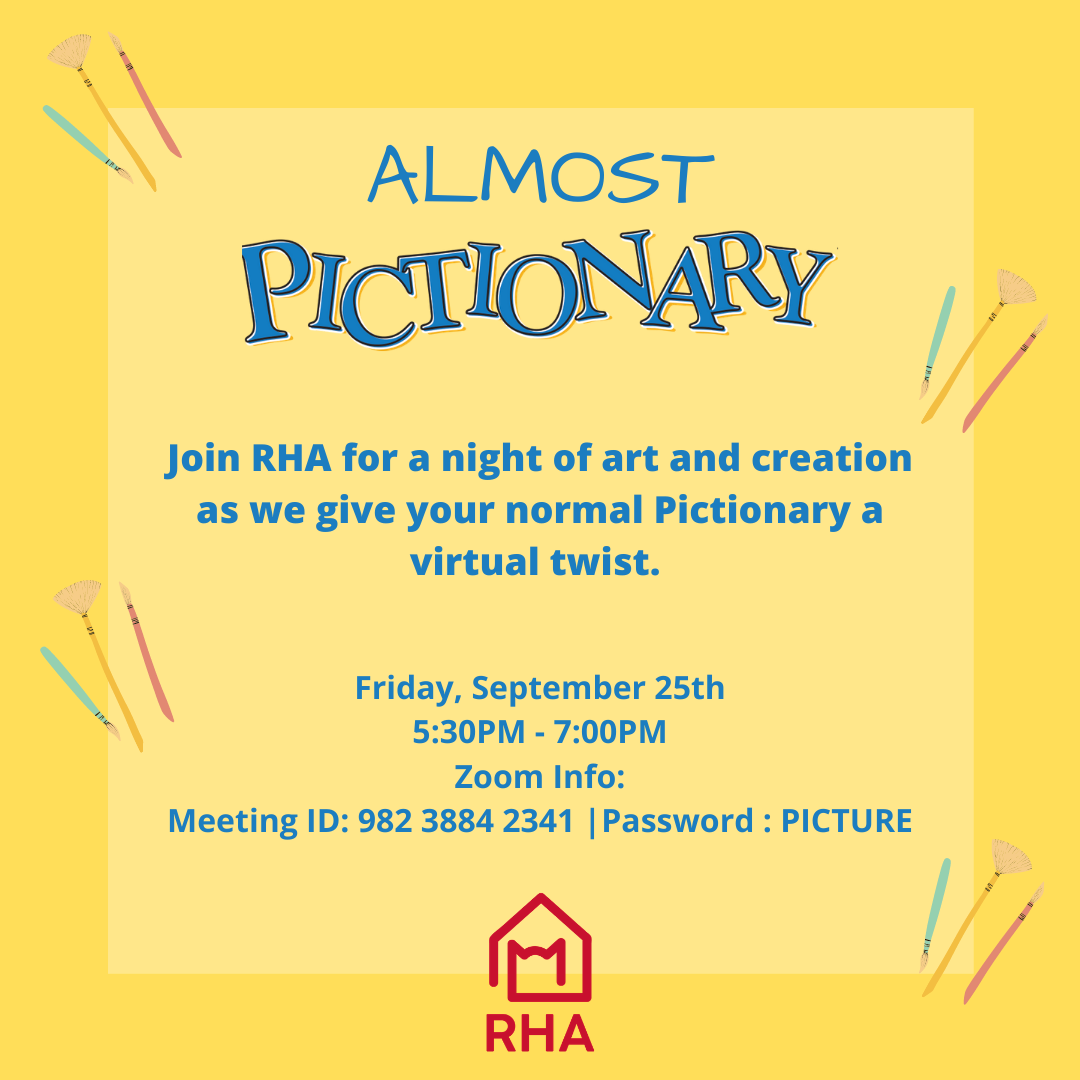 Sept 28th RHA Karaoke (7:00 pm) 
Meeting ID: 934 0622 2334 Password: SING

 Oct 9th Dorm Room Yoga Session (11:00 am)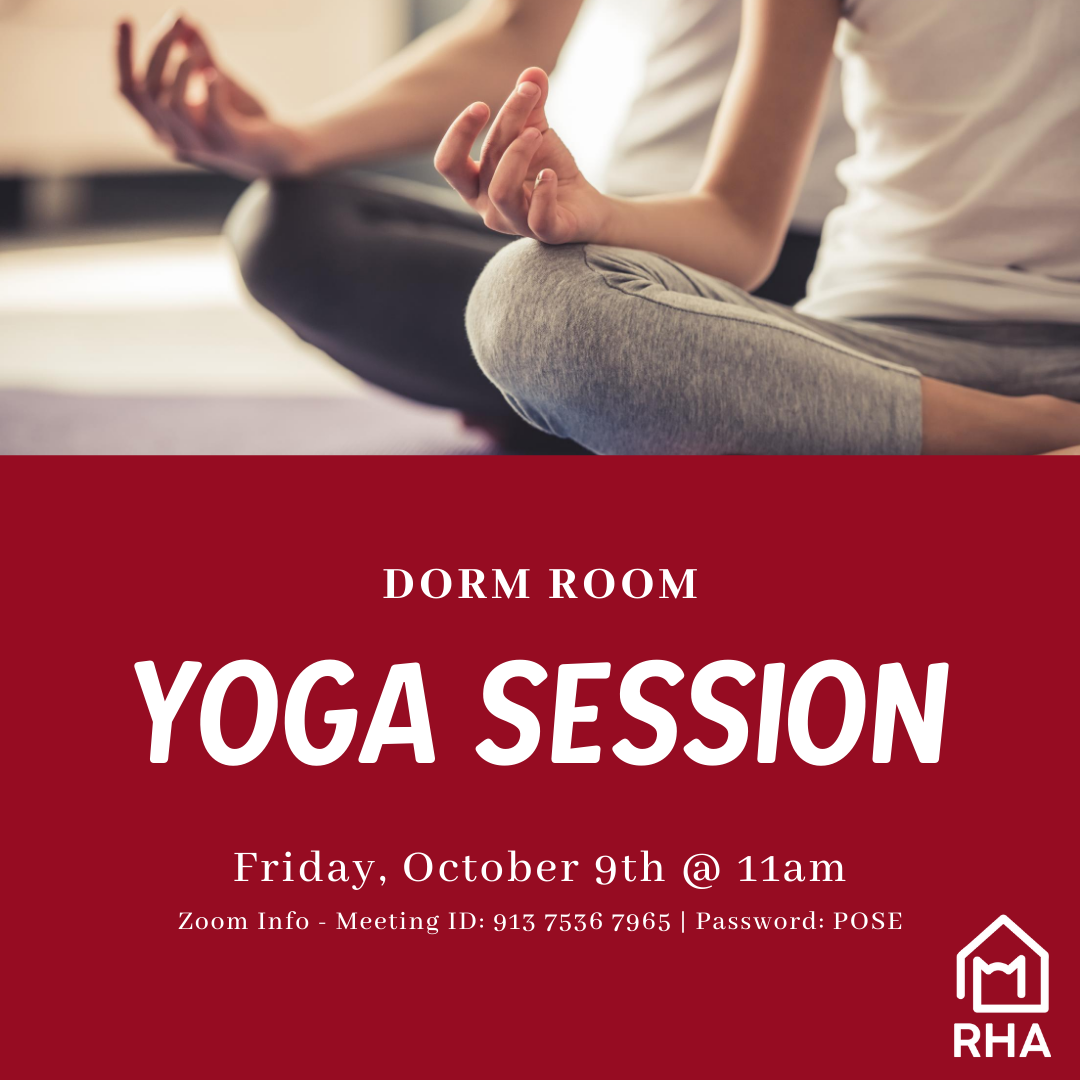 Oct 21st Among Us Game Night (5:00 pm) 


 Oct 26th Movie Night (6:00 pm)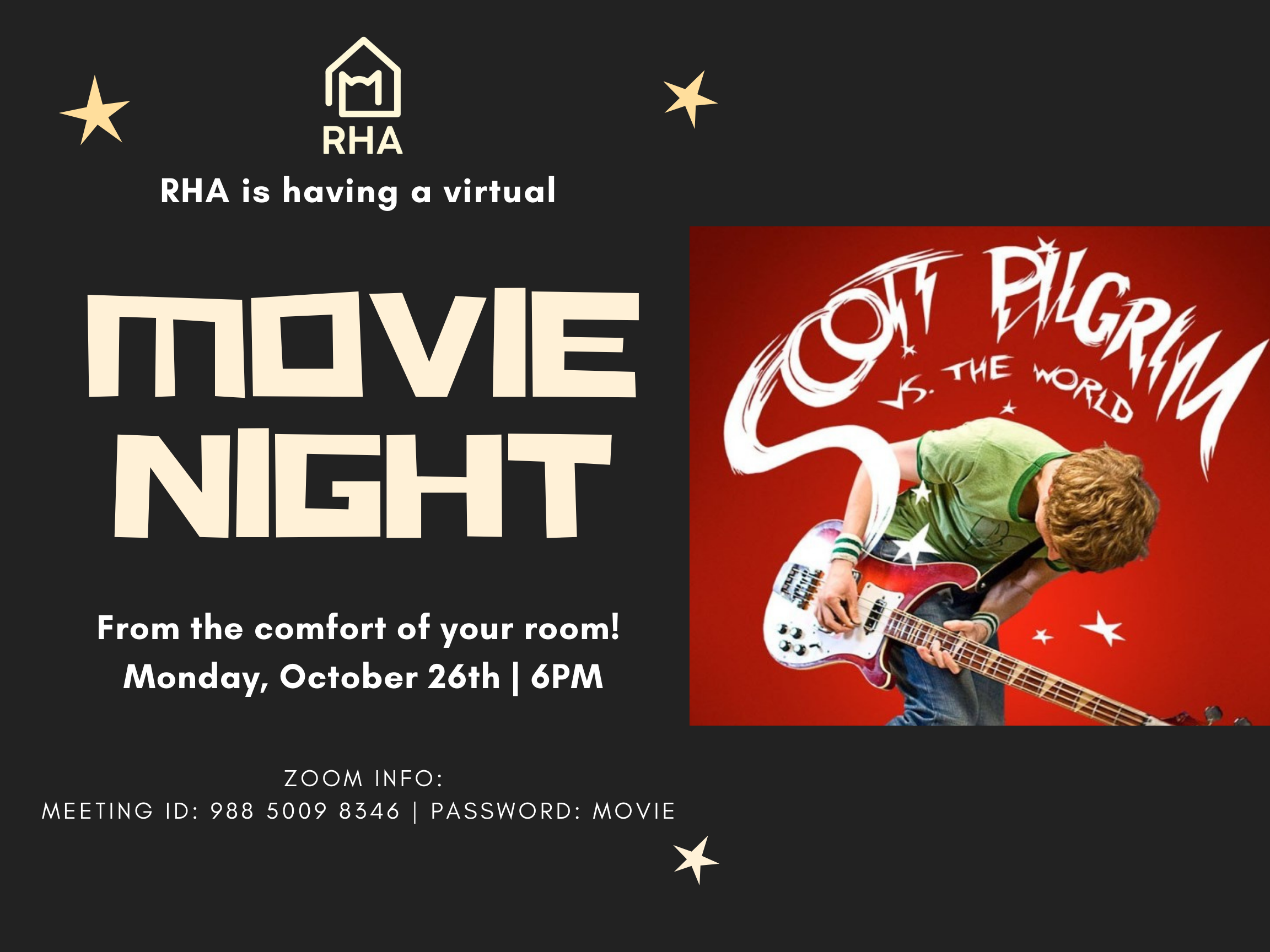 Oct 28th Scary Stories to Tell in the Dark (7:00 pm)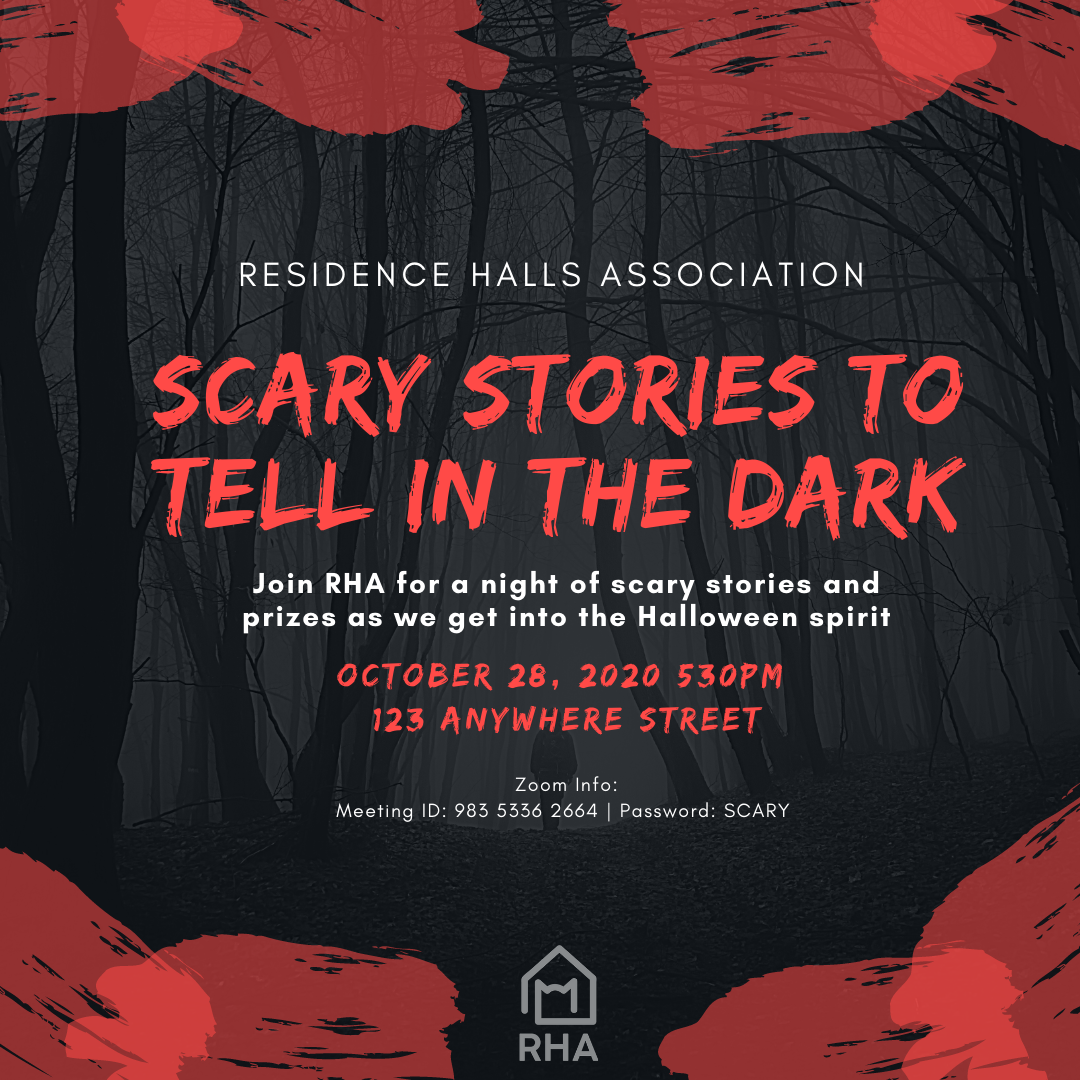 Nov 4th Tetris Social (5:00 pm)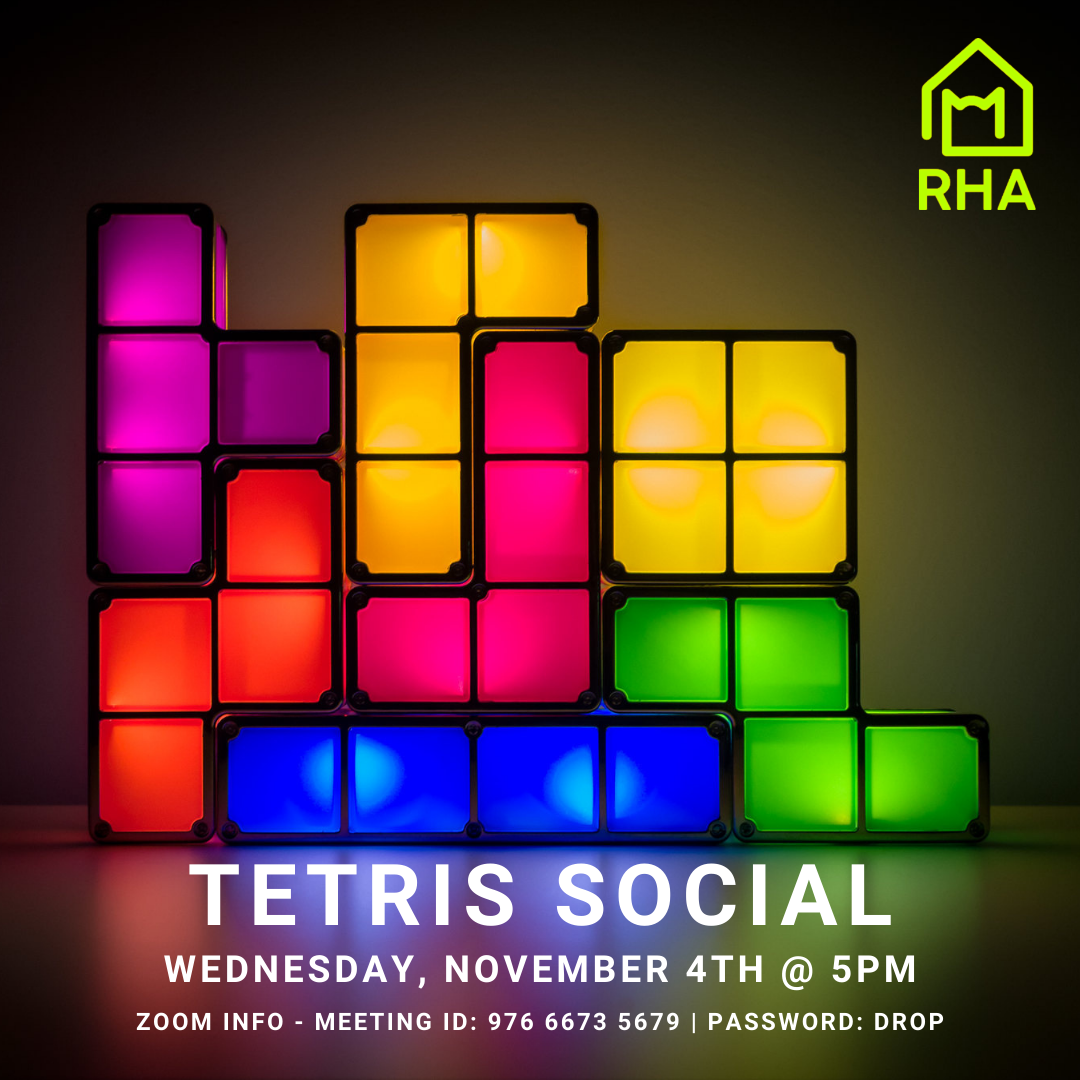 Nov 20th MEGA BINGO (5:30 pm)