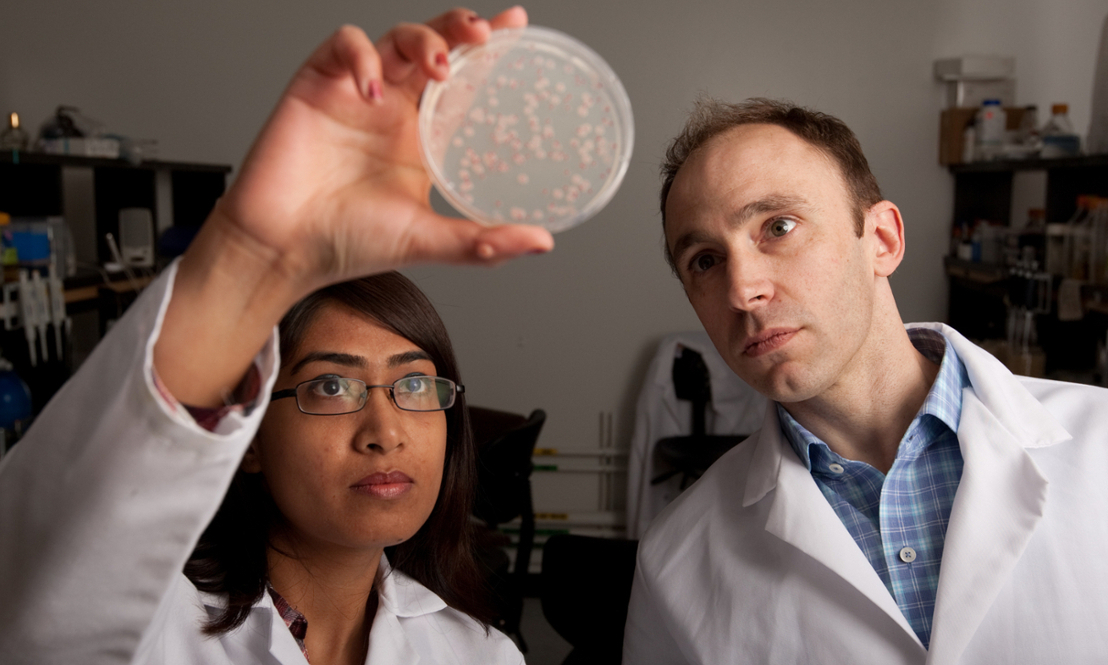 The University of Houston has joined the Center for the Integration of Research, Teaching and Learning (CIRTL), an international network of 35 research universities dedicated to delivering more effective undergraduate STEM learning by ensuring that today's graduate students are skilled in both teaching and research. Each member university develops its own local learning community within which graduate students and postdoctoral associates can learn and implement proven teaching practices that meet the needs of a diverse undergraduate student population.
CIRTL@UH is open to all graduate students and postdocs in any academic discipline. CIRTL stresses the use of successful, evidence-based strategies proven to promote active learning. Teaching strategies include: connecting classroom topics to real-world situations, promoting inclusive learning, encouraging teamwork through shared projects and study groups, continually assessing student progress, and using research skills to advance effective teaching practices.
The CIRTL-UH program is guided by a Steering Committee with faculty, staff and student members.
How to get involved with CIRTL
University of Houston graduate students and postdocs are eligible to become CIRTL members. As a student at a CIRTL member institution, you may register for courses and workshops through the CIRTL network. In addition, join the CIRTL@UH Microsoft Team here or email gradschool@uh.edu and request to be added to the team.
Pathways to Associate, Practitioner and Scholar levels
ASSOCIATE LEVEL

A CIRTL Associate can describe and recognize the value of the CIRTL Core Ideas. Participation at this level involves participating in workshop, seminars, and classes to learn about existing knowledge around issues in teaching and learning within a discipline or more broadly. The Associate Level can be completed in as little as one semester or workshops can be taken over the course of several semesters.

To achieve Associate Level Certificate*:

Participate in a minimum of 5 CIRTL activities or programs. These 5 activities may include local as well as CIRTL network activities.

To see the University of Houston local CIRTL approved workshops and CIRTL network events for the current semester, visit the CIRTL Team and check out the "Events" channel.

     OR

Complete a full-length course focused on teaching. This can be through the CIRTL network (full courses or MOOCs) or an approved UH course. Many UH pedagogy-based courses can be used to fulfill this requirement. If you have taken a different course you can email

gradschool@uh.edu

with the course name/number and description to see if it qualifies (put CIRTL in the subject line).

Participants are required to submit an application summarizing the activities comprising the Associate Level requirements and reflecting on their experiences. The application will be available in the CIRTL Team in the Associate Level channel.

*This is a non-credit bearing certificate.

PRACTITIONER LEVEL

Practitioners exercise the knowledge they gained at the Associate level. They understand how to develop and implement a Teaching-as-Research project. The Practitioner Level certificate takes approximately 2 semesters to complete. The semesters do not have to be consecutive. It can also be completed in a spring semester and summer term.

To achieve Practitioner Level Certificate*:

More Information coming soon.

*This is a non-credit bearing certificate.

SCHOLAR LEVEL

CIRTL Scholars add to community knowledge about teaching and learning and disseminate their findings at a regional, national, or international venue.

To achieve Scholar Level Certificate*:

Have attained both Associate and Practitioner level certificates.

     AND

Present their TAR project research and results at a regional or national conference either in their discipline or a Teaching and Learning-related conference.

     OR

Publish an article in a peer-reviewed journal about their TAR project research and results (either in a discipline-specific journal or a teaching and learning journal).

     OR

Participate in the CIRTL Network Exchange Program and present a talk on their TAR project at another CIRTL institution.

*This is a non-credit bearing certificate