Staff Spotlight: Program Director Supports Houston Families of Children with Disabilities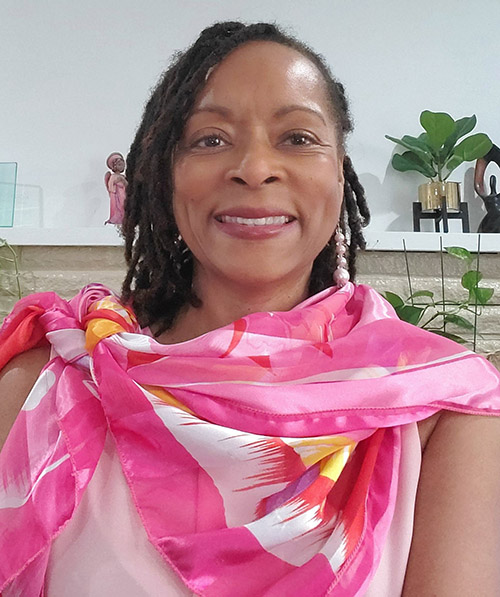 Posted Nov. 9, 2020 — As a mother of a daughter with special needs, Shelley Townsend understands the importance of finding a supportive community and useful resources.
She's made helping families her life's work. She serves as the director of Families CAN, a grant-funded program housed in the University of Houston College of Education that helps families of children with disabilities.
"I develop a relationship with these families because I'm someone who has walked in their shoes," Townsend said.
Townsend will celebrate her 18th year at UH in April. She started as a family partner before eventually taking on the role of program director.
A Houston native, she attended Booker T. Washington High School in the Houston Independent School District and went on to earn a bachelor's in music from Prairie View A&M University and a master's in social work from UH.
Learn more about Townsend's work and the impact of the pandemic in the Q&A below.
Describe the background of Families CAN.
Families CAN has a grant from the Department of State Health Services — we're contracting with them. Our work is not actually based on campus; it's based in the outside community. We are under the umbrella of the Parent Education Project, which has been on this campus for more than 30 years.
Originally, we provided case management services to families of children with disabilities. Sometimes home visits would last up to three hours. We would sit and share information, community resources and recreational events. I would tell them my experience with taking my daughter out. After they heard my story, they learned that there are other parents out there, and we all bond together. For example, if their child is having a meltdown, those other parents will come to the rescue and help.
What services do you provide for families?
Our new grant allows us to provide family support services, which promote community inclusion for families of children with disabilities. Families can miss out on recreational activities because of other financial obligations. They call us, and we address their concerns and provide support for them. 
We also provide transition workshops. When kids reach 18 years old, their parents start thinking, "My child is going to be an adult in four years. What's going to happen to them?" We help them navigate and understand Social Security, Medicaid and other services for young adults. They don't always have time to focus on those things, and then they look around and their child is an adult. Families CAN is connected to a lot of community organizations to help serve our families.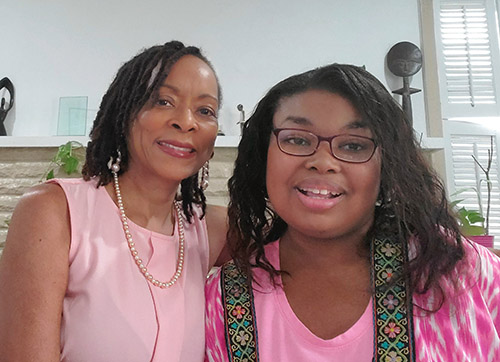 How did you become interested in this line of work?
I did it for my daughter and to educate myself. When I moved back home from New York, I started searching for organizations in Houston that worked with families of children with disabilities. I gelled into the job and empowered myself to learn about community supports and resources.
As a parent of a young adult with a disability, I can tell them, "Yes, I know what it feels like. Yes, I understand the heartaches, rejections and the shame." You develop those bonds with families, and they lean on you because you know what they are talking about.
Can you think of a time where you thought, "This is why I do what I do"?
It's powerful. Our families stay with us for a long time. We share personal stories from our lives. The first time we meet, they might be kind of reserved. They may not immediately contact the resources we provide, but one step is closer than no steps at all. A lot of the families are thankful that we exist. They get to know our kids. It's nice when they ask about my daughter.
What's a typical workday like for you?
As an administrator, it's a dual role. I don't shut down at 5 p.m. I must make sure the financial aspect of the job is working well. I also talk to parents. A parent may call late at night with questions only you can answer, or they just need a listening ear.
How has your work been impacted by COVID-19?
I'm working remotely. Since COVID-19, we've been trying to get our footing. We've figured it out. We learned how to do Zoom workshops. Originally, parents needed child care so they could attend our in-person meetings, but now they are online. Resources are more accessible through Zoom. I think these virtual meetings will continue so we can reach more families.
What do you miss most about working on campus?
I miss seeing the staff and student life, but it's nice being home with my daughter. I spent so many years leaving her to go to work, so it's nice to be able to enjoy this time with her. 
What advice do you have for families of children or adults with special needs, especially during this time?
There are some positives to come out of COVID-19. When you reflect on the time you have now with your family, you can appreciate the moments you might have missed before.
When you're not working, what do you enjoy doing?
I enjoy sitting in the swing in my backyard with my puppy, and sometimes my daughter will join me. I joined Cougar Rhetoric Toastmasters on campus. I always wanted to be a part of it, but I never had the time. I've been a member since May. It helps with speaking and leadership skills and keeps me centered.
— By Jordan Hart
— Photos courtesy of Shelley Townsend