Research Debriefed: Shawn Kent A series highlighting articles published by University of Houston College of Education faculty
Posted Feb. 20, 2019
ARTICLE FAST FACTS
"The Relationship Between Component Skills and Writing Quality and Production Across Developmental Levels: A Meta-Analysis of the Last 25 Years"
Author: Shawn Kent, assistant professor, Department of Educational Leadership & Policy Studies
Co-author: Jeanne Wanzek
Journal: Review of Educational Research
Publication date: June 2016  
Topic: students' writing skills
Overview: Meta-analysis that examines relationships between key components of writing (handwriting fluency, spelling, reading and oral language) and their influence on students' writing quality
Accolades: Kent in February received the Early Career Publication Award from the Council for Exceptional Children – Division for Research for the article.
INTERVIEW WITH THE AUTHOR
Q: What was the main question you were trying to answer, and how did you go about answering it? 
A: In writing development, there are multiple theories and studies that go into what it takes to become a good writer. The main purpose was looking for the relationship between skills and writing outcomes for students in K-12 and, secondarily, whether those relationships are the same for younger and older kids, as well as students with disabilities.
In a span of two years, we went through a process of looking through databases and narrowing down what we needed. My initial search was 13,000 articles and, looking through what met the criteria, we ended up with 38 for the meta-analysis.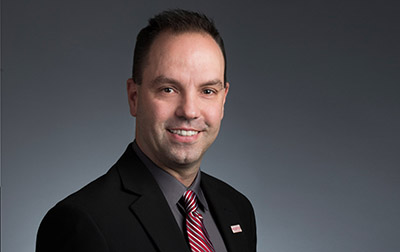 Q: What were your most significant, interesting or surprising findings?  
A: The most significant finding was confirmation that the strongest relationships were between writing and spelling, handwriting fluency, and reading, especially for students in primary grades (K-3). In general, students with higher levels of spelling demonstrated higher levels of quality in their writing. Students with more fluent handwriting generally had higher levels of quality of their writing, and students with stronger reading skills generally had stronger writing quality. Conversely, the lower you are in one, the lower you are in the other.
Q: What about the relationship of these skills for students in grades 4-12?
A: There's a limited amount of research, and we have a lot of work to do in terms of what we know about older students. But one of the other interesting findings was that spelling and handwriting fluency still had a moderate relationship to writing, even for older kids. A lot of times we don't think about those things— spelling and handwriting – for older kids.
Across the grades, the percentage of students who are proficient in writing is roughly 10 percent. We can't just ignore that some students are still struggling with these lower-level skills.
Q: What about students with disabilities?  
A: The number of studies and the percentage of those who are proficient in writing is even lower for those in special populations. This meta-analysis was never designed to answer all questions about writing. There is still lots of work to be done.
---
"The percentage of students who are proficient in writing is roughly 10 percent. We can't just ignore that some students are still struggling with these lower-level skills." — Shawn Kent

---
Q: What are some future concerns for students who struggle with writing?
A: There has been research that shows that colleges are concerned students are coming to campus as freshmen and don't have the writing skills necessary for academic success.
Q: How do you see the work tying into practice?
A: One of the most popular ways writing is taught is a writing workshop. We talk to students about the process of what good writers do; they plan, they execute, and then they review and edit. As we teach them the writing process, we also may want to make sure students have these skills of spelling and handwriting fluency. 
You may be a great planner and start writing some things down, but when you struggle to figure out how to spell words and write them fluently, your capacity for higher-level thinking is diminished.
Q: What initially interested you in this topic?
A: It really came out of wanting to know more about these relationships so it could help inform instruction and intervention. Doing a lot of work with literacy and exploring what we know about writing, I dove deeper and found that writing, within the national data, is a little more dismal than with reading. There are a number of theories and not a lot of solid research to back those theories up.
Q: What do you hope to research next?
A: I'm working with a colleague and testing a prominent writing theory, the not-so-simple view of writing. We want to see how students perform in high-stakes writing, like the (Texas) STAAR test, as well as seeing if this theory holds.
The initial simple view of writing was this idea that writing was a product of transcription – your ability to spell and do handwriting – and to generate ideas. Those were seen as the hallmarks. The not-so-simple view elaborated on what we know is important for writers – the idea of executive function, or self-regulating behaviors, such as being attentive to what the task is.
We're trying to go beyond my study, which just looked at these different pieces in the relationship to look at how do they relate to one another and how do they ultimately work together to produce quality writing.
—By Alberto Huichapa