UH College of Education Professor Wins Lifetime Award for Training Counseling Psychologists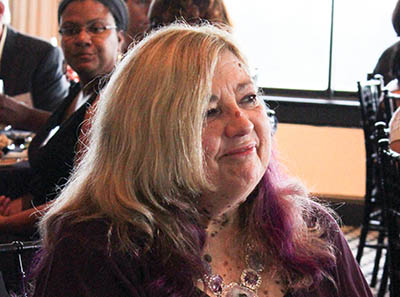 Posted July 9, 2019 – Roberta Nutt, a clinical professor at the University of Houston College of Education, has won a national lifetime contribution award for her work preparing future counseling psychologists.
"Receiving this award is a perfect acknowledgement of all you have contributed to the field," Sherry Rostosky, awards chair of the Council of Counseling Psychology Training Programs, wrote in a letter to Nutt. "Your CV and nomination materials were truly impressive and we are so grateful and proud of all you have given to the education and training of counseling psychologists."
Nutt will be honored with the 2019 Lifetime Contribution to Education and Training in Counseling Psychology award at the American Psychological Association convention in August.
Nutt plans to retire from the College effective Sept. 1. She joined the faculty as training director of the counseling psychology Ph.D. program in January 2010, working with students and helping them match with practicum sites to gain experience. The College's program is accredited by the APA and usually has a 100% match rate between students and sites.
Before coming to UH, Nutt worked at Texas Woman's University for 31 years, serving as founder and training director of the counseling psychology program there. She also served for two years as director of professional affairs for the Association of State and Provincial Psychology Boards in Montgomery, Ala.
The award, Nutt said, "is particularly special as a wonderful capstone to my career."
Nutt has been an active member of APA, serving in a variety of positions, including on the editorial boards of several journals and as a fellow in seven of its divisions. She is a former member and chair of the Texas State Board of Examiners of Psychologists.
Her research interests include gender issues in psychology, licensure and credentialing, family psychology and feminist psychotherapy.
Bob McPherson, dean of the UH College of Education, said he appreciated Nutt's mentorship when she was at Texas Woman's University and both were members of the Council of Counseling Psychology Training Programs. She also suggested to the council's leadership that UH host the group's annual conference, which immediately elevated the national visibility of the College's newly established Ph.D. program in counseling psychology.
"Dr. Nutt has made a long and lasting contribution to the UH program and to the counseling psychology profession," McPherson said. "I can think of no one more deserving of this very special recognition."
–By Kathy Patnaude
–Photo by Jaime Questell