UH College of Education Dean McPherson Wins Education Leadership Award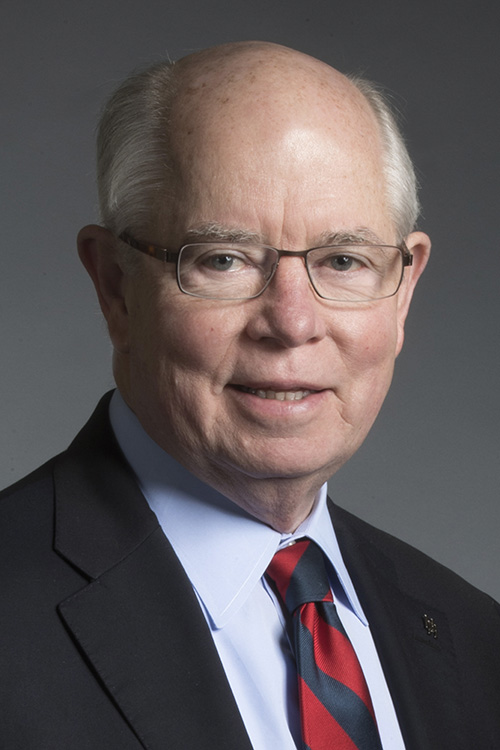 Dean Robert McPherson has led the UH College of Education since 2011.
Posted Oct. 23, 2018 – University of Houston College of Education Dean Robert McPherson has earned an esteemed statewide award for his strong leadership, dedication and significant contributions to education.
The Texas Association of Colleges for Teacher Education announced Sunday that McPherson had won its 2018 Robert B. Howsam Award.
"I'm humbled," McPherson said. "This award recognizes the commitment of our faculty and staff to preparing passionate, high-quality educators. It also honors our amazing graduates, who are shaping the next generation of leaders in schools across Texas."
The award is named for a former UH College of Education dean. Howsam, who led the College from 1966 to 1979, is known for his early advocacy of competency-based teacher education, which emphasizes mastery of critical skills. Continuing a tradition of leadership in teacher education, McPherson's predecessor as dean, Robert Wimpelberg, won the Howsam award in 2011.
McPherson, who began his career as a guidance counselor and classroom teacher at a high-poverty school in Odessa, has focused on raising the level of excellence during his seven years as dean.
Under his leadership, for example, the College has doubled the student-teaching internship to two semesters, giving students significant real-world experience in schools coupled with meaningful on-site coaching from UH faculty.
The College also:
was the first in Texas to meet new, more stringent accreditation standards set by the Council for the Accreditation of Educator Preparation.
became a founding member of US PREP, a national network of universities and school districts focused on high-quality teacher preparation.
earned top rankings from the National Council on Teacher Quality.
won the 2018 Distinguished Program in Teacher Education Award from the Association of Teacher Educators.
"Dean McPherson is an innovative thinker and has big plans for the College of Education at the University of Houston," said Sarah Beal, executive director of US PREP, which stands for University-School Partnerships for the Renewal of Educator Preparation. "His leadership and the work that the College of Education is doing is gaining national attention. His drive to be client-centered by prioritizing strong partnerships with schools, for the purpose of developing teachers who are ready to meet their students' needs, is truly commendable."
McPherson, who earned a Ph.D. in counseling psychology from the College in 1987, is a fellow of the American Educational Research Association and the American Psychological Association. His recognitions include a 2015 Lifetime Achievement Award from the Texas Psychological Association and the APA's Karl F. Heiser Presidential Award for Advocacy.
While disrupting the status quo can be challenging, McPherson said, he tries to stay focused on the College's mission: to help end disparities in educational and health outcomes for all children and families in Houston and beyond.
"The stakes for our most vulnerable children and families are too high for us to remain stagnant," he said.
–By Ericka Mellon