UH College of Education Receives Grant to Fund Scholarships for Teachers in Training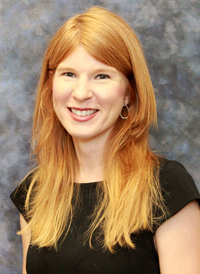 Amber Thompson, associate chair for teacher education at UH, said the Raise Your Hand grant will allow the College to continue to recruit and support top candidates into the teaching profession.
Editor's Note: The deadline to apply for the 2018-19 scholarship is Jan. 15, 2018. 
Posted July 10, 2017 – The University of Houston College of Education has earned an inaugural grant from the Raise Your Hand Texas and H-E-B Chairman and CEO Charles Butt to provide scholarships and mentoring to aspiring teachers.
UH was one of only 10 universities selected for the newly launched Raising Texas Teachers program, "chosen from 33 applicants as an exemplar in high-quality teacher preparation in the state of Texas," according to the foundation.
"Being a Raising Texas Teachers university partner will allow us to continue to recruit and support top candidates into the teaching profession, lessening their financial burden so they can focus on becoming the effective teacher all kids deserve," said Amber Thompson, associate chair over the teacher-preparation program at the UH College of Education.
Selected teaching fellows will receive $8,000 per year as part of the Charles Butt Scholarship for Aspiring Teachers, plus professional development and mentorship from experienced educators.
In total, the program will provide $50 million over the next decade to the teaching fellows and teacher-prep programs. UH is estimated to receive roughly $5 million over 10 years (with amounts varying based on applicants).
"Research consistently shows that the strength of the teacher makes the biggest difference in influencing a student's success," Butt said in a statement announcing the scholarship program. "To improve academic achievement, it is critical that Texas elevate the status of the teaching profession, strengthen the existing pool of aspiring teachers, and inspire our most talented high school graduates to consider a career in teaching."
The UH College of Education ranks among the nation's best teacher-prep programs, according to the National Council on Teacher Quality's latest analysis.
Committed to continuous improvement, the College has revamped its teacher-prep program in recent years to give students more on-the-job experience and coaching. Students participate in a yearlong teaching internship – most programs require only a semester or less – and receive ongoing feedback and support from a college faculty member working on site in the schools.
The College also has joined a national reform network called US PREP, which focuses on ensuring teachers are classroom-ready on day one.
"Just as doctors complete residencies, we are committed to giving our teaching candidates significant field experience and support so they are ready to serve Houston's children," said Robert McPherson, dean of the UH College of Education. "This generous grant will help not only our students but will have a ripple effect on public school classrooms across Texas."
Eva Alvarado, a teaching major at the College, said having access to more scholarships would help students like her pursue their passion.
"That would definitely be a great help for those students who cannot afford to go to school because they have to work," Alvarado said. "I remember when I was 18, 19. Yes, I wanted to stay in school, but at the same time I knew my dad sometimes didn't have money to pay the rent. That grant at that time could have made a big difference."
Alvarado said she was inspired to teach based on her journey as an English language learner, moving to Houston from Mexico at 14 and experiencing some teachers who were more sensitive than others. After high school, she earned her associate's degree over a decade and has only six more classes left to earn her bachelor's degree from UH. She's juggling a paid job as a teacher's aide with her teaching internship, her college classes and motherhood.
Still, she landed on the dean's list last semester.
"Nothing compares to being in charge of a classroom," Alvarado said. "I feel very happy to be able to help kids and be able to see how they grow while you're teaching them."
–By Ericka Mellon