Amid COVID-19, UH Alumni Adapt as First-Year Teachers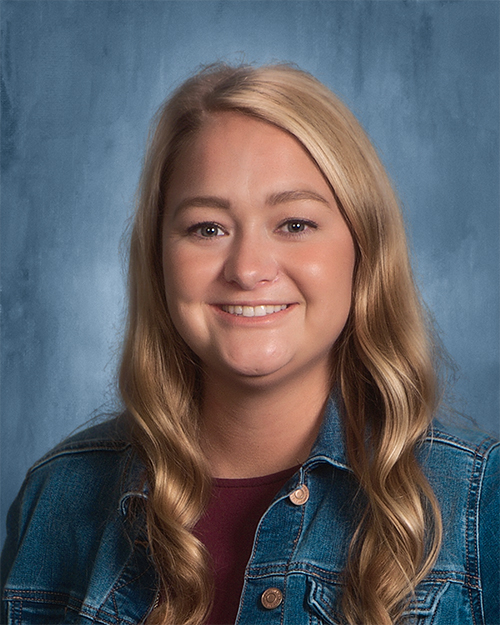 Posted Oct. 28, 2020 — The first graders in Kaitlin Adam's class sit in desks several feet apart, and stickers adorn the carpet to keep the kids socially distant while lining up. For each child, Adam personalized a set of plastic bags, with blocks and dice for math activities and a small whiteboard for writing answers.
"It was a lot of work and a lot of prep," Adam said. "But it's so important to have that hands-on learning with manipulatives."
This isn't how Adam pictured her first year of teaching after graduating in May from the University of Houston College of Education, but she and other new alumni have adjusted and innovated to help students learn and feel supported during the pandemic.
"We have a lot of confidence that our program prepares teachers to be classroom ready on day one of their first year," said professor Shea Culpepper, director of the College's teacher education program. "Of course, this teaching environment is different. But our graduates have a strong foundation and are proving they have some of the most important skills — being flexible and adaptable to meet the needs of their students." 
'Fell in love'
Adam, who teaches at Bentley Elementary School in the Lamar school district, said she's tried to adapt what she learned in college to this atypical environment.
"The biggest obstacle for me is that we can't have students sitting together, and they can't do a lot of group work," Adam said.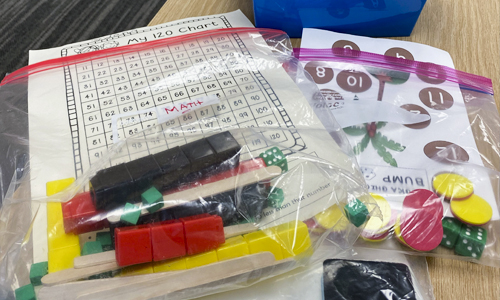 She assigned her students numbers that correspond to their own bags of school supplies and their place on the seating chart. That way, if a student is infected with COVID-19, school leaders can determine easily who was in close contact.
For her classroom library, she created a "quarantine tub," decorated with a masked emoji to remind students where to put books they've touched for disinfecting.
The child of two teachers, Adam wasn't convinced she'd follow their path.
"I always thought, 'I'm never going to be a teacher,'" she said. "I started student teaching elementary, and I fell in love."
At UH, Adam had the chance to learn in a real classroom during a required internship her senior year.
"UH's program makes you so prepared for when you start teaching," Adam said. "Since I've been at my school this year, everyone asks, 'Are you sure you're a first-year teacher?' I don't feel like it's my first year because I had that full year of student teaching."
'Didn't give up'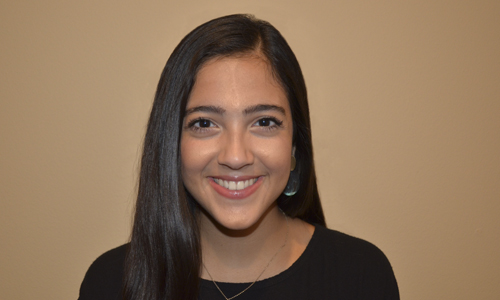 Maria Reveles, who also graduated from the College in May with a bachelor's in teaching, started the semester online but recently transitioned to in-person instruction. She teaches third grade at Pilgrim Academy in the Houston Independent School District.
Reveles said she spent her first weeks working to build a strong connection with her students, despite a computer screen between them. She knows the impact teachers can have on students.
"I was new to this country once," she said. "Those teachers who didn't give up on me helped me grow."
In a virtual setting, she's had to rely on parents more to hold students accountable for their assignments.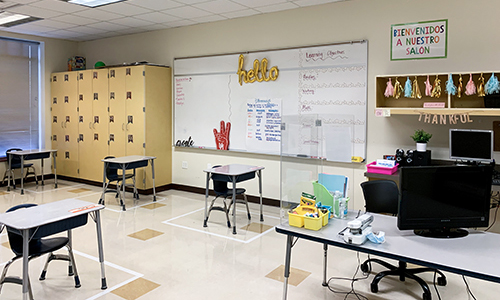 "Relationship with our students' families have been crucial during this process," Reveles said. "The home and school connection has been one of my top priorities."
Now in person, her desk has bottles of hand sanitizer next to her supplies and a clear plastic partition on one side. Above her computer, she hung a sign that says "Thankful."
"I've tried to do everything I can to make sure this school process is as normal as possible for my kids," Reveles said. "I want it to be as enjoyable and successful as possible."
'Always helping'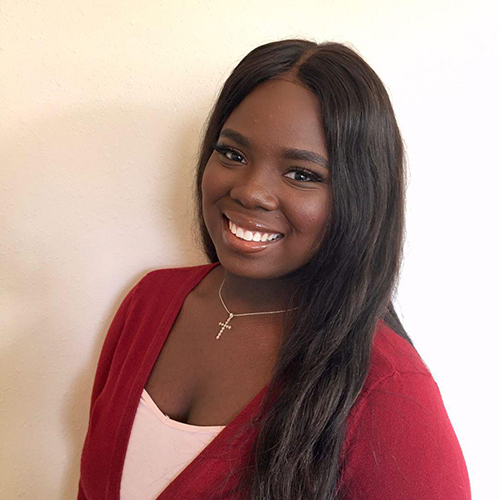 Tierra Harris, a first-year teacher at Houston ISD's Woodson Leadership Academy, said she has turned to her former UH classmates for support during this time. Harris was part of Teach Forward Houston, a special program at UH that prepares HISD graduates to return to the district as teachers.
"We were always helping each other throughout our four years," Harris said. "We've always had study groups, and it has continued."
Harris spent her summer attending HISD training sessions and learning how to navigate new teaching technologies. Although virtual instruction eliminated the risk of contact, Harris and her students faced other obstacles at the start of the semester. Some had to share their computer with siblings, she said, and others lacked internet access.
"The challenges are hindering the success of my kids," said Harris, who welcomed back some students in person Oct. 19.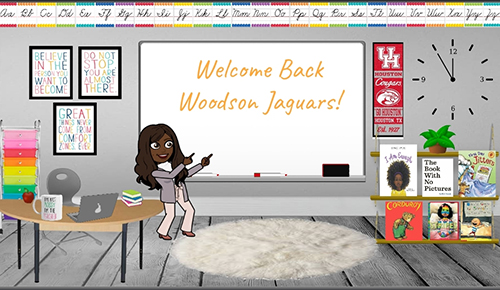 A native Houstonian, Harris chose to become a teacher to give back to her community.
"I was an HISD kid. HISD is my home," she said.
Although this school year hasn't been what Harris and her fellow Coogs expected, they are working to inspire the new generation.
"A teacher told me that I could do anything I wanted to do, and that's what I tell my kids every day," Harris said.
— By Jordan Hart
— Photos courtesy of Kaitlin Adam, Maria Reveles and Tierra Harris