Proud Alumna, Proud Employee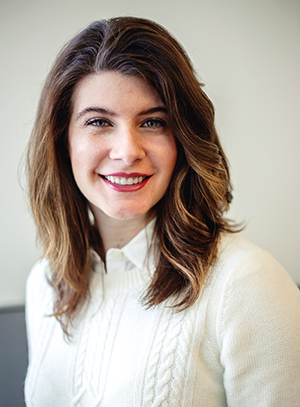 Lauren McClusky uses the valuable skills she acquired in the College of Education's Masters in Higher Education program every day in her new position in the UH Division of Student Affairs and Enrollment Services.  She knew the program was the perfect fit for her and is happy to be able to utilize those skills in her position with the university.
The Higher Education program provides practical experiences and theoretical foundations offered within a diverse setting, preparing students to become good citizens in an increasingly complex and pluralistic society.  Our faculty foster mutual respect and teamwork, helping build communities where members are judged by the quality of their character and contributions.
Additionally, the Department of Educational Leadership and Policy Studies (DELPS) makes high demands of its students, pushing them to take the skills they've learned and make informed decisions in the real world. McClusky cites the quality of her education and the outstanding faculty as part of her current success. "My degree has helped me succeed at my job in so many different ways," says McClusky. "I am better able to connect with students, because I have a deep understanding of student development and I can help them reach their fullest potential."
It's that steadfast dedication to others that made her stand out to her faculty as well. "Lauren is such an important and valuable member of our Higher Education community," says Lyle McKinney, one of her former professors. "Her commitment to delivering exceptional work has been unwavering throughout her time in our Master's program. She is certainly going to have an illustrious career as a leader within the field of Higher Education."