Beloved UH Literacy Professor, Scholarship Donor Retires After Five Decades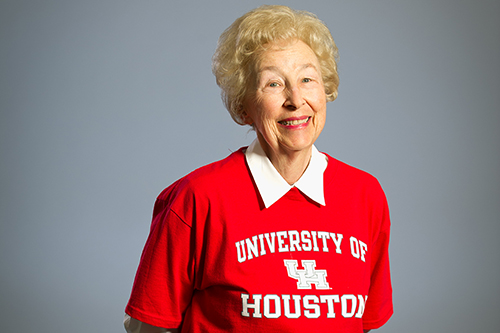 Posted Oct. 7, 2020 — "It's been a lovely 48 years," Mignonette "Lee" Mountain said, reflecting on her retirement as a literacy professor at the University of Houston College of Education.
"I was lucky enough to land at UH," she said. "It's been a happily ever after."
Mountain's influence will continue to reverberate through the colleagues she empowered, the hundreds of students she taught and the dozens of students she supported with scholarships.
"Dr. Mountain's impact in the College of Education cannot be underestimated," said Margaret Hale, one of Mountain's former students who now chairs the Department of Curriculum & Instruction, where Mountain taught. "For four decades, she helped launch our students into the profession, preparing them for the classroom or helping them break into the world of publishing and presenting."
Houston Mayor Sylvester Turner declared Aug. 21, 2020, as "Dr. Mignonette Lee Mountain Day" in honor of her exceptional career.
Yet the story isn't over. Mountain said she's looking into creating an adaptable education program designed for older adults while also spending time with her 14 grandchildren.
'An Absolutely Priceless Treasure'
A longtime supporter of the College, Mountain and her late husband created the Joe and Lee Mountain Scholarship to make college more accessible for aspiring teachers. Over the years, the scholarship has been awarded to 39 students to help cover their expenses.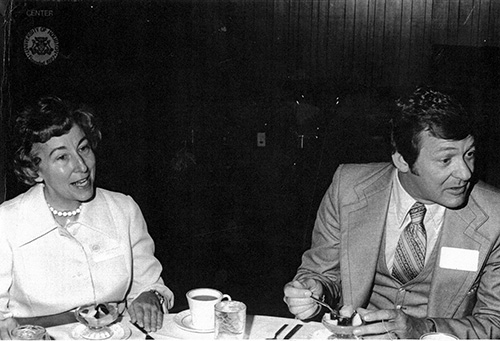 "This scholarship helped one of my biggest dreams come true," said alumna Sandra Montes, who graduated with a doctorate in curriculum and instruction in 2016. "As a Latina, an immigrant and a single parent, I knew I had to have a doctorate to have freedom. Her legacy will forever continue in us and the people we touch along the way."
In fact, the Mountains' generosity has encouraged recipients to pay it forward.
After earning her Ed.D. in 2014 and securing her "dream job" as a college professor, Katie Alaniz said she was inspired to contribute to a scholarship fund for new teachers at Houston Baptist University. "Even more than the financial blessings, the gift of Dr. Mountain's mentorship is an absolutely priceless treasure," she said. "I feel so very honored and blessed to know her." 
Bright Like a Diamond
Mountain, a curious child with a penchant for reading and writing, said she always knew she wanted to be a teacher. 
After graduating from Central High School in Washington, D.C., she earned a B.A. in English and education from The George Washington University and later earned an Ed.D. from Penn State University. There, she met her husband, who was completing his doctorate in chemistry.
Mountain began her teaching career at Washington-Lee High School in Arlington, Virginia, but it was after moving to Houston in the early '70s that she found her true calling in higher education. In Houston, her work expanded beyond the classroom. She began writing educational materials, publishing textbooks and ventured into the then-emerging field of software development.
She viewed each project as an extension of supporting students, taking an in-the-classroom approach to writing and developing materials. For example, she would often incorporate elements of choice, storytelling and history as a way of keeping young students' interest — something she learned firsthand.
"I kept the element of choice in a lot of my books and early software, where you could go in many different directions," she said. "Choice is a very appealing thing. If you leave off at an exciting part in the story, kids are more likely to keep going, turn the page."
As she experimented with new formats and media, she continued to refine her teaching skills, specializing in elementary-level English language arts. That's what remains closest to her heart.
"I've often looked at a career in the shape of a diamond," she said. "It gets wider at the middle — those are the years trying it out, finding what you're best at. By the time you reach your full width, you know what you're good at, so the work you're doing is the work you enjoy most."
Now, after nearly five decades, that passion for teaching has crystallized into a glittering point.
— By Natalie Thayer
— Photos courtesy of Lee Mountain