UH College of Education Professor to Lead American School Health Association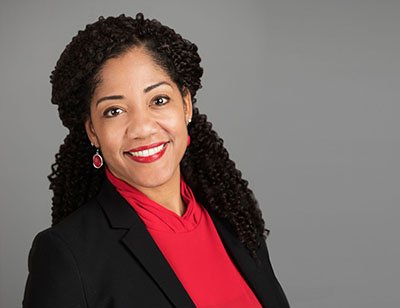 Posted Dec. 5, 2019 – Kayce Solari Williams, clinical assistant professor at the University of Houston College of Education, was recently elected president of the American School Health Association.
Beginning her new role Jan. 1, Williams said her top priority is to advocate for policies that create healthier, more supportive environments in schools across the nation. From classroom teachers to counselors to cafeteria workers, the school climate can impact a student's attendance, attitude and academic performance, she said.
"Children do want to learn, but they have to be somewhere they want to be in order to learn," she added.
Nathan Smith, chair of the Department of Psychological, Health, & Learning Sciences, said Solari Williams' appointment highlights the commitment of faculty across the College of Education to tackle disparities in health and education.  
"Dr. Solari Williams is invested in the health of diverse students and communities," Smith said. "She has a long history of leadership positions that have prepared her well to be an excellent president of ASHA."
Williams previously served as director of the College's B.S. in health program. Learn more about her work and passion for health in the following Q&A.
How would you describe the importance of this new role you'll be taking on?
The gravity of this opportunity is just starting to sink in. It's the chance to lead a national organization and diversify the ways it deals with school health.
Why focus on the implementation of welcoming environments?
Because we often focus on academic outcomes and attendance, so much about the school community is lost. But when we focus on making that environment holistic, a child will succeed. The students will be there because they want to be in an environment that's fun and where they feel welcomed.
What ignited your passion for health?
My whole life has revolved around fitness and education. My father was an athletic trainer, and my mother was an educator. I had a major passion for dance throughout high school and college. Thanks to those influences, I majored in kinesiology and public health because I wanted to learn why the body moved the way it did.
What is one of your favorite things to see as a health professor?
The diversity in the classroom. I look at my big lecture hall and I see students that represent everything under the sun. It is the best feeling in the world.
In addition to being a professor, you also coordinate the internship program for the health majors. How do you go about helping the students land internships?
An internship is a safe place for students to practice and gain real world experience. So, first, I make sure students have completed the required coursework prior to an internship. Then, I provide information about the opportunities available. Our students intern at over 80 health-related organizations across the greater Houston area, including MD Anderson Cancer Center, Houston Methodist, Texas Children's, Harris County Public Health and the UH Wellness Center. I make sure they know they are an ambassador for this University and this department and that their decisions affect more than just them.
You're also co-director of the education program for UHAND (a partnership between UH and MD Anderson Cancer Center). What does that involve?
I interact with student scholars to ensure they are being trained to develop the attitudes, knowledge and skills to conduct research and understand what affects health disparities. Students in UHAND gain real world experience by going out into underserved communities and providing them with needed information, resources and technology.
As a researcher, what is one trend you appreciate?
I appreciate the increase in funding shifted toward mentorships. This allows for an increase of mentors to help guide students at all academic levels. As people who have lived through experiences, mentors can provide feedback and advice to students, who, in turn, can avoid mistakes made by mentors.
What is most rewarding about your work at UH?
Everything I do is for the students.
— By Alberto Huichapa