A Living Lesson: Health Professor's Epidemiology Class Studies Impact of COVID-19 in Real Time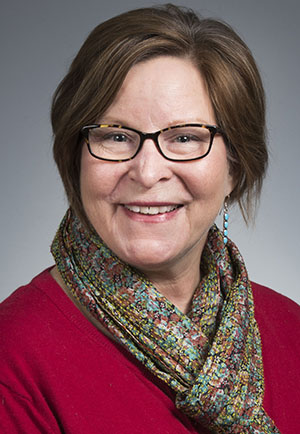 Posted April 23, 2020 — Class discussions in professor Kelli Drenner's epidemiology course evolved drastically over the past several weeks. Students have gone from trying to understand the effects the coronavirus was having in China to witnessing the impact of a pandemic firsthand.
Drenner, who directs the B.S. in health program at the University of Houston College of Education, and her students have been monitoring COVID-19 since early February, days after it was declared a global emergency, as part of a disease tracking assignment given every semester.
The assignment helps students understand how to count and track the frequency and distribution of infectious diseases, as well as their impact.
Drenner, who has a Ph.D. in public health, took time to answer questions on what her class has been studying and the importance of epidemiology in the face of a global pandemic.
When does one know that a disease is going to be more serious than it initially appears?
Once a disease spreads from person to person, all bets are off. We looked at the infectivity rate of COVID-19 and saw that for every person infected, they infect three more. 
What factors has your class been trying to understand regarding COVID-19?
We've looked at transmission and mortality rates, policy issues and its contribution to higher death rates, containment strategies, case peaks and how the vaccines are being studied. We've also talked about the xenophobia of calling it the "Chinese virus" and how certain groups, such as minority populations, are more affected than others in terms of job loss and fatality rates.
How have you and your students been tracking COVID-19?
We meet online every Monday and track the number of cases in the U.S. and China using the John Hopkins University COVID-19 Map.
Why not track this disease with information from the Centers for Disease Control and Prevention?
I've never seen a disease politicized so much since the AIDS crisis and for the first time in my career, I can't trust the numbers from the CDC. I don't know what's going on with their tracking, so I resorted to using John Hopkins.
How have cases grown from when you first gave this assignment?
When I first gave this assignment, there were 14,411 cases in China. By Feb. 2, there were almost 80,000 cases in China and 43 in the U.S. A month later, the U.S. is the country with the most cases reported worldwide. I was having my students track until April 15, so they'd see the rise and fall of this epidemic in China and the rise of it here in the U.S.
What do you want your students to take away from all this?
That we can use this science to understand disease, make policy and help others. They're taking epidemiology at a historic time.
 Any words of advice or moral support?
Social support is still our biggest buffer against all this extra stress, so don't forget to reach out to people. Our physical distance doesn't have to be our emotional distance.
— By Alberto Huichapa