Staff Spotlight: Research Associate Studies Health Disparities to Help Marginalized Groups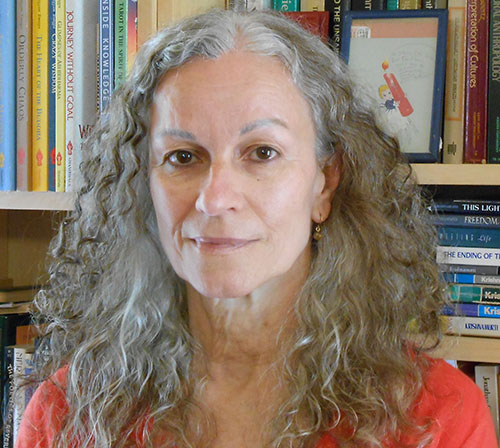 Posted August 4, 2021 — After immigrating to the United States from Brazil at age 17, Isabel Martinez Leal recalls facing alienation and discrimination.
The experience drives her today in her role as a senior researcher. She is focused on ending health disparities among marginalized groups. Martinez Leal has worked at the University of Houston College of Education since November 2016, supporting the Taking Texas Tobacco Free program and other projects.
Her contributions and commitment to health equity have earned her a 2020-21 Staff Excellence Award from the College.
Distinguished Professor of Education Lorraine Reitzel, who nominated Martinez Leal for the award, said she is a worthy recipient "based on her workplace efficiency, outstanding collaborative skills and contributions to the core values and mission of the COE."
While she earned a Ph.D. in cultural anthropology from Rice University, Martinez Leal decided to pursue a career path in health focused on directly helping marginalized populations.
"Cultural anthropology can be theoretically focused," she said. "I wanted to apply the knowledge I had to make a change."
Martinez Leal has contributed to various projects, collaborating with the HEALTH Center for Addictions Research and Cancer Prevention and conducting research on topics such as breast cancer and tobacco control.
"Addressing issues of social justice and social inequities is particularly urgent now given the ever-increasing inequalities between those living with advantage and those living with disadvantage," she said.
Learn more about Martinez Leal and her work in the Q&A below.
What are your responsibilities as a senior researcher?
I'm a qualitative research specialist. In qualitative research, you focus on the participant. For example, if we're studying how COVID has affected a group in terms of getting care for breast cancer, then I interview people to see their experience in trying to access services and getting treatment. Are they going to delay their treatment or not? Prior to COVID, I used to go out and interview people or conduct focus groups in person. But now, because of COVID, I'm doing the same kind of work through Zoom.
What is an average day like for you?
It involves scheduling interviews, conducting interviews and then analyzing the data. I'm on several projects, so I'm always in meetings.
What projects are you currently a part of?
I'm working on a longstanding project called Taking Texas Tobacco Free, where we work with different centers and agencies to help them implement a 100% tobacco free workplace policy. I do focus groups with clinicians, staff members and sometimes clients prior to implementing the program so we can understand their attitudes toward going tobacco free, any barriers to implementing the program and to tailor the program to their needs. I do interviews/focus groups post-implementation to understand how they felt about the program, what worked and didn't work for them, and if they have any recommendations on how we can improve.
How is your work rewarding?
The most rewarding aspect of this work is to contribute to people improving their health.
What are some of your hobbies?
Yoga, reading. I also do tango. I've done demonstrations but no competitions. One time, I did a performance at The Museum of Fine Arts, and another time, we did a performance in Jones Hall. Tango's hard, but it's certainly worth it.
What are your plans, post-pandemic?
If things get a little safer, I would like to travel to Spain or Portugal. My father is Spanish, and I lived in Portugal for two years.
— By Lillian Hoang
— Photo courtesy of Isabel Martinez Leal