Graduating UH College of Education Students Prove Power of Persistence Students to earn bachelor's degrees Friday after years-long journey
Posted December 11, 2018 – The road from high school to college graduation can be paved with challenges.
For Eddy Martinez, a discouraging comment from a counselor kept him from enrolling in college for almost a decade. For Adrene Henninger, doubt from teachers pushed her to drop out. For Janet Ward, raising seven children took precedence.
Yet each persisted. And on Friday they will graduate with bachelor's degrees from the University of Houston College of Education – Martinez at 32, Henninger at 44 and Ward at 67. Ward, a health major, is the second-oldest of all the UH students graduating this semester.
"Graduation is my favorite event of the year," said Robert McPherson, dean of the UH College of Education. "It's impossible not to be inspired by the strength and passion of our students. I have no doubt they will go on to improve lives, whether they serve as teachers, principals, counselors, psychologists, health workers or leaders in other fields."
About 270 students from the College of Education are graduating this fall. The joint graduation ceremony with the College of Technology takes place Friday at 3 p.m. at NRG Arena.
'What life did I want?'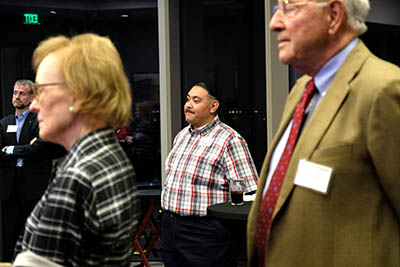 Martinez, a Houston native, recalls a high school counselor telling him he didn't need to take the SAT because college wasn't for him. The son of high school dropouts, Martinez figured he would just keep working as he had since he was 14.
While Martinez ended up supporting his wife through college, he said he didn't consider attending himself until after they had their first child. As he stayed home to care for their daughter, born premature at 4 pounds, 4 ounces, his mind wandered.
"What life did I want for my child? For myself?" he asked.
In 2013, eight years after graduating high school, Martinez enrolled at San Jacinto College. Three years later, he transferred to UH to major in teaching. He had worked as a security guard at a high school in Austin and thought he could help set up children for success earlier in life.
"I will never break a child's dream," said Martinez, now a father of two and an aspiring elementary school teacher. "I will have high expectations, much higher than was ever expected of me."
'Believing in myself'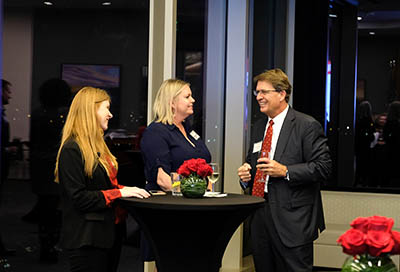 Henninger has never forgotten when a teacher suggested she wasn't smart enough for college.
"Some get it, and some don't," she recalls being told.
Although she tried community college after high school, she said she felt so anxious that she dropped out in 1994 with only a few credits.
Nearly a decade passed before Henninger's husband persuaded her to try again. She took a handful of classes at community colleges over the years before enrolling full time at UH as a teaching major in 2015. A mother of two, she said she wanted to make her family proud.
"It took a long time for me to get there, but I finally started believing in myself," Henninger said. "On Dec. 14, 2018, I will walk across the stage with the biggest confidence knowing I had this in me all along."
It's no coincidence she wants to be an elementary school teacher, to encourage struggling students that they, too, can graduate college summa cum laude.
"I am thankful for an amazing program that has given me the educational support and prepared me to do what I am passionate about – and that is making a change in a student's life," she said.
Clinical Associate Professor Amber Thompson, who runs the College's teacher-preparation program, said she admires the grit of Henninger, Martinez and the other graduates.
"It takes an incredible amount of persistence for them to have families and go through the program," Thompson said. "I know they are going to do great things, no matter where they are or what they do."
'My dream'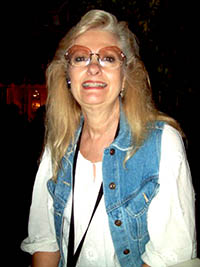 For Ward, the thought of higher education took a backseat as she got married, raised seven children and worked long hours as a general manager of a restaurant. It wasn't until one of her daughters persuaded her to pursue her passion of studying nutrition that Ward quit her job and moved to Houston for college. She started at community college and enrolled at UH in spring 2015.
"My dream has always been to develop my own business where I can help people learn about healthy lifestyles," said Ward, who was raised on fresh produce from her father's gardens and plenty of exercise. "I see friends who are getting cancer, diabetes, high cholesterol and heart issues. I know there's a better way to get healthy."
Ward, who is graduating with a bachelor's in health and a minor in nutrition, will be the first person in her family of four siblings to graduate from a university.
"As someone also in an encore career, I have so much admiration for Janet," said her academic advisor, Tracy Rider. "She is living proof to our younger students that it is never too late to follow a new path in your life's journey."
–By Alberto Huichapa, Sara Tubbs and Asia Jackson-Sublet
–Photos by Michael Ramos (top two) and provided by Janet Ward