UH College of Education Professor Earns National Science Foundation Role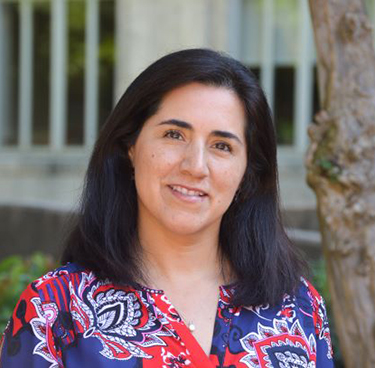 Posted March 4, 2022 — Elsa Gonzalez, an associate professor at the University of Houston College of Education, will have the opportunity to shape research around the country as a newly selected program director for the National Science Foundation.
Gonzalez, who holds a one-year appointment with the agency, is working with the Improving Undergraduate STEM Education: Hispanic-Serving Institutions program. The initiative aims to enhance the quality of STEM education for undergraduate students; it also works to increase the recruitment, retention and graduation rates of students pursuing associate or bachelor's degrees in related fields at HSIs.
"It's a very important opportunity because of the impact it can have in underrepresented communities, but it's a big responsibility," said Gonzalez, whose own research focuses on Latinas in STEM fields.
Moores Professor Cathy Horn, who serves as chair of the College's Department of Educational Leadership & Policy Studies, called Gonzalez's appointment an "exciting opportunity."
"Elsa's thoughtful leadership in this role will be beneficial not only to future research but also to all those who will benefit from what we will learn from that work toward better support of all students and their success," Horn said.
In 2020, Gonzalez received a $1.3 million grant from NSF to identify factors that influence the success of Latina STEM majors at HSIs, where Hispanic student enrollment tops 25%. Her recent NSF appointment is possible through an Intergovernmental Personnel Act award, which allows for personnel exchanges between the federal government and institutions of higher education.
While Hispanic individuals make up 17% of total employment across all occupations, they constitute just 8% of STEM workers, according to a 2021 Pew Research Center report. What's more, Latinas make up only 3% of STEM bachelor's degree graduates and 1% of STEM doctoral degree graduates.
"We want underrepresented students to be successful because they are future researchers and leaders in the community. To keep this country competitive, we cannot leave behind this important group," Gonzalez said.
Based on research over the last decade, Gonzalez has found that many Latinas in STEM lack role models and support from faculty and staff while also facing more pressure than the average student because they are one of a few representing their community.
"The students that are there want to be there, but if they don't have the support system to make them successful, they won't graduate or be in the workforce, which is where we need them," Gonzalez said. "A great way to break that cycle is through funding from agencies like NSF that play an important role in addressing the issues the Latinx community faces."
Gonzalez's daughter, Angelina Baltazar, a sophomore majoring in biomedical engineering at Texas A&M University, said she is excited for her mother's new position and the impact she can have on Latina representation in STEM.
 "She's always been my supporter," Baltazar said. "She's regarded this role and her research as a dream opportunity, and it showed me I can pursue anything so long as I work hard."
—By Lillian Hoang