UH College of Education Experts Present at National Higher Education Conference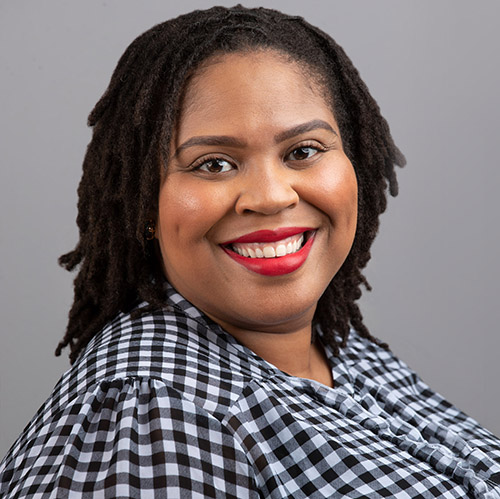 Posted Oct. 26, 2021 — Faculty, students and postdoctoral fellows from the University of Houston College of Education will share their research on scholars of color, mentorship, community colleges and more at the 2021 Association for the Study of Higher Education conference.
"ASHE is a scholarly community where our faculty and students are both learners and teachers," said Tiffany J. Davis, clinical assistant professor and director of the College's higher education graduate programs. "We not only share timely and compelling research that can help transform higher education into more equitable and just spaces, but we are also exposed to critical methodologies and diverse perspectives that support our continuing growth as change agents."
The pre-conference begins this week.
This year's theme, "Spanning and Unsettling the Borders of Higher Education," reminds postdoctoral fellow Susana Hernández "that higher education historically continues to create borders/boundaries that exclude minoritized communities, and as higher education scholars we need to challenge those boundaries and norms through our research."
Hernández will share research on culturally responsive teaching as well as helping community college students who don't pass developmental coursework.
"Since the COVID-19 pandemic, this is the first time I'll be going to a conference," she said. "I'm excited to present our research in front of others and catch up with colleagues from across the country."
Explore the list of all the ASHE presentations featuring UH members this year (all times are EST):
Wednesday, Oct. 27 (Pre-conference)
Long-term Effects of STEM Enrichment Programs on Wage Differentials Among Under-Represented Minority Students
11 – 11:45 a.m., Live Streamed Roundtables, Roundtables Room 08
Presenting Authors: Dina Ghazzawi, Donna Pattison and Catherine Horn
The Meaning of Servingess in a HSI, Voices of Faculty and Administrators of Color
12 – 12:45 p.m., Live Streamed Roundtables, Roundtables Room 03
Presenting Authors: Elsa Gonzalez, Mauricio Molina and Hope Pacheco
Adult Education: FAFSA Training for Vietnamese Parents
1 – 1:45 p.m., Live Streamed Roundtables, Roundtables Room 01
Presenting Author: Binh Chi Bui
Thursday, Nov. 4
Back on Track: Charting Success for Community College Students Who Do Not Pass Developmental Coursework
10:30 – 11:45 a.m., Sheraton Puerto Rico Hotel and Casino, San Juan 7
Presenting Authors: Susana Hernández , Lyle McKinney and Avis Andrea Sampson
Friday, Nov. 5
Culturally Responsive Teaching: An Overlooked and Undervalued Strategy for Closing Equity Gaps in Developmental Education
8 – 8:45 a.m., Sheraton Puerto Rico Hotel and Casino, San Juan 7
Presenting Authors: Susana Hernández, Lyle McKinney and Avis Andrea Sampson 
The Power of Us: Collaboration Among Scholars of Color as Radical Care in The Academy
8 – 8:45 a.m., Sheraton Puerto Rico Hotel and Casino, Laguna 2
Presenting Author: Vincent D. Carales
Indebted to My Education: Examining college graduates' perceptions of student loan repayment
10:15 – 11 a.m., Sheraton Puerto Rico Hotel and Casino, Laguna 2
Presenting Authors: Vincent D. Carales and Mauricio Molina
Network of Mentorship Model: Cultivated by and for Black Women in the Academy
3:15 – 4:30 p.m., Sheraton Puerto Rico Hotel and Casino, Bahia 2
Presenting Author: Tiffany J. Davis  
Saturday, Nov. 5
The Power of One More Course: How Different Credit Loads Effect Community College Student Persistence
2:15 – 3:30 p.m., Sheraton Puerto Rico Hotel and Casino, Bahia 1
Presenting Authors: Gerald Von Bourdeau, Yolanda Michelle Barnes, Lyle McKinney and Mimi Miyoung Lee
— Compiled by Kathy Patnaude