UH College of Education Researchers to Present on Health, Psychology and Learning at 2023 APA Convention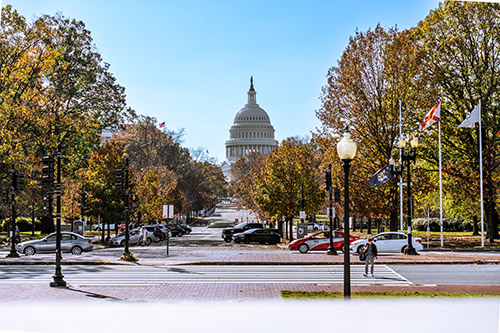 Posted July 21, 2023 — Researchers from the University of Houston College of Education will share their scholarship on autism spectrum disorder, stress and trauma, schooling during COVID-19, and other timely topics at the 2023 American Psychological Association Convention. 
The conference, taking place Aug. 3-5 in Washington D.C. and virtually Aug. 6, will bring together thousands of scholars around the theme of "You Belong Here."
Presenters from the College include faculty, students and alumni.
"The APA conference always provides meaningful opportunities to connect with colleagues, build collaborations and share our work," said Blake Allan, an associate professor in the College's counseling psychology Ph.D. program.
As a member of a working group for the Society of Counseling Psychology, Allan will co-chair a talk called "Teaching work and vocational psychology from a liberatory framework."
"This is part of a wider effort to transform the way we teach work psychology and career counseling," he said. "For example, a major component is considering how the sociohistorical context and structural factors affect the experience of work and mental health in the 21st century, rather than primarily focusing on career choice."
In addition, Counseling Psychology Professor Consuelo Arbona and colleagues will present research that examined the association of exposure to duty-related traumatic events to PTSD symptoms among firefighters in an urban area; the study was based on the dissertation of a former advisee, Christine Pao, a 2020 doctoral graduate.
Their research looked at the different impacts of direct events such as being personally injured; indirect events such as rescuing injured individuals; and injuries or fatalities involving colleagues. "In sum," Arbona said, "depending on the type of event, cumulative exposure to trauma may serve as a risk or as a protective factor for psychological distress."
In line with the College's work to address health disparities, another conference presentation will look at cigarette smoking among lesbian, gay and bisexual individuals. Ty Robinson, a student in the counseling psychology Ph.D. program, will present findings from a collaboration with Professors Nathan Grant Smith and Ezemenari Obasi. Specifically, the research examined how a person's religious feelings and beliefs and factors related to their identity, such as internalizing negative attitudes about being gay, may contribute to continued smoking.
The presentation, Robinson said, will include important clinical implications that can help with the development of smoking cessation programs.
"An interesting finding is that having strong religious beliefs is related to having one's LGB identity be less important. In turn, having a less salient LGB identity is related to being more likely to be a current smoker," Robinson said. "Having a strong LGB identity may be a protective factor against being a current smoker."
Explore the list of all APA presentations and meetings featuring UH College of Education members. 
Note that times are listed in Eastern Standard Time (EST). 
In-Person Conference
Thursday, August 3, 2023
Korean Women's Work without College Degrees: Psychology of Working Perspectives (B5)
11 a.m., Walter E. Washington Convention Center, Level 2, Halls D and E
Author: Taewon Kim

Teaching Work and Vocational Psychology from a Liberatory Framework
Noon – 12:50 p.m., Walter E. Washington Convention Center, Level 1, Room 156
Co-chair:  Blake Allan

Integrating Work across the Psychology Curriculum
12 – 12:50 p.m.,

Walter E. Washington Convention Center, Level 1, Room 156


Author: Blake Allan
Remote Schooling During the COVID-19 Pandemic: Rural Latino Caregiver Perspectives and Experiences (A20)
12 – 12:50 p.m., Walter E. Washington Convention Center, Level 2, Halls D and E
Authors: Jalen Blocker, Jorge Gonzalez, Mariana Vazquez, Francisco Usero-Gonzalez and Rebecca Sanchez
Latino Paternal Education Predicting Child Receptive Vocabulary and Literacy (A21)
12 – 12:50 p.m., Walter E. Washington Convention Center, Level 2, Halls D and E
Authors: Rebecca Sanchez and Jorge Gonzalez
Improving Representation of Diverse Families in Research: A Thematic Analysis of Parent Perceptions (C2)
4 – 4:50 p.m.,

Walter E. Washington Convention Center, Level 2, Halls D and E


Authors: Georgina Sakyi and Jelisa Boykin
Friday, August 4, 2023
Dependability of Direct — and Formative — Behavior Ratings of Academic Enablers and Problem Behaviors
9 – 9:50 a.m.,

Walter E. Washington Convention Center, Level 1, Room 154A


Author: Michael Matta
The Indirect Effect of Religiosity on Former or Current Smoking Status through LGB Identity Facets (B19)
1 – 1:50 p.m.,

Walter E. Washington Convention Center, Level 2, Halls D and E


Authors: Ty A. Robinson, Nathan Grant Smith and Ezemenari Obasi
Racism and Discrimination among Latinx LGBTQ+ Individuals: the Use of the Affirmative Model
2 – 2:50 p.m.,

Walter E. Washington Convention Center, Level 1, Room 147B


Author: Mariana Vazquez
Students with Autism at School: Academic Strengths and Needs in a Heterogenous Population
3 – 3:50 p.m.,

Walter E. Washington Convention Center, Level 1, Room 156


Authors: Marianna Messerli and  Brenda Duran
How Do We Best Capture Autistic Students' Academic Skills and Development?
3 – 3:50 p.m.,

Walter E. Washington Convention Center, Level 1, Room 156


Authors: Kelli Lahman and Emily Jellinek-Russo
Feasibility of Remotely Administering Curriculum-Based Measurement: Implications for Students with Autism
3 – 3:50 p.m.,

Walter E. Washington Convention Center, Level 1, Room 156


Authors: Amanda Hut and Kai Yagi
Saturday, August 5, 2023
Examining Statewide Learning Loss in Writing in Response to the Covid-19 Pandemic
3 – 3:50 p.m.,

Walter E. Washington Convention Center, Level 1, Room 156


Authors:  Milena Keller-Margulis, Michael Matta, Brenda Duran, Amanda Hut, Kelli Lahman and Kai Yagi
Virtual Conference
Sunday, August 6, 2023
Exploring the Impact of the Digital Divide on the Mental Health of Latinx Parents during Covid-19
8 – 9 a.m.,

Division 16 Virtual Poster Session


Authors: Caroline Silva and Jorge Gonzalez
Exposure to Traumatic Events, Years in the Force, and PTSD Symptoms among Male Career Firefighters (C5)
8 – 9 a.m., Division 17 Virtual Poster Session
Authors: Weihua Fan, Norma Olvera and Consuelo Arbona
Stress, College Self-Efficacy, and Persistence among Latina College Students: A Moderation Model
8 – 9 a.m.,

Division 45 Virtual Poster Session


Authors: Consuelo Arbona, Norma Olvera, Weihua Fan and Marcel de Dios
Body Mass Index Z-Scores, Social Anxiety, and Body Image Dissatisfaction among Hispanic Adolescents
8 – 9 a.m.,

Division 45 Virtual Poster Session


Authors: Minh-Hao Tran, Rhonda Scherer, Weihua Fan, Consuelo Arbona and Norma Olvera
— By Kathy Patnaude