Online Teaching Materials Replace Textbooks in More UH College of Education Classes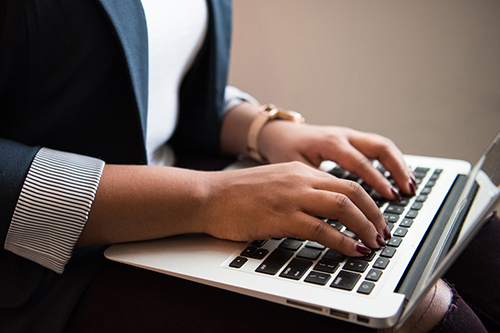 Posted May 7, 2020 — To ease the financial burden on students, a growing number of professors at the University of Houston College of Education have replaced traditional textbooks with free or low-cost online teaching materials.
The professors adopted the alternative approach even before COVID-19 shifted the University to remote instruction this semester — a massive transition that has highlighted the need for easily accessible, high quality virtual resources.
"I recognized students were financially overburdened and I wanted to help them reduce their costs," said Clinical Associate Professor Samuel Brower, who moved to open-source materials in his teacher education courses about two years ago.
Brower is one of several College of Education professors awarded funds to adopt open educational resources thanks to the UH Alternative Textbook Incentive Program. The program, initiated in 2017 by UH Provost Paula Myrick Short and administered by UH Libraries, provided funding to professors of up to $2,500 to help them adopt alternative teaching materials in the public domain such as online textbooks, books, articles and videos.
"I am so pleased how our faculty have embraced this program as we continually seek innovative ways to improve the success of our students," said Short. "And that includes increased access and affordability for the tools our students need to be prepared in the classroom."
UH students saved over $200,000 in the 2018 – 19 academic year and are estimated to save $750,000 for 2019 – 20 thanks to alternative teaching materials, according to Ariana Santiago, the UH Libraries coordinator for open educational resources.
"The barrier to replacing textbooks with alternatives was time and resources," Santiago said. "The incentive gets professors to go through with the process and helps them along the way."
Brower, who teaches social studies education, said that using alternative teaching materials has allowed for a more diverse, comprehensive approach.
"Textbooks typically offer a singular perspective," said Brower, who directs the College's M.Ed. in curriculum and instruction program. "I wanted to offer different perspectives that were engaging and easily understood by students."
Laura Turchi, an assistant professor of teacher education who also received support through the UH alternative textbook program, said she wanted her students to do more than just memorize the concepts they were skimming through in books; she wanted them to be able to apply what they learned in the real world.
"You have to offer more than just the textbooks, which are mostly written to organize information," Turchi said. "It works for some people, but I believe in a hands-on approach and connecting one-on-one with the students."
Though she realizes that taking away the textbook may seem like getting rid of a safety net, Turchi said it allows students to use a variety of sources with more up-to-date information and to enhance their research skills.
College of Education professors Jane Cooper, Teresa "Sesa" Edgar and Kristen Hassett also received awards through the UH Alternative Textbook Incentive Program.
Having access to open-source materials is critical for today's students, said Darlene Mercado, a graduate student in the College's curriculum and instruction program.
"Learning is transferring to a more online approach, and new generations are using more technology," she said. Plus, there's still an added benefit once campus reopens: "Having no textbook to carry around is a relief!"
— By Alberto Huichapa