Sports and Fitness Administration Alumni Spotlight

Alumni Spotlight: Andrew Crane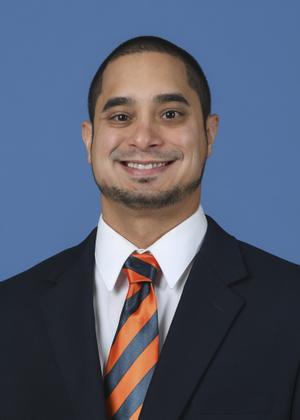 Andrew Crane
Senior Athletic Trainer
Andrew Crane graduated from Texas State University in 2010 with a Bachelor of Science in athletic training while minoring in Sports Psychology. He received a master's degree in Physical Education with an emphasis in sports and business administration from the University of Houston in 2012 where he was selected as the most distinguished student in his master's program.
Before joining the Auburn University Athletic Department in July 2016, Crane helped build and manage the sports medicine department at the University of St. Thomas (Houston, Texas). He served as the head athletic trainer for the Celts via the Memorial Hermann Hospital System as well as a preceptor for the University of Houston graduate athletic training program. During his two-year tenure at St. Thomas, Crane was recognized as the Red River Athletic Trainer of the Year for his efforts during the 2015-2016 athletic season. Prior to his stint at UST, Crane spent two years as a full-time intern with the Houston Texans as an athletic trainer where he was a member of the 2013 PFATS Athletic Training Staff of the Year. While working towards his master's degree, he was a graduate assistant athletic trainer for the University of Houston football team. He also served as an athletic training intern with the now disbanded Bay Area Toros, a non-affiliated professional baseball team in the Houston area.
Currently, Crane's primary duties are with the Auburn football team. He works closely with the student-athletes on and off the field of play in the prevention, treatment, and rehabilitation of injuries. He also oversees medical coverage for all Auburn Football camps and assists with other varsity sports as needed.
Andrew Crane is a native of Pearland, Texas, and a member of several professional organizations: National Athletic Trainers Association, National Strength and Conditioning Association, and Alabama Athletic Trainers Association to name a few.
Alumni Spotlight: