Sports and Fitness Administration Alumni Spotlight

Alumni Spotlight: Joe Mendoza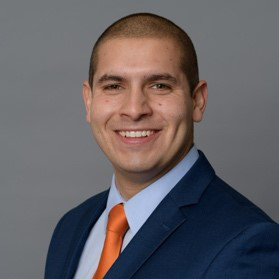 Joe Mendoza currently serves as Director of Facility Operations at Houston Sports Park (HSP) where he manages approximately 32 acres of land which includes 8 multi-use sports fields and 32,000 square foot performance center on behalf of the City of Houston and Houston Parks Board. This performance center is home to the professional soccer clubs, Houston Dynamo FC, and Houston Dash. HSP accommodates practices, league play, special events, camps, and tournaments available to the entire Houston community. 
Now in his 8th year at HSP, he began as Operations Coordinator in 2013. He was then elevated to Operations Manager and Sr. Operations Manager in 2014 and 2017 respectively and promoted to his current position in 2018. Prior to HSP, Joe was a graduate assistant at University of Houston and assisted as an intern at the National MS Society and MD Anderson. 
Joe Mendoza received his bachelor's degree in Exercise Science at Texas Lutheran University in 2010 and earned his master's degree in Sport and Fitness Administration in 2011 from the University of Houston.
Alumni Spotlights: