Staying true to the spirit of the students who requested the formation of "a comprehensive department of Afro-American Studies" in 1969, the student advisory board will engage with the UH community to foster an academic environment that brings attention to cultures, class and gender identities of Africans and people of the African diaspora.
Advisory Board Goals:
To assist the department chair with raising the visibility of the African American Studies department on and off campus.
To support students in their pursuit of academic and professional development.
To encourage students to be leaders within the community through mutual aid and collective care initiatives.
Meet the Advisory Board
Faith Carter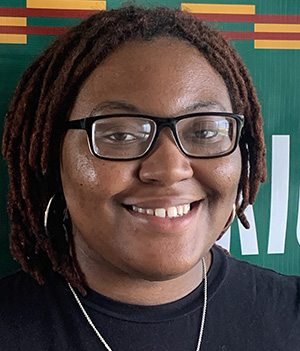 My name is Faith Carter. I am a sophomore psychology major with a minor in AAS from Chicago, Illinois. In my free time I enjoy binge watching movies and reading black fictional books. I chose AAS as my minor because as an aspiring psychologist with the hopes of one day owning my own practice catering to the black community I believe that is necessary for me to be educated on the community I would like to help.
Mahalath Cauley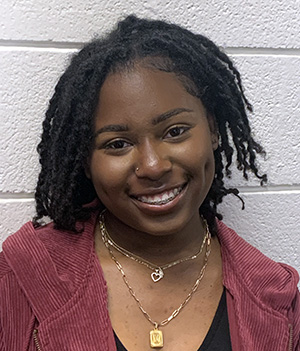 My name is Mahalath Cauley and I'm a sophomore majoring in Psychology with a minor in African American Studies. I'm from a small town in southeast Texas called Jasper. The reason I chose to be on the African American advisory board is to help aid in the process of creating a safe space for the black community at the University of Houston. I want to inform them of the resources available and let them know about their spaces so they can be around like-minded individuals with common goals and similar backgrounds. 
Andrea Tribble
My name is Andrea Tribble and I'm a sophomore from Minneapolis, Minnesota. In my free time I enjoy creative writing and reading - my favorite author is bell hooks! I chose AAS as a major because I am passionate about my identity as a Black woman and I want my education to aid in my process of self actualization. I look forward to using my education not only as a way of connecting with myself and my ancestry, but to also develop the skills necessary for community building and reeducation.