The Gerald D. Hines College of Architecture and Design Leadership Council is an important part of the College's industry connections and external reach. Its members are comprised of professionals in architecture, interior architecture, industrial design, construction, real estate, and other industries integral to Houston's design community.  As advocates of the Hines College, Council members help bridge the gap between industry and academia, helping move the College forward and prepare students for successful careers.
This October, the Hines College welcomes two new members to its Leadership Council from two Houston companies that have shaped the landscape of our city and speak to the relationship between the College and industry. 
---
Michael Desguin, AIA
Senior Vice President of Conceptual Construction, Hines
Michael Desguin, AIA currently leads the commercial development platform for the Hines Conceptual Construction Group. Spanning almost forty years, his career has been intensely focused on a model of collaboration with an emphasis on strengthening his connection to design leaders within the built environment and broadening his exposure to thought leaders beyond the built environment. Desguin's twenty-five years as an architect of record with Kendall/Heaton Associates followed by his last fourteen years with Hines, merges an architect's sensibilities with an owner's point of view, yielding a unique interdisciplinary perspective.
Desguin is a registered architect with a Bachelor of Science in Architecture from Florida A&M University, 1982. He is a member of American Institute of Architects, Texas Society of Architects, and a former member of the Design Leadership Network.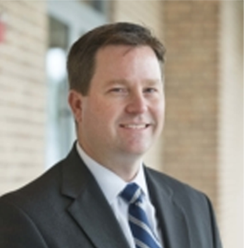 Stephen Driver, MBA '05
Senior Vice President/Partner, Harvey | Harvey-Cleary Builders

Stephen Driver, MBA '05 is a Partner with Harvey | Harvey-Cleary Builders. Our mission is creating relationships that lead to spaces where great things happen as a full-service general contractor. Driver has more than 23 years of construction experience, with the past 20 years for Harvey leading from concept to completion. Driver and his team, work with many leading design firms in the United States to craft beautiful interior environments from startups to Fortune 100 companies. In addition to earning his Master of Business Administration from the University of Houston in 2005, he graduated with a Bachelor of Science in Construction Science from Texas A&M University in 1997. 

Stephen is a Houstonian, growing up in Spring Branch, and currently residing in Katy, Texas with his wife, Marci, and two children.  He personally enjoys supporting organizations centered around health, wellness and education, rooting on our local sports teams, and spending time with his family.