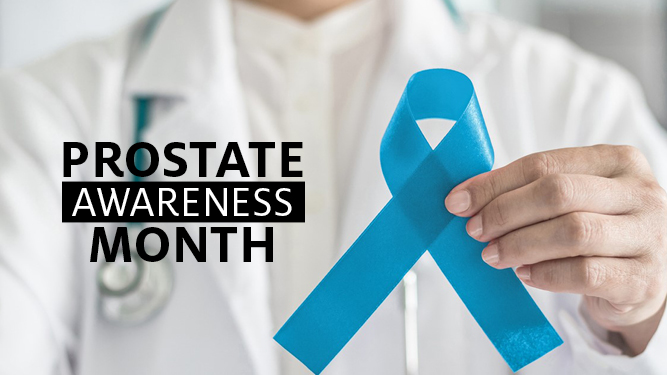 UH Occupational Health Services wants to remind the campus community that September is Prostate Cancer Awareness Month. When cancer starts in the prostate, it is called prostate cancer. It is the second leading cancer prognosis in American men. 
Risk Factors & Prevention  
There are several risk factors for prostate cancer, including age, race, family history, and diet. While there is no sure way to prevent prostate cancer, here are some things you can do that may reduce the risk of prostate cancer: 
Get to and stay at a healthy weight.

 

Keep physically active.

 

Follow a healthy eating pattern, which includes a variety of colorful fruits and vegetables and whole grains

 
Screening 
Two tests commonly used to screen for prostate cancer are the PSA and the DRE.  
Talk to your physician about being screened for prostate cancer: 
If you present any

signs & symptoms

of prostate cancer

 

If you have a family history of prostate cancer

 

If you are African American

 
Please visit the American Cancer Society for additional information regarding prostate cancer causes, risk factors, prevention, and treatment.