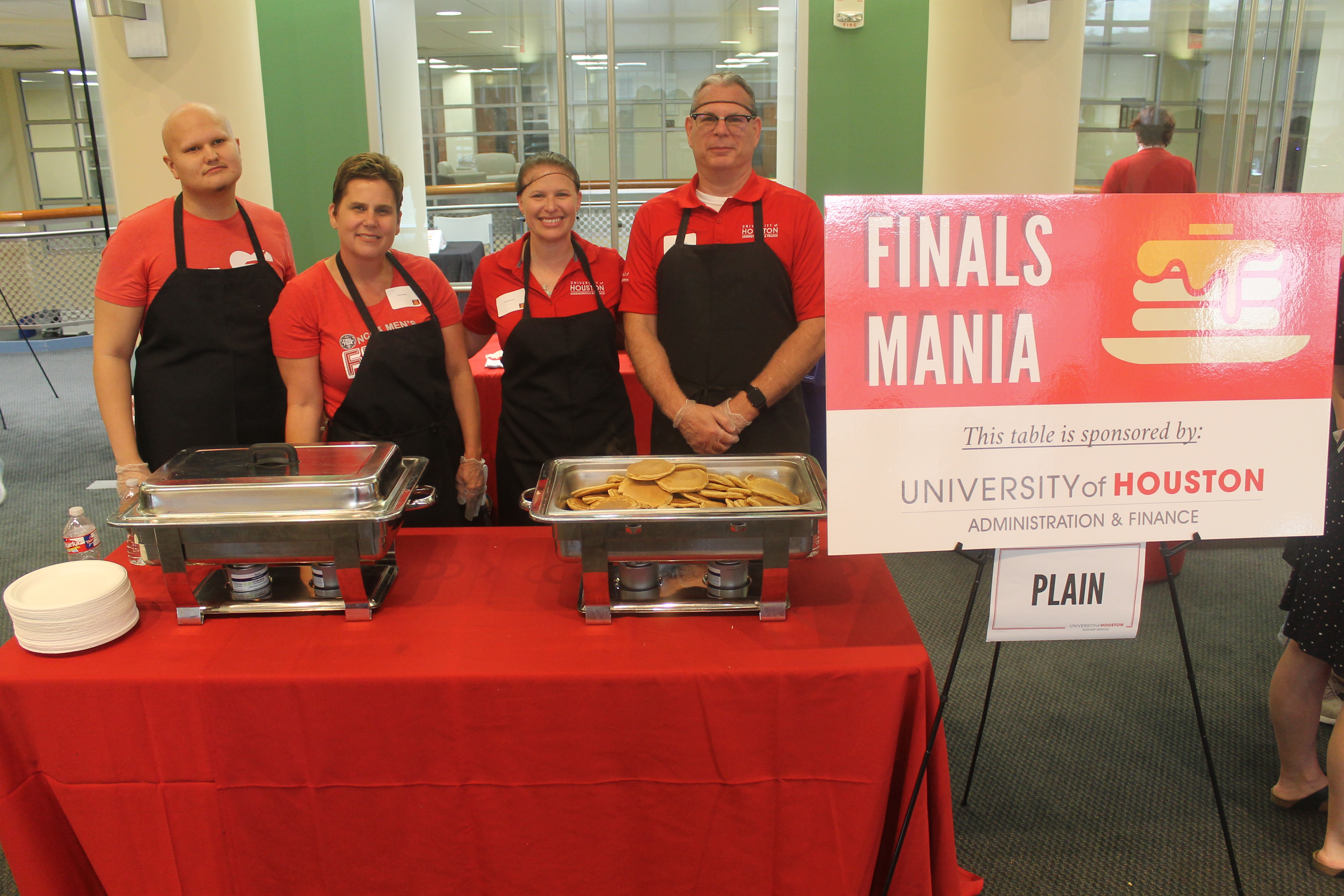 One of the highlights of wrapping up the academic year is the Finals Mania tradition, during which administrators serve students free food to help students fuel their minds for finals study sessions. 
The event, which started in 2008 and is held twice a year, gives students their share of free pancakes, sausage, juice, coffee, and other popular snacks. This year's event was held at the M.D. Anderson Library, which was the original event location.  
Students lined up well before the event kicked off and waited patiently to get their share of breakfast foods. The Spirit of Houston, the university's marching band, kicked off the event with their boisterous sound before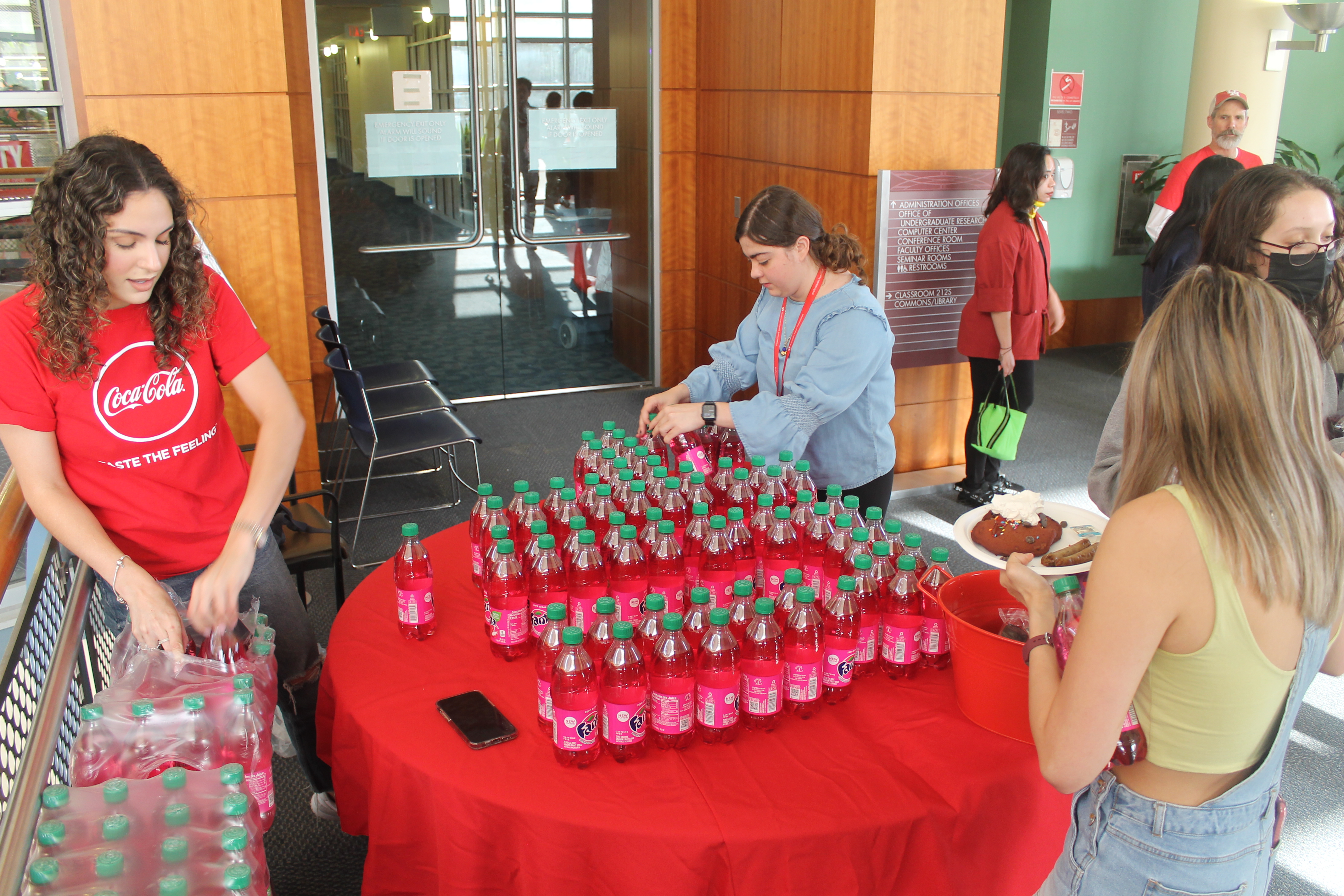 the doors opened to the students. 
Hunter Tortorice, a math major and tuba player in the Spirit of Houston, was glad to see Finals Mania bin full force. The junior attended Finals Mania in his first year, but due to the pandemic, he has missed out on the event for the past two years. 
"It's really cool for everyone to come together because finals are so specific and individual to each person, but it's still a group thing that everyone is going through," said Tortorice. "So, it's kind of nice for everyone to get together and also free food is great. Food brings people together." 
Tortorice's bandmate, Aiden Judd, is a freshman and experienced Finals Mania for the first time. Judd
praised the university for putting this event on for students.  
A freshman and psychology major, Jada Sawyer appreciated the free food to feed her stress-eating habit during finals week. 
For Madisyn Foster, a global hospitality leadership major, Finals Mania saved her a trip to the Moody Towers. 
"I just come over here [Finals Mania] grab all of it, and it's already here for me, and I can study all night now," said Foster. 
While some students experienced Finals Mania for the first time, they weren't the only ones. 
Athena Jackson, Dean of UH Libraries since Spring 2021 and a university alumnus was proud to host the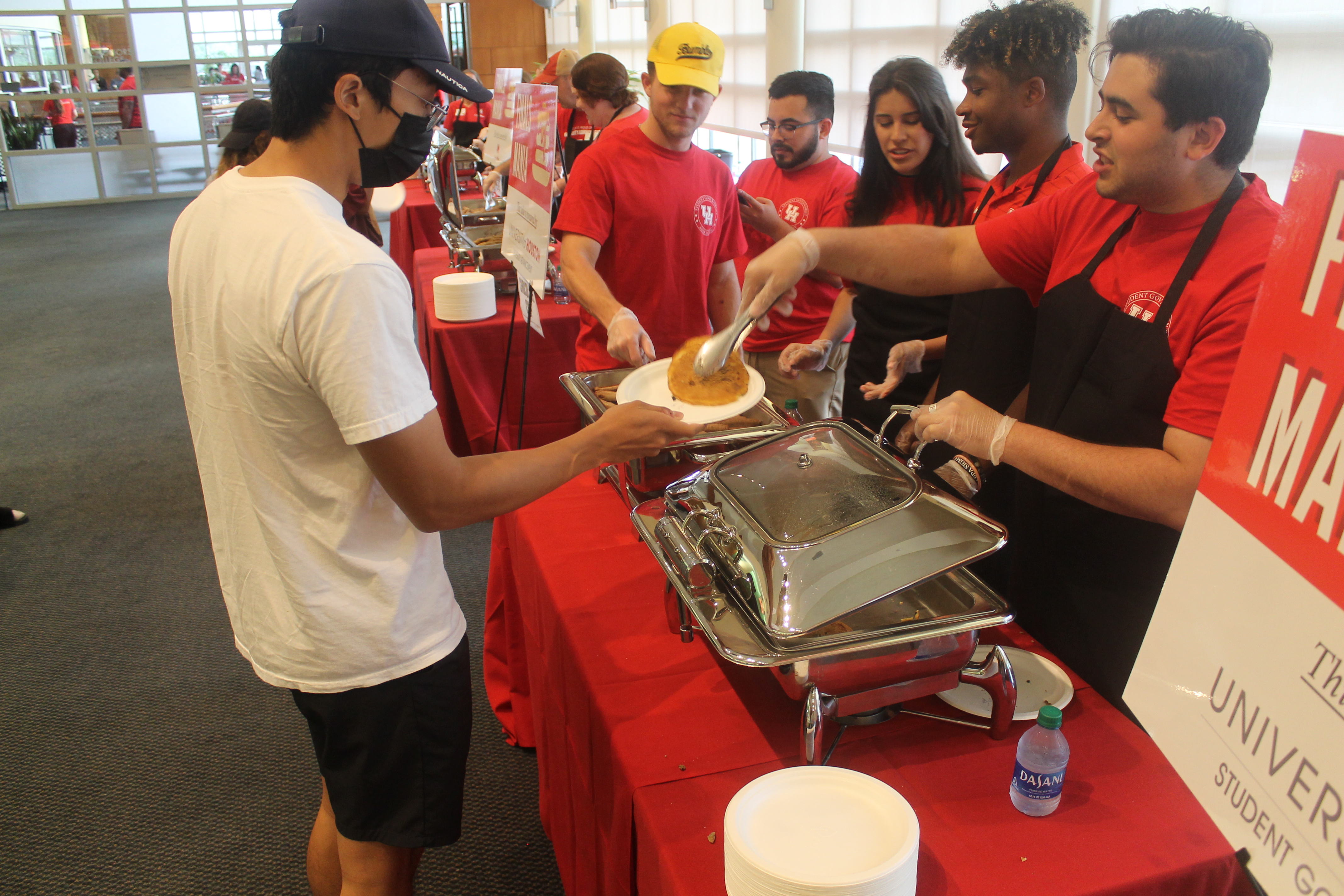 event in her facility. 
"It's bigger than I expected," said Jackson. "I wasn't really sure because it's my first one. But I love all of the volunteers from administration, from advancement, from the library. So, we have a lot of representation, and it makes me really happy to be an alumni and dean all at once." 
In total, Finals Mania served 944 students. Some students opted for chocolate chip pancakes, others red velvet or blueberry. Some wanted a double serving of sausages, while others opted for a meatless breakfast. 
But no matter what students chose, one theme was consistent; students loved the return of Finals Mania.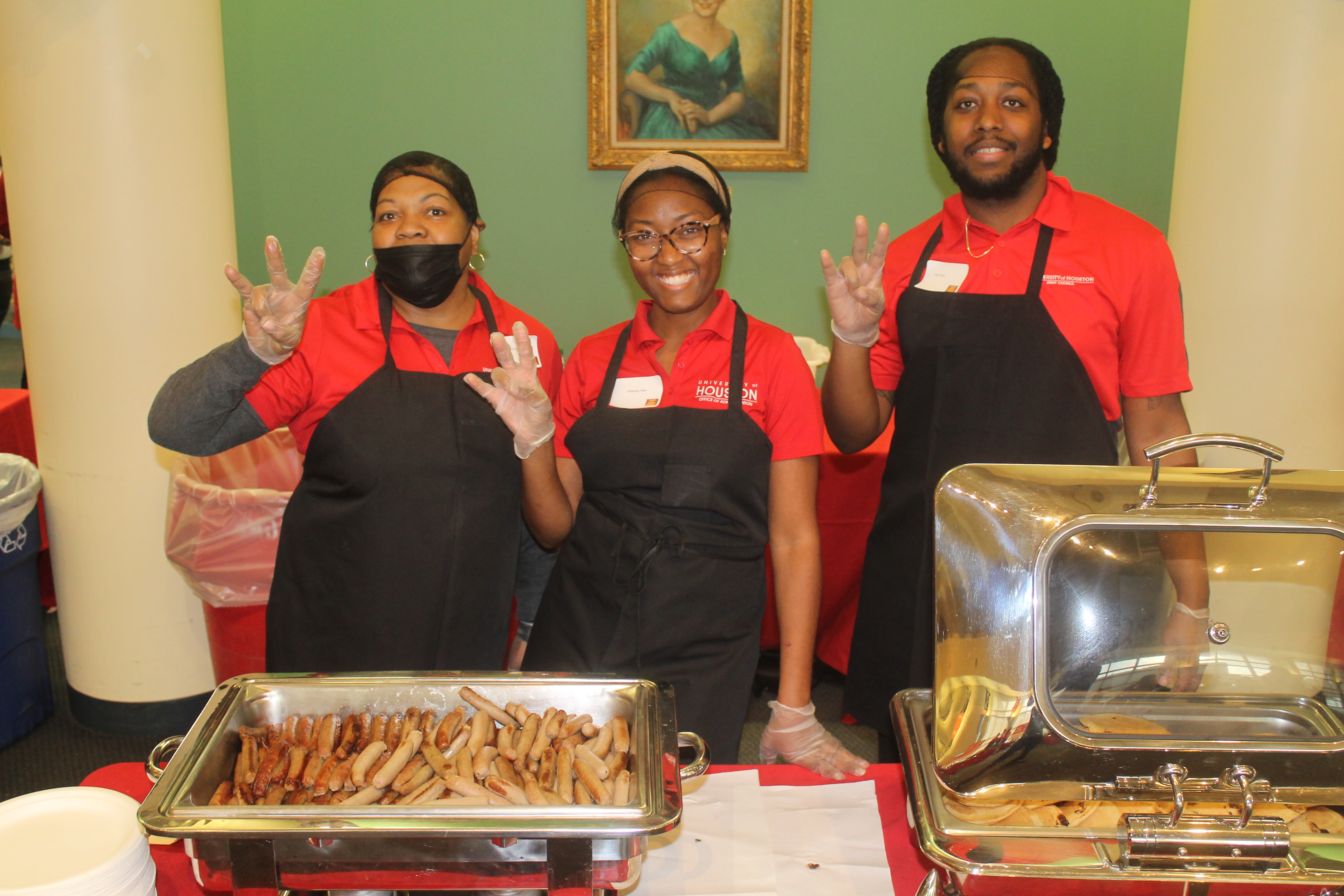 And, of course, the free food.