Allen DeForde Wins TPTA Parking Employee Award

The Texas Parking and Transportation Association (TPTA) has named Parking and Transportation Services Assistant Director Allen DeForde as the winner of its 2022 Parking Employee Award of Excellence.
The announcement was made at TPTA's annual conference, which was held April 18-21 in San Antonio.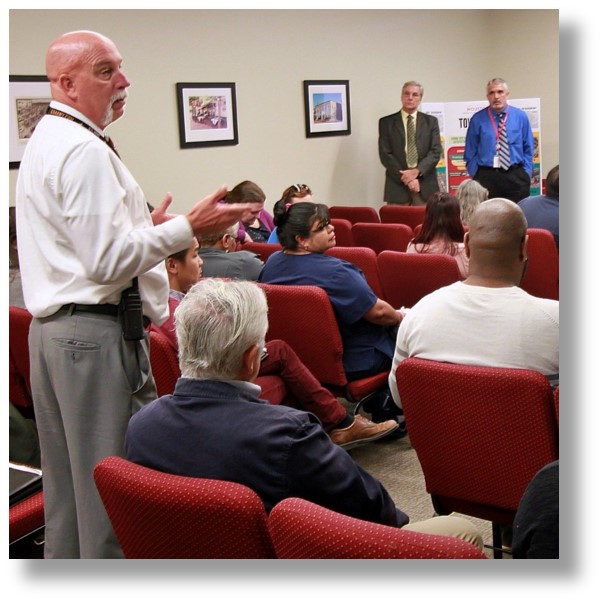 Allen joined the University of Houston parking team in 2017. He oversees a number of programs and operations in Parking and Transportation. This includes the Cougar Line shuttle buses, the late-night van service and parking enforcement. He also is responsible for parking operations at the university's three off-campus locations in Sugar Land, Katy and the UH Technology Bridge.
All of these duties and responsibilities are more than enough to keep him busy. But when the pandemic hit and the department's staff shrunk, Allen stepped up to the plate and took on any and all responsibilities needed of him and more.
The department found itself needing someone to step in and oversee the maintenance and operations efforts at all of the garages and parking lots on campus. It also found itself without someone to manage event parking operations, which includes all of the football and basketball game visitor parking. Allen stepped in to handle those duties.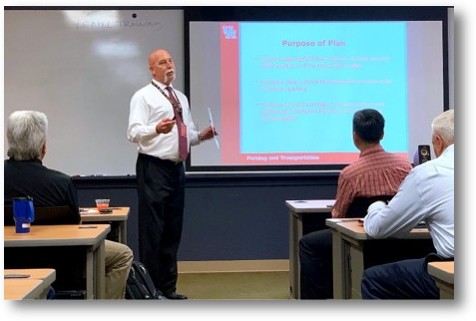 His existing duties didn't change. In some cases, they became more complicated. That was the case with the shuttle program in the aftermath of the pandemic. For several months when the campus was completely closed, there was no shuttle service in operation. But once the campus started opening a little at a time, hard decisions had to be made on how to proceed with shuttle service, especially with the cost associated of running such a program. Working together with upper management and the department's executive director, he crafted a plan that would bring back a completely revamped program at a lower cost.
In addition to all of this, Allen has led the way for numerous program changes over the past year. These include the transition to a text to pay/virtual meters visitor parking program to replace the conventional meters employed at lots all across campus. This transition took place in December and January following months of planning.
He has also spearheaded the work of implementing paid parking at the UH at Katy campus, which is a satellite campus of the University of Houston. Prior to January of this year, parking at that location was at no cost for students, faculty, staff and visitors. A lot of planning was needed and equipment installed in order for the conversion to take place, and Allen was the leader through all of this.
Parking and Transportation Services at UH was able to get through the pandemic while continuing to add new services and programs, in great part to the hard work and devotion of Allen, who is a military veteran, having retired in 2005 from a career in the U.S. Army that spanned more than two decades.
In his spare time, he likes doting on his 1-year-old granddaughter.