News & Events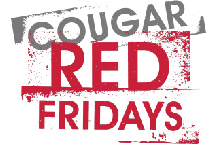 Every Friday is a $5 Friday for staff and faculty at campus dining halls. Bring your UH ID and show your UH spirit by wearing Cougar Red, and enjoy all-you-care-to-eat lunch for five bucks.

Show Printable Version
Staff Highlights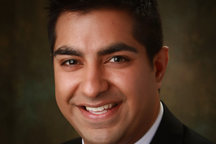 "25 Staff for 25 Years" have been selected as representatives of UH's Tier One staff in commemoration of Staff Council's 25 Year Celebration.
University of Houston - Staff Council
The University of Houston Staff Council is an advisory body to the President of the University and the University administration.
Staff Council consists of elected staff members from each division who represent the entire staff body.
2014 Staff Council Elections, Tuesday, July 22 - Wednesday, July 23
The 29th annual university-wide election for Staff Council representatives is scheduled for Tuesday, July 22, and Wednesday, July 23, 2014. Voting will be conducted online at http://election.uh.edu between 6:00 a.m. on July 22 and 5:00 p.m. on July 23. Two public polling stations will be available on Tuesday, July 22, 10:00 a.m. - 2:00 p.m., at University Center (UC), South Building, Lobby Near Entrance, and Ezekiel W. Cullen Building, First Floor Lobby.
See the Elections page for complete details on voting. See the Voter's Guide for information on candidates. You can also download a flyer to print or email to help publicize the elections.
2014-2015 Scholarship Winners Announced
Staff Council congratulates the following 2014-2015 Staff Council and University Commission on Women Scholarship winners who were announced at the 2014 Staff Excellence Awards luncheon and presentation on May 22:
Staff Council Scholarships:

Graduate:

Celena Flores, Department of Intercollegiate Athletics
Andrew Kapral, Department of Physics
Ashley Olheiser, College of Optometry
Tiffany Roosa, College of Technology
Karen Weber, The Honors College

Undergraduate:

Laura Lee, Department of Educational Psychology
Francisco Sanchez, Plant Operations-Business Services
LaToya Thomas, Student Financial Services
Deidre Tubbs, Comparative Cultural Studies
Kayla Wallace, Student Housing & Residential Life

University Commission on Women Scholarships:

Graduate:

Ashley Askew, College of Optometry
Collette McFalls, Student Housing & Residential Life

Undergraduate:

Hira Ahmed, College of Engineering
Lyana Salehudedin, Center for Student Involvement
The University of Houston Staff Council and the University Commission on Women are dedicated to providing opportunities for staff members to advance their education. Staff Council and the Commission on Women offer a combined scholarship application each spring. The Commission on Women provides up to five $1000.00 scholarships and the Staff Council provides up to ten $1000.00 scholarships to employees who plan to attend degree or job related academic credit classes during the fall, spring or summer semesters at the University of Houston main campus.
2013-2014 Staff Council Strategic Plan
Staff Council presents its Strategic Plan for this fiscal year 2014. We will use this as a guide to fulfilling the purpose of Staff Council as listed in our Constitution. We hope that by communicating our plans, we can garner support from all UH Staff who have selected us to represent your voice to our great University of Houston.