The University of Houston Staff Council is an advisory body to the President of the University and the University administration.  Staff Council consists of elected staff members from each division who represent the entire staff body.
2017 Staff Council Election Results
Congratulations to all the newly elected and re-elected staff council members.  Elections results are as follows:
| | |
| --- | --- |
| NAME | DIVISION |
| Pamela Moses | At-Large |
| Tracie Briscoe | At-Large |
| Scott Mason | Academic Affairs |
| Tracy Ann Pringer | Academic Affairs |
| Demetria Sampson | Academic Affairs |
| Brandie Yale | Academic Affairs |
| Andrea Johnson | Academic Affairs |
| Nam Nguyen | Academic Affairs |
| Andy Moon | Administration and Finance |
| Dan Olivarez | Administration and Finance |
| Jose Perez | Administration and Finance |
| Carla Tisby-Riggs | Administration and Finance |
| Sheila Williams | Administration and Finance |
| Karl Hearne | Office of the President |
| Leslie Pruski | Office of the President |
| Shaniqua Johnson | Division of Student Affairs |
| Aaron Rodriguez | University Marketing, Communication and Media Relations |
Farm to Work Program Updates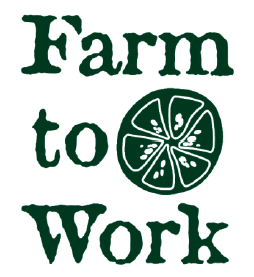 The Farm to Work program at UH is transitioning to a new pickup date, time and location as well as a new weekly order deadline.
Beginning Monday, July 17, produce pickup will take place on Mondays, from 1 to 2 p.m. on Hilton Circle Drive. The actual pickup table will be to the right of the top of the stairs outside of the Conrad Hilton College of Hotel and Restaurant Management, heading toward Lynn Eusan Park.
Visitor parking is available in the Hilton Underground Garage on the east side of the Hilton building, off of Cougar Village Drive. Parking in this garage is free for up to 30 minutes.  After that window, normal visitor parking charges for the facility will apply. The University will not be able to provide validations for utilizing these spaces.
Due to the new pickup schedule, the weekly cutoff for placing Farm to Work orders has been moved to Fridays at 2 p.m. There will be no produce pickup the week of July 10.
Farm to Work provides convenient access for the UH campus to fresh fruits and vegetables grown by local farmers. The baskets of six to eight types of produce cost $25 and are available to order each week through the Farm to Work website.
In Memoriam: Rebecca Szwarc
With a very heavy heart we would like to inform our UH Community that our very dedicated Staff Council member, Rebecca Szwarc, has passed away. 
Rebecca Szwarc had served in Staff Council for 15 years as a Member at-Large, and she held almost all Standing Committee positions during her tenure. Her commitment and dedication for staff and students have touched many lives on campus with her work in Student Housing and Residential Life (SHRL) and campus committee work. She was truly a beacon of light to many people, and she will be greatly missed.
One of the initiatives Rebecca was the most passionate about is the Professional Development Reimbursement, which will be named after her by Staff Council. If you are interested, you can honor Rebecca by contributing to the Staff Professional Development Scholarship Fund please click here.
Staff Council's 30th Anniversary
This year Staff Council is celebrating its 30th Anniversary. On February 28, 1986 UH Chancellor Richard Van Horn signed the charter that created Staff Council. Dr. Van Horn directed that "the Council will serve as an advisory body to the administration to promote a positive and meaningful interchange among staff, faculty, and students and will promote recognition of the staff contribution on the mission of the campus." The first staff election was held in June 1986 and the council has grown to include 44 members. As we reflect on all of our accomplishments we also look forward to the new challenges in the next 30 years. Thank you to each and every person who has helped Staff Council to contribute to the mission of the campus.
President's Excellence Awards
Each year the University of Houston recognizes employees for service longevity of ten years or more, in increments of five years. You should receive notice if you will have your anniversary date recognized, but if you are unsure, you can check with Human Resources by calling 713-743-3988

.

Additionally, a select group of employees is honored each year through the President's Excellence Awards (formerly Staff Excellence Awards). This year's awards will be presented to outstanding staff members at an awards luncheon. If you are interested in nominating a UH staff member for consideration, please read the guidelines and FAQs provided to learn more about the awards and process. Nominate a UH staff member here.