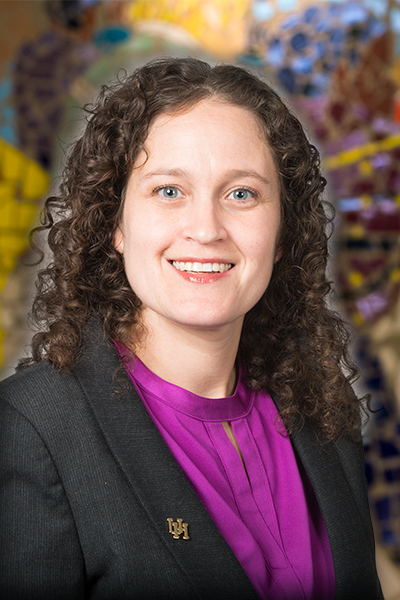 Assistant Professor of Social Work
Email: jabergercardoso@uh.edu
Room: 407 Social Work Building
Phone: 713-743-1157
Current Curriculum Vitae
Personal Statement
Dr. Berger Cardoso's research examines how exposure to trauma and psychosocial stress before, during and post-migration affects the mental health of immigrants and their children. She has received external funding to examine the unique stressors associated parenting in the context of deportation risk and the trauma, stress, and coping experiences among unaccompanied Latino migrant children in Texas. The later study focused on understanding how trauma in the country of origin influenced adverse risk outcomes, such as depression, posttraumatic stress disorder, and substance use behaviors following migration. Currently, Dr. Berger Cardoso is participating in a National Institute of Drug Abuse training program to develop a clinical trial to enhance an evidenced-based trauma intervention to include substance abuse prevention for middle school youth. Her long-term goal is to become a leading NIH-funded researcher and to develop culturally responsive evidenced based interventions to prevent mental health and substance use disorders among Latino immigrants and their children. She has published extensively on immigration, mental health, and trauma. In addition to this line of research, Dr. Berger Cardoso works with several humanitarian organizations in the Houston area that focus on providing legal and mental health services to immigrants, unaccompanied minor youth, and refugees that have experienced trauma. She has served as an expert witness in gender-based violence and child trauma cases. Recently, at the invitation of Houston Mayor Sylvester Turner, Dr. Berger Cardoso joined The Welcoming Houston Task Force, a new initiative that aims to enhance inclusion and lasting economic integration of new Americans through public policy and by implementing community-based initiatives. Before getting a Ph.D. in social work,  Dr. Cardoso was a Peace Corps volunteer in Ecuador (1999-2002) and worked as bilingual mental health clinician serving Latino immigrant families at several agencies in the New York and Houston area.
Education
PhD, The University of Texas, Austin, TX, 2012
MSSW, Columbia University, New York, NY, 2004
BS, Portland State University, Portland, OR, 2000
Licenses and Certifications
2007- Present, Licensed Clinical Social Worker in Texas
2004-2006, Licensed Master Social Worker in Texas
Courses Taught
SOCW 7324 - Clinical Applications of the DSM
SOCW 6306 - Social Work Practice Skills Lab
SOCW 7324 - Clinical Applications of the DSM
Research Interests
Dr. Jodi Berger Cardoso is an assistant professor in the Graduate College of Social Work. Her long-term career goal is to develop evidence-based interventions that target high risk behaviors through the reduction of cultural stressors in Latino immigrants and their children. Currently, her research focuses on how cultural stressors, such as those associated with acculturation and minority status, contribute to a constellation of health disparities, including alcohol and drug use, risky sexual behaviors and mental health problems, in the Latino community. Dr. Cardoso has also applied a model of cultural stress to understand obesity and obesity related heath behaviors in Hispanic adults.