The Napa Valley comes to the University of Houston as Master Sommelier Drew Hendricks guides wine enthusiasts through the historical and geographical forces that helped create the country's top wine-producing region.  Guests also will sample several wines and pairings. 
It's part of the UH Conrad N. Hilton College of Hotel and Restaurant Management's Fred Parks' Lecture Series, "Napa Valley: Formation and Creation."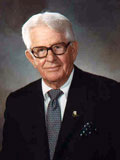 Underwritten by the Fred and Mabel Parks Foundation, the event is planned from 6 – 8 p.m., Thursday, March 7 in the Hilton University of Houston Conrad Hilton Grand Ballroom.
Hendricks, vice president of Marketing and Sales for Napa's Rudd Winery, is the company's brand ambassador and one of the most-respected sommeliers in the country. A Master Sommelier since 2008, Hendricks previously served as the wine director for Pappas Restaurants. Prior to that, he worked with Glazer's and Prestige Wine Cellars of Texas.
"His knowledge about wine is invaluable, and I think our guests will benefit greatly from that. There are only about 180 Master Sommeliers in the entire world. We're lucky to have Drew living right here in Houston," said Kevin S. Simon, director of the College's Fred Parks Wine Cellar. "On top of his wine expertise, Drew's experience in food and beverage operations makes him an ideal candidate to speak at Hilton College."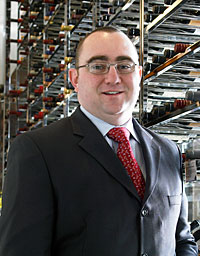 Hendricks has amassed an impressive list of accolades in his young career, including second place at the National Chaine des Rotisseurs Young Sommelier Finals competition and first place at the International Chaine des Rotisseurs Young Sommelier Competition. He was also named "Best New Sommelier" by "Wine and Spirits" magazine in 2005. Hendricks co-founded the Texas Sommelier Association, which hosts an annual conference to promote wine education throughout the South. He also serves on the board of directors for both the Court of Master Sommeliers and the Guild of Sommeliers.
"The lecture series is an extension of Fred's passion for wine and wine education, and a way to bring wine to the masses," Simon said.
For more information about Fred Parks, visit http://www.hrm.uh.edu/THE-COLLEGE/Our-Hotel/Fred-Parks-Boardroom/  or Taylor Wiley, 713.743.4258 ttwiley@uh.edu.
---