Top Stories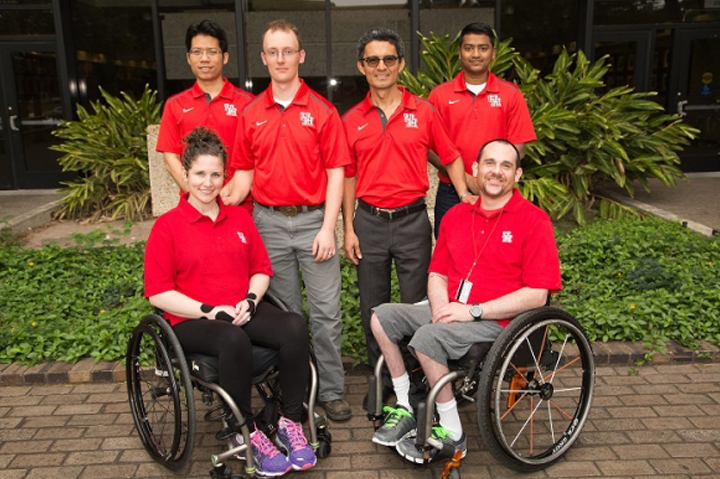 World-Renowned Brain-Machine Interface Expert Named IEEE Fellow
Jose Luis "Pepe" Contreras-Vidal (right center), Hugh Roy and Lillie Cranz Cullen Distinguished Professor of Electrical and Computer Engineering in the Cullen College of Engineering, has been named a 2019 Fellow of the Institute of Electrical and Electronics Engineers. He is known for his work with prosthetics and brain-computer interfaces. Read more …
---
UH Chemist Focuses on Materials for LED Lighting
LED lighting offers huge advantages in energy efficiency, lasting far longer and requiring 90 percent less power than incandescent bulbs. The light-emitting diode bulbs aren't perfect, and researchers continue to search for more efficient phosphors and other materials to improve performance. Jakoah Brgoch, assistant professor of chemistry at UH, has received a five-year, $656,000 NSF CAREER award to use machine learning and data-enabled algorithms to identify solutions. Read more …
---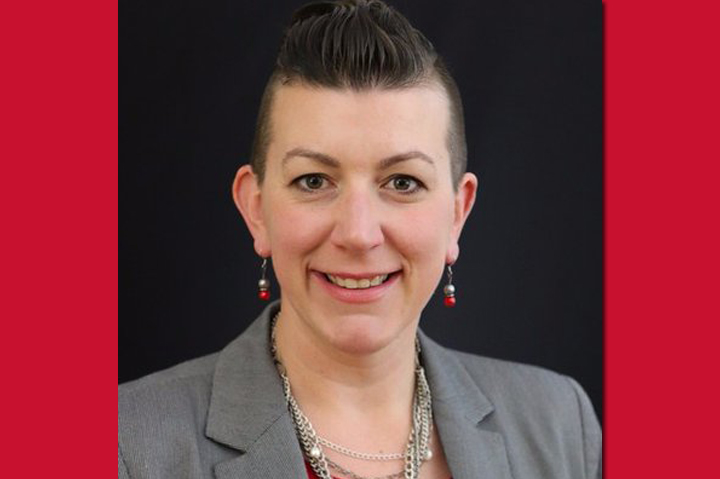 UH Represented on ACUI Board of Trustees
Eve Esch, director of the Student Centers, will take office for her two-year term on the board of trustees for the Association of College Unions International. She says she's excited and honored to give back to an association who has given her so much. Read more …
---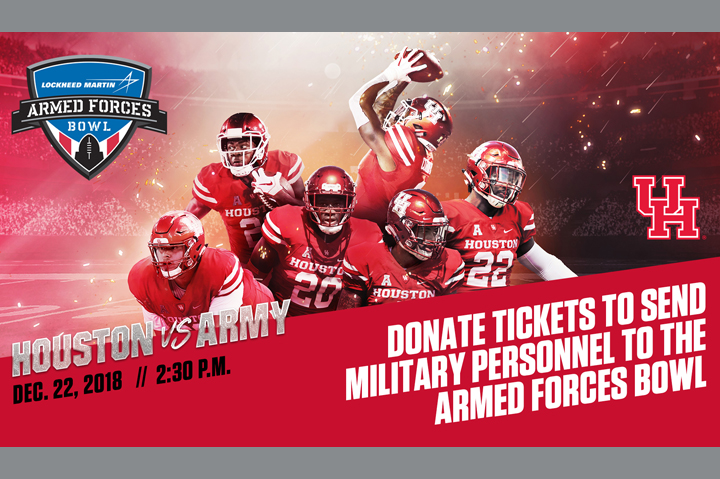 Bowl Ticket Donation Options Available
Houston fans who are unable to travel to Fort Worth can support UH and the U.S. Armed Forces by purchasing a ticket to the game and a UH shirt for military personnel stationed in the area. Packages start at $30 and are available online. Read more …
---
Faculty & Staff News
Second-year master of athletic training student Beverly Fowler, a first-generation graduate student, is the first female UH pupil to complete her full-year clinical experience on the Houston Texans' training staff. She is the second female student trainer in the 17-year history of the Texans. Read more.
The Honors College's Community Health Worker initiative, directed by Dan Price, received the 2018 Shelby Hodge Vision Award from the AIDS Foundation Houston. The annual recognition honors groundbreaking outreach work in communities with high HIV transmission rates. Read more.
C.T. Bauer College of Business doctoral student Sandrine Docgne was invited to share her research paper, "Bond Covenants and Investment Policy," at the NYU/Penn Conference on Law and Finance. She will be presenting alongside faculty from Harvard Law School, The Wharton School of Business and other leading schools at the prestigious conference. Read more.