Top Stories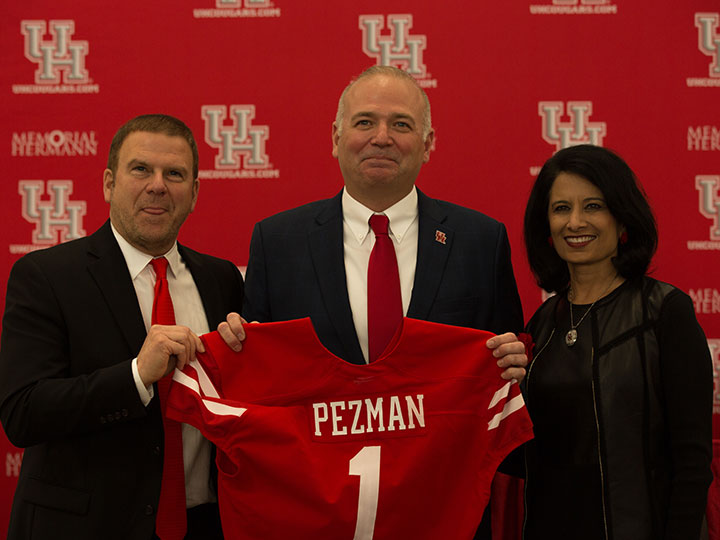 Chris Pezman Named Vice President for Intercollegiate Athletics
Chris Pezman is coming home, as the Houston Football letterman and former captain has been named vice president for intercollegiate athletics and director of athletics at the University of Houston. Read more …
---
UH Fall 2017 Magazine: Trailblazer - 10 Years of Leadership
The story of the past 10 years is the story of our progress, our success and our determination. Read more …
---
Faculty & Staff News
Hanadi Rifai, John and Rebecca Moores Professor of civil and environmental engineering at UH, will serve as director of the Hurricane Resilience Research Institute. Read more ...
The University of Houston's Board of Visitors (BoV) has added 15 new members. The Board of Visitors is a diverse group of private sector industry leaders who have distinguished themselves in their selected fields. For the complete roster, click here.
Ralph Metcalfe, professor of mechanical and biomedical engineering, predicts radical improvement in treatment of failing hearts within a decade with his next-gen heart pump. Alex Smith is working to perfect the new removable device. Discover more here ...