Faculty Experts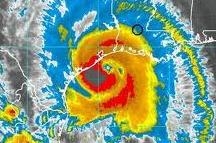 Representing experts across various fields, University of Houston sources have expertise in an array of topics related to storms – before, during and after.
New UH Lecture Series Exploring U.S. Financial Crunch
'Economic Crisis: Causes, Consequences and Remedies' Set for Feb. 24, April 4
February 13, 2012-Houston-
The weakened United States economy has contributed to high unemployment numbers, a faltering real estate market and increased public distrust of corporate and financial institutions. It's a focal point of debate for this year's presidential candidates and has left many Americans wondering if the country will fully recover.
The University of Houston is presenting a new lecture series aimed at exploring how this crisis emerged and possible solutions for recovery. "Economic Crisis: Causes, Consequences and Remedies" is sponsored by UH's Honors College, the Phronesis Program in Politics and Ethics and the Hobby Center for Public Policy. The series also is supported by a generous gift from the Branch Baking and Trust (BB&T) Charitable Foundation to the Hobby Center. Lectures will feature discussions with noted academics and influential thinkers in the Honors College Commons (second floor of UH's M.D. Anderson Library).
The series kicks off this spring and will continue in the fall. A schedule of this semester's lectures is as follows:
5 p.m., Feb. 24: Menzie Chinn - "Lost Decades: The Making of America's Debt Crisis and the Long Recovery"
Chinn, professor of public affairs and economics at the University of Wisconsin, will lead a conversation centering on the political and economic roots of the crisis, its long-term effects and the political strategies that contributed to the U.S. debt. Chinn is a research fellow in the international finance and macroeconomics program of the National Bureau of Economic Research. From 2000 to 2001, Chinn was senior staff economist for international finance on the President's Council of Economic Advisers.
4 p.m., April 3: Jon Allison – "The Financial Crisis: Causes and Cures"
Allison is a distinguished professor at Wake Forest University and retired CEO of Branch Banking and Trust (BB&T). He will address the factors that caused the crisis, as well as possible short and long-term solutions. Allison's career with BB&T began in 1971. He became the president of BB&T in 1987 and was elected CEO in 1989. Under his leadership, BB&T grew from a $4.5 billion to $152 billion in assets.
For additional details on the "Economic Crisis" lecture series or to RSVP, visit http://www.uh.edu/honors/features/events/economic-crisis/index.php.
Established in 1981, the Center for Public Policy serves the Houston community as an impartial research organization within the College of Liberal Arts and Social Sciences at the University of Houston.  The center's primary focus is public policy and economic research, the results of which are shared with the community.
The Honors College at UH is a hub of excellence that serves the needs of gifted undergraduates in more than 100 fields of study and reflects the rich diversity of the University of Houston in its courses, faculty, and students. For more than 50 years, the Honors College has offered students the best of both worlds: the advantages of a small college together with the comprehensive resources and rich diversity of a large university. For more information about the Honors College, visit http://TheHonorsCollege.com.