The University of Houston (UH) department of sociology is starting its new Sociology in Action Lecture Series at 4 p.m., Oct. 26 at Agnes Arnold Hall, Auditorium 1. The first lecture features Stuart A. Wright, a notable UH alumnus and leading expert on religious and political movements. Wright will speak on "Deconstructing Official Rationales for the Texas State Raid on the Fundamentalist Latter Days Saint (FLDS)."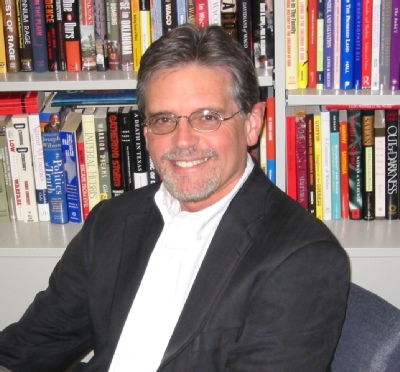 In April 2008, state police and child protective authorities raided Yearning for Zion Ranch near El Dorado, Texas, a community of 800 members of the FLDS, a polygamist branch of the Mormons. State officials contended the raid, triggered by an anonymous phone call from an underage girl to a domestic violence hotline, was based on evidence of widespread child abuse. State officials removed 439 children from the custody of their parents and held them until the Third Court of Appeals found the state had over reached its boundaries and failed to corroborate the authenticity of the calls.
The goal of the Sociology in Action Lecture Seriesis to inspire students with examples of how sociologists make an impact in the broader society. Sociology in Action will host sociologists who have spent their careers using research to facilitate positive change in the world.   The lecture series will be held each fall semester.
"We are honored to have notable UH alumnus Stuart Wright be the first speaker at the Sociology in Action Lecture Series," said Xavia Karner, chair of the sociology department at UH. "Wright has worked as a legal consultant and expert in some high profile cases, and I think students will find it interesting how sociologists can make an impact."
Wright's presentation will offer critical analysis of the state raid, challenging the use of a massive, paramilitary foray to execute a search warrant and the decision by child protection officials to seize 439 sect children and place them into state custody. The presentation is based on material from a new book, "Saints under Siege: The Texas State Raid on the Fundamentalist Latter Day Saints," with James Richardson.
Wright has testified in Congressional hearingson state-sect conflict, served as an adviser to the FBI's Crisis Incident Response Group (CIRG), and worked as an expert or consultant in a number of high profile legal cases, including the Branch Davidian criminal and civiltrials, the Oklahoma City bombing trial of Timothy McVeigh, the dragging death of James Byrd Jr., and the trails of polygamists after the FLDS raid in Texas.
He received his B.A. in 1974 and M.A. in 1977 in sociology from UH, before going to the University of Connecticut for his Ph.D.and then on to Yale for post-doctoral work. He is a professor of sociology and director of research in the office of research and sponsored programs at Lamar University. He has authored more than 50 publications and published five books, including "Armageddon in Waco" and "Patriots, Politics and the Oklahoma City Bombing."
The symposium is sponsored by the department of sociology in cooperation with comparative cultures, College of Liberal Arts and Social Sciences, political science, The El Paso Corporation Lecture Series and Texas Learning and Computation Center.
WHAT: 


 

Sociology in Action Lecture Series featuring, Stuart A.Wright, "Deconstructing Official Rationales for the Texas State Raid on the Fundamentalist Latter Day Saints"

 

WHEN: 


 

4 – 5 p.m., Wednesday, Oct. 26

 

WHO:

Free and open to the public. For more information, call Linda Harris at 713-743-3940

WHERE:

 

University of Houston AgnesArnold Hall, Auditorium 1

http://www.uh.edu/campus_map/buildings/AH.php

Off Calhoun Road, Entrance1 – parking in UH Welcome Center Garage

http://www.uh.edu/campus_map/buildings/WC.php

 
# # #
---