It was 108 minutes that changed the world.  On April 12, 1961, Russian cosmonaut Yuri Gagarin climbed into the capsule Vostok and was launched into space from the Baikonur Cosmodrome.  His brief journey into space gave birth to the manned space flight era and the study of humans in space.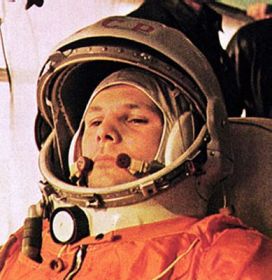 Researchers and participants in the 18th International Academy of Astronautics Humans in Space Symposium in ceremonies and a panel discussion at 9 a.m., Tuesday, April 12 at the Westin Galleria Hotel, Galleria Ballroom.     
"Gagarin's heroic flight ushered in a new era of human exploration, venturing out for the first time into the vast expanse of space," said William Paloski, UH professor of health and human performance.  "The generations of space explorers that have and will follow him in our quest to reach the stars owe much to his brave first step into the unknown." 
A panel discussion will follow to address:  
When Cosmic Tumblers Clicked into Place: Gagarin, JFK, and the Moon Race
108 Minutes That Changed My Life
Advancing Space Medicine Through the Use of Animal Models
Warm Cooperation During Frosty Times
Reduction of Medical Risks in the Russian Human Space Flight Program
The Russian System of Countermeasures for Long-term Space Flights: Yesterday, Today, Tomorrow
Hundreds of researchers and space industry professionals from around the world are in Houston this week for discussions regarding the future of humans in space.  With a theme of "Integration and Cooperation in the Next Golden Age of Human Space Flight" participants will consider space technology and habitats, space medicine and commercial space flights, among other topics.  The event is hosted by the University of Houston and NASA.   
A complete event agenda is available here http://www.dsls.usra.edu/meetings/IAA/pdf/program.pdf.  
Parking is available at the hotel.  Press credentials are available at the registration table, but advance notice is appreciated.  Please contact Marisa Ramirez, mrcannon@uh.edu, 713-743-8152 or William Jeffs, William.pjeffs@nasa.gov, 281-483-5111. 
WHAT: Commemoration of 50th Anniversary of First Human in Space Flight by Yuri Gagarin
               During the 18th International Academy of Astronautics Humans in Space Symposium
 WHEN: 9 a.m., Tuesday, April 12 

WHERE:  Westin Galleria Hotel, Galleria Ballroom, http://www.dsls.usra.edu/meetings/IAA/venue/
---