He left his wife and infant daughter in Three Rivers, Texas to fight for his country in World War II.  Pvt. Felix Longoria could not have known that his death seven months later in combat in the Philippines would galvanize Latinos in his hometown, create a civil rights movement that reached all the way to Washington, D.C., and catapult the newly created America G.I Forum into national prominence.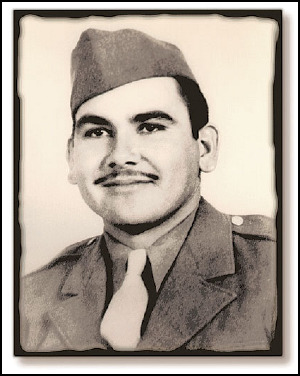 The University of Houston Center for Mexican American Studies (CMAS) is sponsoring a special screening of the movie, "The Longoria Affair," that details the events following Pvt. Longoria's death, when the only funeral home in Three Rivers refused the family use of their facilities for fear of upsetting the Anglo community.   
"Felix Longoria fought fascism and died for his country, but did not receive a hero's homecoming," said CMAS associate director Lorenzo Cano.  "He was met with conflict and racism. This important film documents an important moment in our civil rights history. It was the moment we recognized we could be unified in our struggle to find justice."  
Hector Garcia, veteran and president of the new American G.I. Forum, took up the cause for Longoria, gathering supporters and challenging the funeral home owners.  It was a challenge heard by then-Sen. Lyndon B. Johnson, who pushed for Longoria to be buried in Arlington National Cemetery.   
The special screening of the film is planned for 6 p.m., Wednesday, Oct. 27, in the theater lecture hall of the UH Gerald D. Hines College of Architecture, room 150.  The event is free and open to the public.   
Immediately following, filmmaker John J. Valadez will take questions from the audience.  For more than 14 years, Valadez has been producing and directing films for CNN and PBS.  His award-winning productions include "The Last Conquistador," "La Onda Chicana" and "Latin Music USA."  "The Longoria Affair" will debut on PBS in November.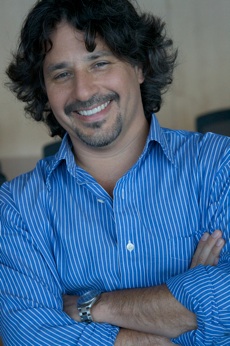 For more information about The Longoria Affair, visit http://www.thelongoriaaffair.com/Longoria_Affair/Longoria_HOME.html  
For more information on the UH Center for Mexican American Studies, visit http://www.class.uh.edu/CMAS/
WHO:
Center for Mexican American Studies
WHAT:

Special Screening of "The Longoria Affair"

Q and A with award-winning director John J. Valadez to follow

WHEN:
6 p.m., Wednesday, Oct. 27
WHERE:

UH Gerald D. Hines College of Architecture, theater lecture hall, room 150

For directions and parking information visit http://www.uh.edu/campus_map/buildings/ARC.php

 
---