For the past ten years, Brené Brown has been working to spark a national dialogue about perfectionism, authenticity and the importance of connection. The popular speaker, author and research professor at the University of Houston's Graduate College of Social Work has been studying these issues for over a decade.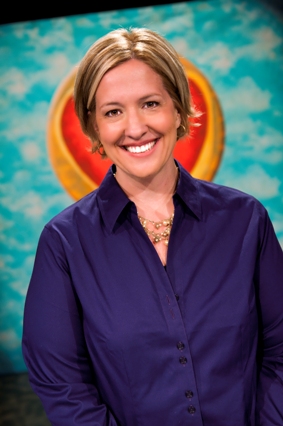 "I have dedicated my career to studying difficult topics like shame, empathy and vulnerability, because I want to know why we're all so afraid to let our true selves be seen and known. I want to hear and tell the stories that inspire us to be real, imperfect and powerful," said Brown.
Her message, always delivered with her trademark warmth and humor, has struck a chord. She is an award-winning teacher and sought-after speaker whose work has caught the attention of TED, the popular lecture series. Her video from the TEDx Houston conference in June has gone viral on YouTube - and now PBS is interested. Houston PBS/Channel 8 received a production grant after sending a copy of one of Brown's lectures to the national headquarters. The station recently taped a pledge show to be distributed to PBS stations across the country.
"We believe in the importance of Brené's work and feel that this is a chance to introduce a Houstonian to a national audience," said Michal Heiplik, director of membership at HoustonPBS. "It's crucial that Houstonians call in and pledge their support during the debut of Brené's show. If it's a success here in Houston, then other PBS stations will likely carry the program and people across the county can hear her message of finding the courage to accept our vulnerabilities with dignity and grace."
Brown hopes that her message of embracing imperfections will help spark a much needed discussion on the topics of perfectionism and worthiness, and their impact on the broader culture.
"This is a dream come true for me. Not only am I a huge believer in the mission of PBS to educate and inspire people, but I also feel that the time has come for us to have a national dialogue on the issues of authenticity, being enough and worthiness," said Brown.
According to Brown, the pressure to fit in leads to a cycle of performing, perfecting, pleasing and proving which has dire consequences. "We are the most obese, most in debt, most medicated and most addicted adults in human history. We're also the busiest. We take less vacations, we work longer hours and we sleep less than anyone who came before us," she says.  
"Brené has a unique gift of being able to communicate about sensitive topics, such as shame and perfectionism with incredible candor, clarity and humanity. In this program, she uses her research, stories and humor to help you understand these concepts and how they affect your life and the lives of those around you. Her message, in a nutshell, is the importance of believing that we are good enough as we are," says Suzy La Forge, a local business owner who attended the taping at the Channel 8 studios.
The Gifts of Imperfection: Living with Courage, Compassion and Connection debuts on HoustonPBS/Channel 8 on Monday, Nov. 29 at 7 p.m. with a re-broadcast scheduled for 8:30 p.m. that evening. For more information, visit www.houstonpbs.org or call 713-743-8483.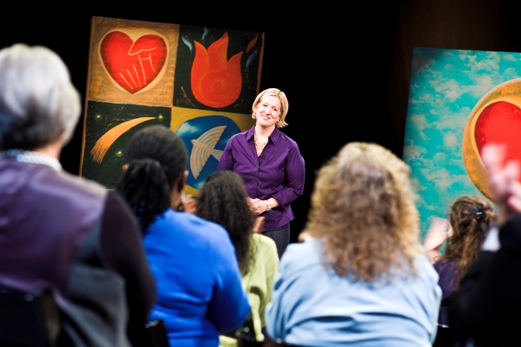 # # #
Additional Resources
Brene Brown's website:  http://www.brenebrown.com
TEDx Houston YouTube video:http://www.youtube.com/watch?v=X4Qm9cGRub0 
CNN article featuring Brene: http://www.cnn.com/2010/LIVING/11/01/give.up.perfection/index.html?hpt=C2
---