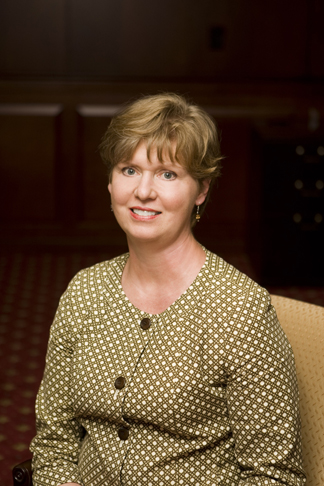 Johanna Wolfe, assistant vice president for major gifts at the University of Houston, will become the first vice president for Advancement and External Relations at the University of Houston-Downtown, effective Aug. 2.
"This is a very important step for UHD, and I am very pleased Johanna Wolfe will be part of our team," said UHD President Bill Flores.  "Her vast knowledge of Houston and her broad understanding of advancement and external relations will help UHD as it continues to build relationships and provide opportunities for students in Greater Houston."
UHD is the second largest university in Houston and the 13th largest four-year, public university in Texas. UHD ranks 33rd nationally for graduating Hispanic students with bachelor's degrees and 47th nationally for graduating African American students with bachelor's degrees.
Wolfe brings more than 20 years of experience in non-profit management and development to the newly created position at UHD.
"UHD plays a vital role in higher education in the Greater Houston Metropolitan area," said Wolfe. "As a longtime resident of Houston, I'm especially passionate about UHD's commitment to serve the diverse population of our city.  These are exciting times for the university, and I look forward to being part of a strong team that will continue to provide students with new opportunities for success."  
Wolfe's accomplishments at UH have created many new opportunities for UH students.  She secured a $20 million gift to establish the Cynthia Wood Mitchell Center for the Arts, a premier venue and educational center featuring visiting faculty, post-doctoral fellowships, dedicated courses, scholarships, performances and community outreach.  She staffed the $2.8 million campaign for the Jack L. Valenti School of Communication and the $20 million campaign for expanding and renovating the M.D. Anderson Library and Honors College.
During her 14-year tenure at UH, she advanced through the ranks holding a variety of positions, including executive director of major gifts from 2003 to 2007.
Wolfe lives in Houston and serves on the board of the Greater Houston Chapter of the Association of Fundraising Professionals. She also sings in the choir at St. Paul's United Methodist Church.
Wolfe holds a bachelor's degree in music education from Southern Methodist University (1980) and a master's degree in voice performance from Rice University (1985).
Wolfe and her husband, Richard Wolfe, have a teenage daughter, Emily. They live in Houston.
Wolfe's appointment is subject to ratification by the University of Houston System Board of Regents.
About the University of Houston   
The University of Houston is a comprehensive national research institution serving the globally competitive Houston and Gulf Coast Region by providing world-class faculty, experiential learning and strategic industry partnerships. UH serves 37,000 students in the nation's fourth-largest city, located in the most ethnically and culturally diverse region in the country.
For more information about UH visit the university's Newsroom at www.uh.edu/admin/media/newsroom                               
---