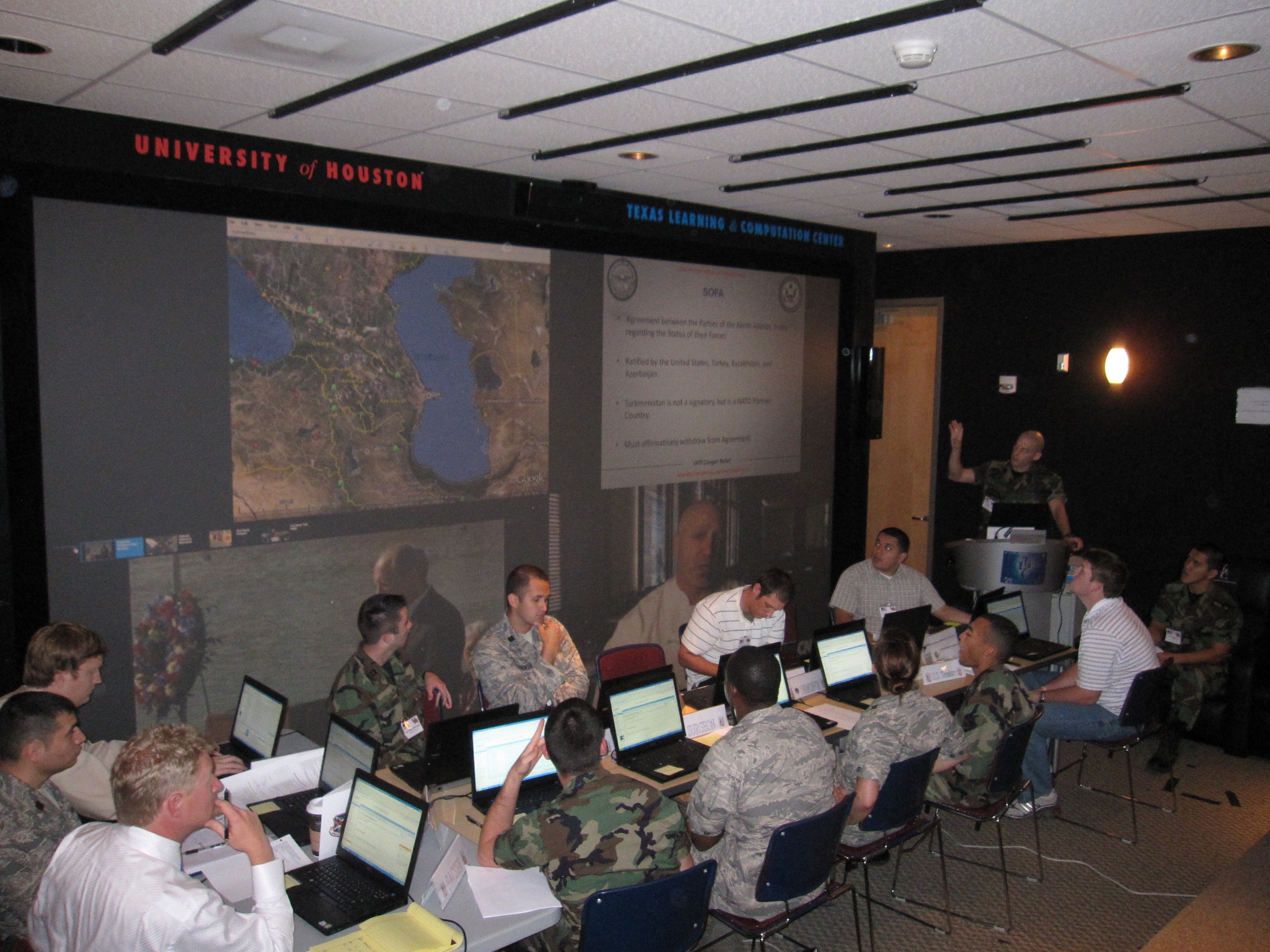 In spring 2003 large-scale fighting erupted between two Darfur rebel movements and the government of Sudan.  More than 300,000 civilians have died, and 2.7 million have been displaced and are living in refugee camps across Darfur. The situation is real, but for students enrolled in a senior-level Air Force science/aerospace studies class (AS-400) at the University of Houston (UH), it's the wargame scenario they'll use to carry out a large-scale humanitarian mission that culminates in a long-term peace agreement. 
The students have spent the spring semester developing and executing a humanitarian interagency Concept Plan (CONPLAN), Operation Cougar Relief II, which addresses medical, food, water, shelter and other needs of the region. The final execution of the plan will take place April 21 and April 28 on the UH campus.
The media is invited to attend the session in the command center of Operation Cougar Relief II. In addition to briefing the class on developments, students will be faced with spontaneous 'inject' situations, such as rebel attacks and disease outbreaks. As a group, the students must make critical, time-sensitive decisions that impact the success of the mission.
This course has generated so much excitement that the department of political science is developing a minor in national security studies, and Air Force ROTC is considering its use in all 144 AFROTC programs nationwide. AS-400 is one of the few ROTC academic classes in the nation with a large number of civilian students. The class emphasizes the growing need for seamless teamwork between military and civilian organizations in real-world crisis situations.
To observe this exciting Tier One teaching innovation, please contact Shawn Lindsey, UH Media Relations, at selindsey@uh.edu or 713-743-5725.  Space is limited.
WHAT:       Interagency Crisis Management Exercise
WHEN:       10 a.m. - 12:50 p.m., Wednesday, April 21 and April 28
WHERE:     University of Houston Main Campus
PGH Room 216, Texas Learning and Computation Center
WHO:         UH Air Force ROTC Detachment 003
Video of Fall 2009 Wargame- Asteroid Strike:
###
About the University of Houston
The University of Houston is a comprehensive national research institution serving the globally competitive Houston and Gulf Coast Region by providing world-class faculty, experiential learning and strategic industry partnerships. UH serves 37,000 students in the nation's fourth-largest city in the most ethnically and culturally diverse region in the country.
---