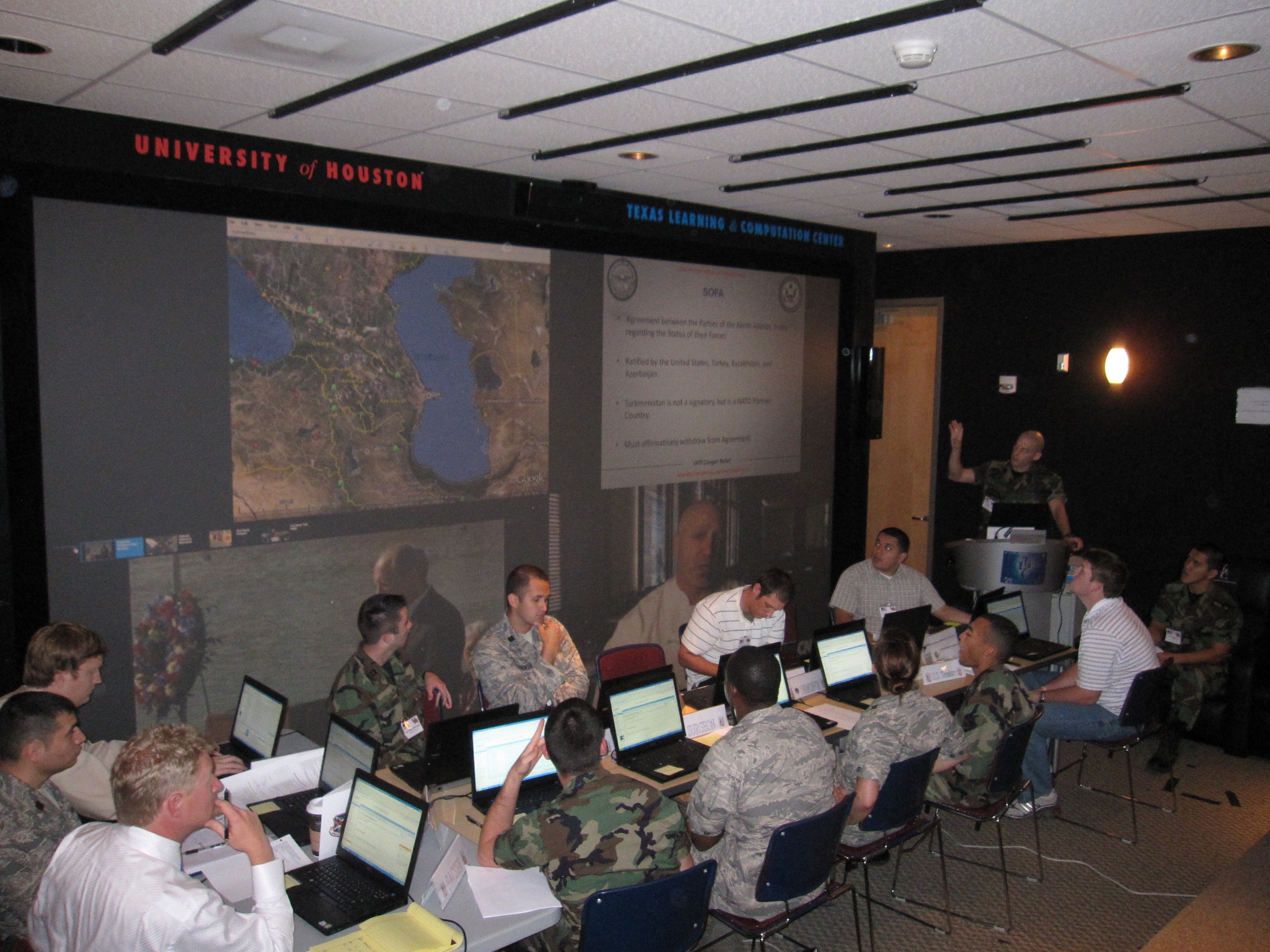 What happens when an asteroid strikes our planet, causing a worldwide humanitarian crisis?  Students at the University of Houston (UH) are planning for such a scenario in a senior-level National Security Studies course. In a first-of-its kind pilot program that has garnered interest from the Air Force ROTC and several federal agencies, UH students will conduct a wargame exercise on Dec. 2 and Dec. 9.
The UH wargame, made possible by a $25,000 research grant, involves U.S. defenses working in conjunction with deployed civilians. ROTC cadets and honors students from the departments of political science, history and Air Force science have been working in "Interagency Task Force Cougar Relief" to provide disaster assistance for 2.3 million civilians in four countries affected by the simulated asteroid strike in the Caspian Sea. 
Each student is assigned a mentor based upon their leadership position in the wargame and is required to conduct extensive research with the assistance of his or her mentor.  These mentors include former astronauts, State Department officials, college professors, former members of the Federal Reserve System, and current members of the active duty, Reserves and National Guard.  
This course has generated so much excitement that the department of political science is developing a minor in National Security Studies, and Air Force ROTC is considering its use in all 144 AFROTC programs nationwide. 
To observe this exciting Tier One teaching innovation, please contact Mrs. Lisa Meza-Duran at lmmeza@uh.edu at 713-743-4932.  Space is limited.
WHAT:   Interagency Crisis Management Exercise
WHEN:   10:00 a.m. - 12:50 p.m., Wednesday, Dec. 2 and Dec. 9
WHERE: University of Houston Main Campus
            PGH Room 216, Texas Learning and Computation Center
WHO:   UH Air Force ROTC Det 003
---