Welcome to the Office of Communication
The Office of Communication promotes public awareness of the research, faculty, students and events within the College of Liberal Arts & Social Sciences. The team manages the College's outbound communications and online presence. We also assist CLASS constituencies on targeted communications projects that advance the College's priorities and initiatives.
Communication Contacts: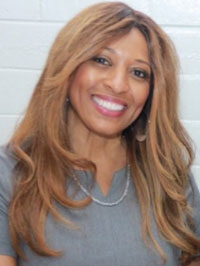 Toni Mooney Smith, M.S.
Director of Communication
713-743-9303
tymooney@uh.edu
Monica Byars
Marketing & Communication Assistant
713-743-1204
mgbyars@uh.edu
Marketing and Public Relations Contacts:
In addition to the Office of Communication, several CLASS units publish newsletters and manage their own marketing and public relations strategies.
African American Studies Program
Serwaa S. Omowale, LMSW
Program Manager
(713-743-1376)
ssomowale@uh.edu
Dr. Malachi Crawford
Assistant Director and Newsletter Editor
713-743-2811
mcrawford@uh.edu
Arte Público Press
Carmen Peña Abrego
Publicity & Events Coordinator
713-743-2999
carpen@uh.edu
Marina Tristan
Assistant Director/ Marketing Manager
713-743-2846
mtristan@uh.edu
Center for Mexican American Studies
Jessica Thiam
Events Assistant
713-743-3139
jygomez2@central.uh.edu

Yoshira Cuellar
Marketing & Communications Assistant
713-743-3158
ycuella2@central.uh.edu
Department of Psychology
Dr. Lolin Wang-Bennett
Director of Development and Newsletter Editor
713-743-8522
lwang-bennett@uh.edu
Women's, Gender and Sexuality Studies Program
Ayanna McCloud
Friends of Women's Studies Program Coordinator
713-743-3773
amccloud@uh.edu