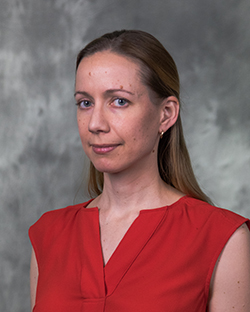 This year has been described as the worst U.S. flu epidemic in nearly a decade, according to the Centers for Disease Control and Prevention (CDC). Health officials say they are unable to explain why this flu season is so intense and unusually widespread, causing broad swaths of misery in 48 states and high levels of illness in 43 as of February.
To help combat the flu, researchers at the University of Houston have been awarded a two-year, $100,000 grant by the National Institute on Aging (NIA), to examine a strategy to improve influenza vaccinations in older adults.
Dr. Emily C. LaVoy, assistant professor in the Department of Health and Human Performance and lead researcher, believes this new strategy of merely doing some physical activity before receiving the annual influenza vaccination may significantly reduce the impact of the virus in adults age 65 years and older.
"Current vaccination strategies often fail to cause a long-lasting, protective response in this targeted age group, " explains Dr. LaVoy. "We hope to show that a single bout of resistance exercise, such as arm strengthening, prior to receiving the annual flu shot will improve the strength and duration of the immune response."
Health officials added that 90 percent of flu-related deaths occur in people age 65 or older because people's immune systems can become weaker with age, placing older adults at higher risk of flu complications.
Researchers at the CDC expect seasonal flu to cost the US economy almost $9.4 billion this year.
"Positive results would suggest a simple and cost-effective way to improve protection against influenza without requiring additional or separate vaccine formulas," says Dr. LaVoy.
The grant will start in the fall of 2018 just ahead of flu season.