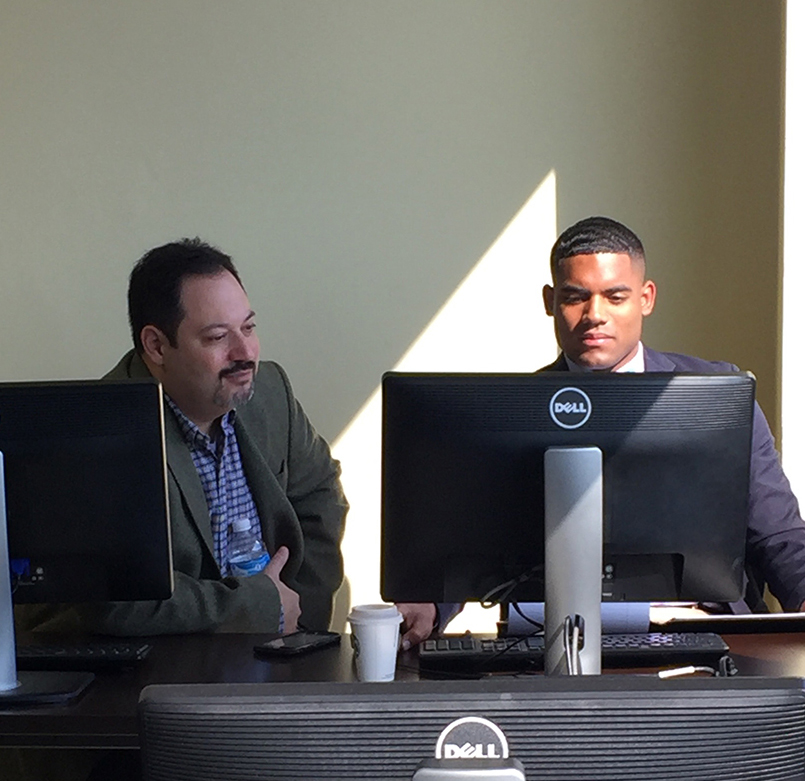 In early November, political science majors from all over Texas – and beyond – attended a workshop on the University of Houston campus to learn about opportunities for graduate studies in political science, public policy and related fields. The two- day workshop was sponsored by the UH Department of Political Science and the Inter-university Consortium for Political and Social Research (ICPSR).
One aim of the workshop was to de-mystify graduate school in order to support students who are interested in pursuing advanced degrees. During the weekend, UH political science faculty helped students to sharpen their research skills using examples from the 2016 presidential elections.
In other sessions, faculty and current UH graduate students offered individualized coaching on topics such as how to choose the right graduate program and how to write a successful application. Attendees included students from the University of Houston, Rice University, Prairie View A&M, Texas A&M Corpus Christi, UT Rio Grande Valley, and Georgia Gwinnet College.   Special guest speakers were Jay Aiyer from Texas Southern University and Professor Saundra Schneider, from the ICPSR (University of Michigan) and Michigan State University.