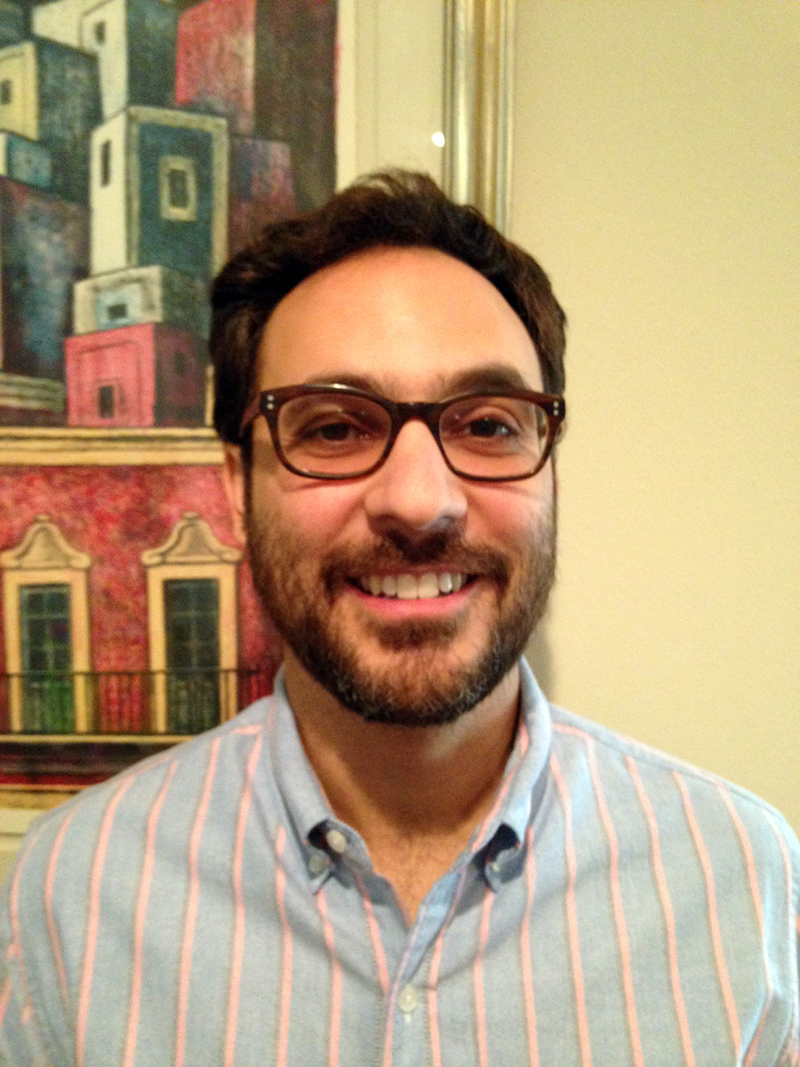 Dr. Mark A. Goldberg has been named the new director of the Jewish Studies Program. Dr. Goldberg, who is also associate professor of history, succeeds the program's founding director, Dr. Marie-Theresa Hernandez, professor of Modern and Classical Languages, whose tireless work brought together faculty from various fields to build a robust, interdisciplinary minor at the university.
Dr. Goldberg is also an affiliate of the Center for Mexican American Studies and the Center for Public History. His first book, Conquering Sickness:  Race, Health, and Colonization in the Texas Borderlands (Nebraska, 2016), examines the role of health and healing in the conquests of 18th- and 19th-century Texas.  He is working on research and public-history projects on the history of Jewish Latin@s, currently titled Double Diasporas: Understanding a Latina/Latino Jewish Past (book project) and "'La Hora': Jewish Latina/os and Explorations in Jewish History and Identity" (public-history project). Both projects engage contemporary communities and explore historical storytelling as a way to understand these understudied communities' histories and experiences in multiple diasporas in the United States.  He is interested in what Latin@ Jewish history can tell us broadly about Jewish, Latin@, and American culture, identity, and history. 
Dr. Goldberg teaches courses on early America, the history of race and racism, and Latin@ history, as well as two courses for the Jewish Studies program:  the history of Jewish food and Jewish Latin@ history.  A native Houstonian, Dr. Goldberg is looking forward to directing the UH Jewish Studies program and connecting it with the city's vibrant Jewish community.
The Jewish Studies Program offers a variety of courses in history, literature, religious studies, and cultural studies. In the last two years, the program has seen course enrollments increase to record numbers. This spring, Jewish Studies hopes to build on those numbers, offering classes on Jewish-American Literature; Writing Holocausts; Jews in the Ancient World, Bible and Western Culture, and Women in the Hebrew Bible; and American Jewish Culture and Rabbinical Biblical Interpretation. For more information, please visit www.uh.edu/class/mcl/jewish-studies.