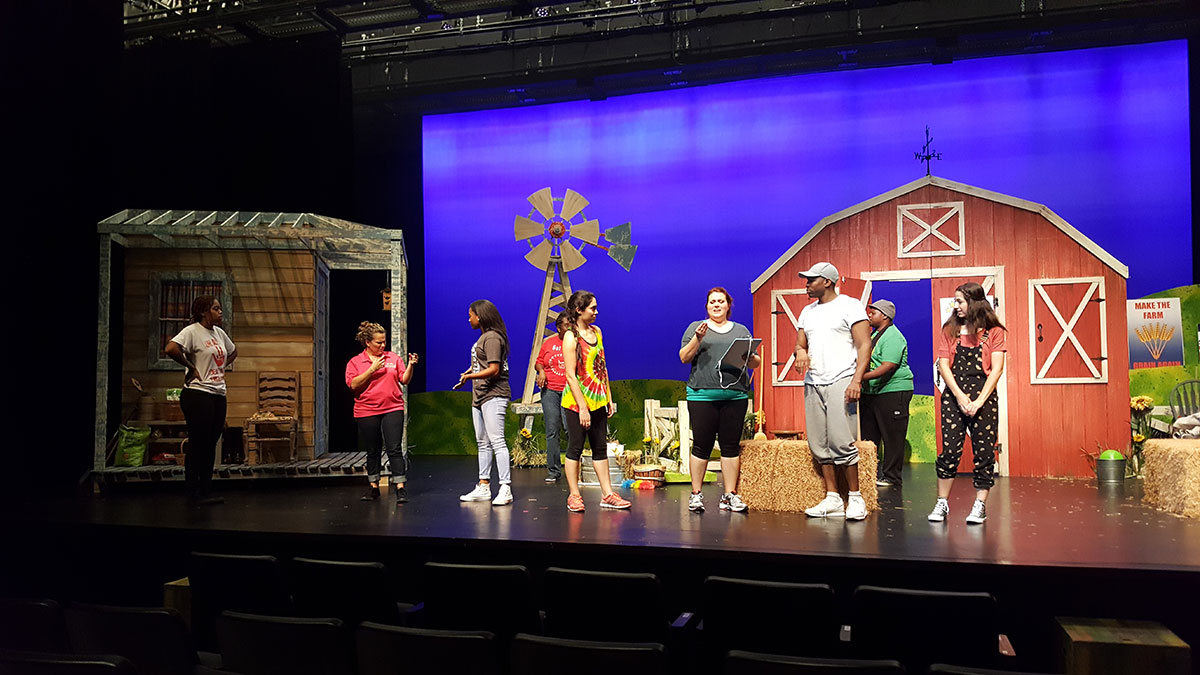 Main Street Theater's production of the children's play, Duck for President, recently offered an American Sign Language shadow-interpreted performance with students from CLASS's ASLI program serving as interpreters.
"Shadow-interpreted performances are rarely produced across the country," says Sharon Hill, program coordinator for the ASLI program at UH.  "It has been over a decade since such a show was put on in Houston.  Our goal is to be able to continue this collaboration so that deaf children have greater access to the arts here in Houston."
Senior ASLI students served as volunteer American Sign Language shadow interpreters for the October 29 performance. They were mentored by Hill, who has over 20 years of experience in the field of sign language interpreting and currently holds Master level certification, the highest level of certification in the field offered by the state of Texas. 
This performance was unique in that, instead of using placed interpreters positioned on the side of the stage, the audience witnessed "pure shadow interpreting." For every actor, there was an ASL signer/performer assigned to "shadow" the actor's movements on stage and deliver the lines in sign language.  This type of integration into the performance requires extensive rehearsal with the actors to memorize the stage movement on top of the additional work needed to complete a linguistic analysis of the script.
Individuals can see the actors and ASLI students working together via a video posted to https://www.youtube.com/watch?v=PoRkrH2xcMA.
MST and the ASLI program are also planning to work together on a second ASL interpretation performance in the spring for a performance of Ramona Quimby, based on Beverly Cleary's beloved book series.
The UH ASL program houses the only B.A.-degree program for sign language interpreting across the entire state of Texas. This program is designed to prepare students to obtain certification so as to effectively interpret between American Sign Language and English.
Sign language interpreters work in a vast array of settings such as courtrooms, hospitals, television programs and the performing arts. This field is one of high demand and the need is ever-growing for qualified interpreting professionals.