The Perfect G.P.A.s
Ten undergraduates among the Spring 2015 graduates earned perfect grade point averages
The College of Liberal Arts and Social Sciences graduated on May 15 its largest class of undergraduates in its history – just under 1,800. Ten of those undergraduates completed their studies with perfect 4.0 grade point averages and 20 percent of the class earned Latin honors of summa, magna or cum laude.
Here are mini profiles on nine of the 10 graduates with perfect G.P.A.s:
4.0 Summa Cum Laude/College Banner Bearer @ University Commencement
Eric Boutin-Bloomberg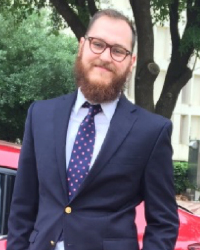 Early in his college education, one of Eric Boutin-Bloomberg's English professors told him that his writing was 'overwrought'.
"He was absolutely right, it was the best advice I ever received," says Boutin-Bloomberg. And considering his future career goal is to be a writer, the critique was one he will carry with him forever.
Boutin-Bloomberg is graduating with B.A. in history and a minor in English. The Seabrook, Texas native appreciates learning how to think critically while at UH. His immediate post college plans aren't certain, but he looks forward to an eventual writing career.
Summa Cum Laude/4.0 GPAs:
Denitza Petio Dramkin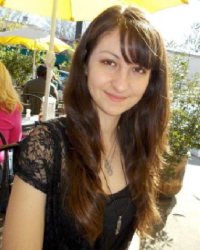 Denitza Dramkin is graduating after only three years as a CLASS student thanks, in part, to dual credits in high school and AP testing. She is originally from Sofia, Bulgaria but moved to the U.S. at age five due to her mother's job.
Over the past year she has spent a lot of her time away from her studies volunteering and serving as a research assistant at the Cognitive Development Lab.
"Being so heavily involved in the Cognitive Development Lab has definitely helped me grow as an individual. I have not only learned what it takes to be a researcher, but I have gained confidence, scholarship, and leadership skills in the process. This experience has only fueled my passion for psychology and helped set me on my future career path," says Dramkin.
Since she graduated a year early, Dramkin plans to take the next year to explore different fields of psychology before applying for graduate school. Eventually, she wants to earn a PhD and work with children to uncover many of the complex processes involved in learning and development.
Alexandria Rose Kelley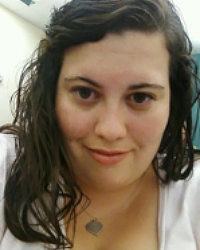 During her first semester at UH, Alexandria Kelley was in a serious car accident.
"The accident resulted in my having temporary memory loss and mild cognitive difficulties. Unfortunately because of my injuries I had to medically withdraw before completing my first semester," she says.
Ultimately she did recover and returned to UH the next semester. She was fearful that she would have lasting effects from her injuries, and that she would suffer academically. But today she is graduating with a degree in anthropology.
Kelly's next steps include getting married this August, as well as taking on a more active role in her family's business, a live telephone answering service.
Kory Kittell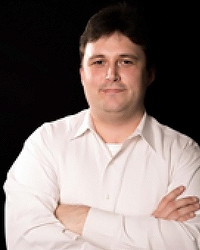 After struggling both socially and academically in high school, Kory Kittell dropped out at age 17, he passed the General Educational Development (GE) test, and entered the work force.
But, when his mother was diagnosed with a serious illness, he reevaluated his life and took steps toward preparing for a more fulfilling future. He left his position as a database programmer with an oil and gas company to take care of his mom and attend classes at UH.
Today, he is graduating with a degree in political science and has been accepted and offered financing from some of the country's best law schools.
Kittell says, "A large part of my learning experience has been realizing that there truly are few barriers to one's education even outside of the classroom, and that opportunities which students might tend to think are out of reach are deceptively easy to grasp."
Shelby Kotulek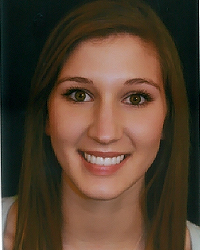 Shelby Kotulek came to UH from Louise, Texas – a city of about 1,000 people located between Houston and Victoria.
Coming to a large city, she quickly found numerous ways to spend her time, including volunteering at the VA Hospital, working with a dietitian, and also conducting research. She also was an officer for the St. Jude Up 'til Dawn organization and Phi Theta Kappa Alumni Association.
"Balancing school work and all my extracurricular activities really made me grow as a person and prepared me for life after college," she says.
Life after college for Kotulek incudes applying to Physician Assistant school as well as getting medical experience as a Certified Nursing Assistant.
Zachary W. Musick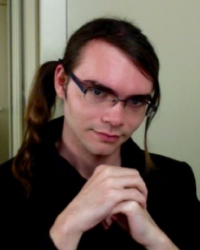 With a name like his, it's only natural that Zachary Musick is earning his B.A. in Music Performance. However, Musick considers himself to be more than a musician – he's an all-round artist who also draws and writes. Ultimately, however, the Tomball native would like to become the choir master/organist at his church.
As part of his education at UH, Musick enrolled in religious studies classes which piqued his interest enough to consider now earning a Master's degree in that subject.
"I really learned a lot in those classes and they awakened with me an interest in religious studies that I didn't really have before. If I do eventually go to graduate school, I will likely study something in that field," he says.
But before attending graduate school, Musick plans to take the next year off to focus on various creative projects – including writing a novel – as well as becoming even more involved with his church's music program.
Kathryn Nosenzo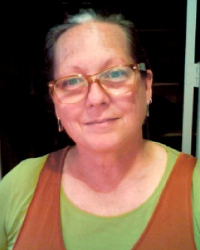 In addition to volunteering regularly with Habitat for Humanity, Kathryn Nosenzo also is active with 'Mama's Kitchen', an organization that delivers food and offers assistance to homebound people with AIDS. She also volunteers with Fisher House, a non-profit that provides free or low cost lodging to veterans and military dependents at military medical facilities.
And at the tender age of 55, she is graduating with a Bachelor of Fine Art in Painting.
"Returning to school after so many years away was both an emotional and an academic challenge. The learning atmosphere has changed quite a bit in the interim, influenced greatly by technology and culture," she says.
Now that she has earned her degree, Nosenzo plans to pursue a painting practice and spend time printmaking with several projects she has lined up, including a children's book.
Hyaneyoung Olvera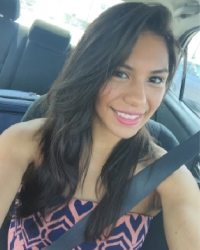 Hyaneyoung Olvera earned a bachelor degree in psychology and will work at M.D. Anderson as a lab coordinator after graduation. Last summer, Olvera participated in the SURF (Summer Undergraduate Research Fellowship) program where she researched violence in women. She now hopes that the real-world research experience she will gain while working at M.D. Anderson will enhance the skills she developed as part of SURF.
When not attending classes at UH, Olvera can be found at another school – WWE Hall of Famer Booker T's wrestling school!
"I joined because I've always been a huge wrestling fan, and have always wanted to try it. I have had a few matches, but right now I am a manager for the current Reality of Wrestling World Heavyweight champion. Reality of Wrestling comes on The Kube, a local channel, and Soul of the Soul, a national channel," she says.
While working at M.D. Anderson, Olvera plans to take the GRE and apply to graduate school. Her long term goals are to earn her PhD in counseling psychology and one day open her own practice.
Jennifer Yarbrough
Jennifer Yarbrough graduated with two bachelor degrees in history and psychology – not an easy feat when you are simultaneously raising three children, serving as a Girl Scout school organizer and Brownie troop leader, and taking care of a home and family.
However, as an older student Yarbrough looked at her education as an adventure, rather than a chore.
"I began to realize that my education was a personal choice to improve myself and to make my life's journey richer. From that point on, learning became a point of joy rather than a task that needed to be achieved. My schooling has been a long road, but I was determined to see it through," she says.
Now that she is graduating, Yarbrough is considering returning to the workforce, or continuing with her studies by applying to graduate school. Eventually she would like to work as a historian doing research or writing.
The College also salutes the 10th 4.0 GPA Spring 2015 graduate Tiffany Perez Maldonado.