Association for the Study of African American Life & History honors Gerald Horne
Dr. Horne to receive 2014 Carter G. Woodson Scholar Medallion for his career achievements as a historian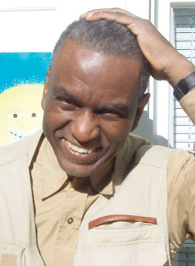 Dr. Gerald Horne, the John J. and Rebecca Moores Chair of History and African American Studies, is to be honored with the Carter G. Woodson Scholar Medallion for 2014 by the Association for the Study of African American Life and History (ASALH).
The award will be bestowed on Dr. Horne on September 27 at a banquet during the ASALH conference in Memphis, Tenn.
The Association for the Study of African American Life and History was founded in 1915 by historian and journalist Dr. Carter G. Woodson in response to the lack of information on the accomplishments of African Americans.
Dr. Woodson is often cited as the "father of Black history" because of his and the ASALH's establishment of Negro History Week in 1926 and advocacy to evolved the week into the Black History Month observance every February in the United States.
The Carter Godwin Woodson Scholars Medallion was created in 1993 and is presented to a scholar whose career is distinguished through at least a decade of research, writing, and activism in the field of African American life and history. The association selects to receive the award trained historians whose careers "embody and personify the Woodson legacy of ensuring a firm foundation for the continuance of African-centered education through dedication and commitment to African-American history."
Dr. Horne is the author of more than seventeen books and one hundred scholarly articles and reviews. His current research focuses on a variety of topics such as the U.S., Brazil and slavery; black labor at sea; the Communist Party in Hollywood; and Negro fascism.
He received bachelor's degree from Princeton University, his Ph.D. in history from Columbia University and his J.D. from the University of California, Berkeley.
Related Links: