CLASS adds outstanding new scholars to its faculty in Fall 2014
New faculty include seven tenured professors, 14 tenure track professors and two visiting scholars
The new tenured and tenure-track faculty members and visiting scholars joining the College of Liberal Arts & Social Sciences this academic year bring with them a broad spectrum of research interests, teaching experience and professional credentials.
Their expertise expands the College's research capabilities throughout the humanities, social and health sciences and arts. These new faculty members are integral to the College's efforts to promote interdisciplinary collaboration between departments and expand its Tier One academic offerings and scholarship.
School of Art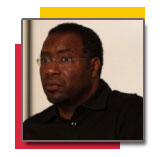 Michael Ray Charles, Hugh Roy and Lillie Cranz Cullen Distinguished Professor of Painting
Michael Ray Charles returns to his alma mater as a Hugh Roy and Lillie Cranz Cullen Distinguished Professor of Painting. He earned a bachelor's degree at McNeese State University in Lake Charles, La. in 1989 and completed his Master of Fine Arts at the UH School of Art in 1993. In 1994, Prof. Charles joined the faculty of the University of Texas where he remained until joining CLASS this fall. In 1997, the first career survey of his art was exhibited at the Blaffer Art Museum, known then as the Blaffer Gallery, the Art Museum of the University of Houston. Since then he has had solo and group exhibitions around the world and was commissioned by film producer Spike Lee to create the poster for his 1997 documentary, 4 Little Girls.
Jack J. Valenti School of Communications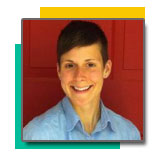 Erica Ciszek, Assistant Professor
Dr. Erica Ciszek conducts research on critical/cultural approaches to strategic communication, public relations, activism, advocacy & social justice, social media & digital communications, advertising, and diversity and communication. She earned her Ph.D. from the University of Oregon School of Journalism and Communication in May 2014 and her M.S. in Mass Communication in 2009 from Boston University. Her professional experience includes working as a strategic analyst for Mullen Advertising and Public Relations. She has also worked in strategic analytics, market research and has contributed to LGBT newspapers and magazines in New England.
Department of Communication Sciences and Disorders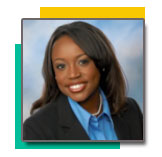 Kia Johnson, Associate Professor
Dr. Kia Johnson joins CLASS from James Madison University where she served as Director of the Developmental Stuttering Research Laboratory since 2008. Her current research interests include investigating the influences of psycholinguistic and temperamental variables on developmental stuttering in young children from a behavioral/observational and electrophysiological perspective. Dr. Johnson completed her doctoral training in Hearing and Speech Sciences at Vanderbilt University in Nashville. She received her Master's and Baccalaureate degrees in Communication Disorders from Howard University in Washington, DC and Truman State University in Kirksville, MO, respectively.
Department of Comparative Cultural Studies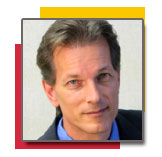 Christian Eberhart, Professor
Originally from Germany, Dr. Christian Eberhart specializes in the topics of sacrifice and atonement in both the Old and New Testament. To date, he has published four books with a fifth book, titled What a Difference a Meal Makes: The Last Supper in the Bible and in the Christian Church, soon to be published by Vandenhoeck & Ruprecht, Göttingen. He received his Master of Theological Studies from Harvard University's Divinity School, his doctorate in theology from the University of Heidelberg in Germany, and his Habilitation (second doctorate) in New Testament from the University of Mainz in Germany. He joins CLASS from his previous post as Adjunct Professor at Horizon College and Seminary in Saskatoon, Canada.
Department of Economics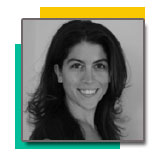 Willa Friedman, Assistant Professor
For the past year, Dr. Willa Friedman has worked as a Postdoctoral Research Fellow at the Center for Global Development in Washington D.C., studying issues in development economics and political economy. Her research deals with individual responses to institutions and policies and the impacts of these decisions. She is particularly interested in health, education, and participation in violence, with a regional focus on Sub-Saharan Africa. Dr. Friedman earned her M.A. in Social Studies from Harvard College and her Ph.D. in Economics from the University of California, Berkeley.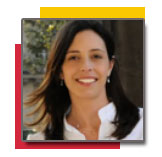 Liliana Varela, Assistant Professor
Dr. Liliana Varela's teaching and research fields include international macroeconomics, macroeconomics, finance and growth. She earned her doctorate degree in Economics from the Paris School of Economics in June 2014. Prior to that, she earned her Master's degree from the Paris School of Economics in 2009 and her B.A. in Economics from the Universidad de Buenos Aires in 2002.
Department of English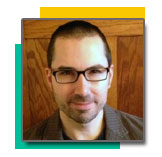 Jason Berger, Associate Professor
Dr. Jason Berger's first book, Antebellum at Sea: Fantasies in Nineteenth-Century America, was published by University of Minnesota Press in October 2012 and he is currently working on his second book, Electrical Subjects: Counter-Humanist Politics in Antebellum America. He also serves as co-editor for Literature in the Early American Republic (LEAR), a scholarly journal devoted to the study of the literary culture of the fledgling United States. Dr. Berger joins CLASS from the University of South Dakota where he has served as a member of the faculty since 2009. He earned his Ph.D. in English from the University of Connecticut in 2009 and his M.A. in English from the University of Vermont in 2004.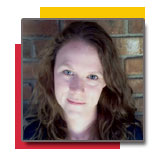 Sarah Ehlers, Assistant Professor
Prior to joining the CLASS faculty, Dr. Sarah Ehlers served as assistant professor of English at the University of South Dakota. She earned her Ph.D. in English Language and Literature from the University of Michigan in 2012 and her M.A. in English language and Literature from the University of Connecticut in 2006. Her book manuscript, Left of Poetry: Depression America and the Formation of Modern Poetics, is currently in progress.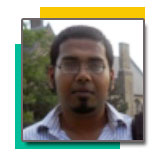 Auritro Majumder, Assistant Professor
Dr. Auritro Majumder's primary research interest is in 20th Century Transnational Modernism, critical race studies, south Asian literature, world literature, postcolonial studies, urbanity, and Marxism. He earned his Ph.D. in English from Syracuse University in May 2014 and his M.A. in English from Jadavpur University in India in 2009. His doctoral dissertation is titled, Insurgent Imaginations: Culture, Postcolonial Planetarity and Maoism in India.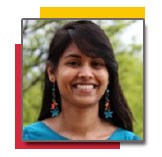 Kavita Singh, Assistant Professor
Dr. Kavita Singh's research interests include Francophone and Anglophone Caribbean literature and culture; translation theory; philosophy of language; and race, nation and diaspora. She earned her Ph.D. in Comparative Literature from Cornell University in 2014. Prior to that, she attended the University of Paris VIII, Vinecennes-St. Denis where she earned her Maîtrise in Comparative Literature in 2006.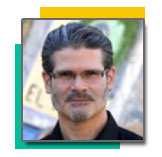 Roberto Tejada, Hugh Roy and Lillie Cranz Cullen Distinguished Professor of English and Creative Writing
Dr. Roberto Tejada is the author of five books of poetry, a translator, an essayist, art historian and critic whose work has been recognized with numerous fellowships and grants including awards from the National Endowment for the Arts and the Fulbright Foundation. Dr. Tejada comes to UH from Southern Methodist University, where he held the Distinguished Endowed Chair and Professorship in Art History. He earned his Ph.D. in interdisciplinary media studies from the State University of New York at Buffalo. Prior to his appointment at SMU, he was a professor at the University of California at San Diego and the University of Texas at Austin.
Department of Health and Human Performance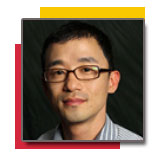 Beom-Chan Lee, Assistant Professor
Dr. Beom-Chan Lee's primary research interest includes designing and developing real-time biofeedback technology to prevent and reduce falls by leveraging fall recovery performance in individuals with a high risk of falling; and designing and developing a cell phone based platform for home-based balance rehabilitation and fall prevention applications. He received his master's degree in Mechatronics from Gwangju Institute of Science and Technology, Republic of Korea and his doctorate in Mechanical Engineering from the University of Michigan. Prior to this appointment he was a visiting assistant professor with the UH Department of Health and Human Performance.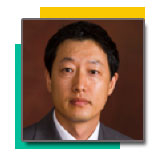 Dong Hun Lee, Assistant Professor
Dr. Dong Hun Lee earned his M.A. in 2003 from The Ohio State University in Sport Management and his Ph.D. in 2008 in Sport Management from the University of Florida. His doctoral dissertation is titled, "Factors Influencing the Purchase of Team Licensed Merchandise: Comparison of High- and Low-Involvement Groups." He has served as assistant professor of sport administration at Ball State University since 2010. Prior to that, he was assistant professor of sports management at the College of Mount St. Joseph in Cincinnati, OH.
Department of History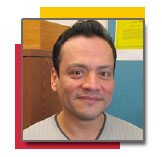 Jose Angel Hernandez, Associate Professor
Dr. Jose Angel Hernandez's current research focuses on repatriated Mexicans in the early 19th century and is a continuation of his work that resulted in the publication of his book, Mexican American Colonization during the Nineteenth Century: A History of the U.S.-Mexico Borderlands in 2012. He earned his B.A. and M.A. in history at the University of Houston and his Ph.D. in history at the University of Chicago. Prior to his tenure-track appointment in CLASS, Dr. Hernandez was an associate professor of history at the University of Massachusetts and served last year as an adjunct visiting associate professor with the Center for Mexican American Studies and the Department of History at UH. He has been awarded a Fulbright Scholar Fellowship to continue his research on repatriated Mexicans in the 19th and early 20th centures.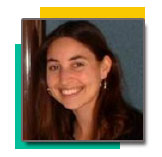 Leandra Zarnow, Assistant Professor
During the 2013-2014 academic year, Dr. Leandra Zarnow was a Research Fellow with the Centre for the Study of the United States at the University of Toronto. She received her Ph.D. from University of California, Santa Barbara. Dr. Zarnow is primarily interested in United States women's and gender history; U.S. political, legal, and cultural development; and transnational rights movements. She is currently completing her first book, Bella Abzug and the Promise and Peril of the American Left, to be published by Harvard University Press. Her articles have appeared in journals including Law and Social Inquiry, Reviews in American History, Feminist Formations, and the Journal of Policy History.
Center for Mexican American Studies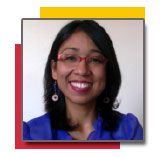 Elizabeth Farfán-Santos, Adjunct Visiting Assistant Professor
Dr. Elizabeth Farfán-Santos is a medical anthropologist who conducts research on Mexican American access to healthcare, U.S. healthcare reforms and implementations of universal healthcare. Her manuscript, Black Bodies, Black Rights: Quilombola Identity and Blackness in Brazil, is under contract with the University of Texas Press. She is the recipient of a three-year National Science Foundation Graduate Research Fellowship and a two-year Andrew W. Mellon Post-Doctoral Fellowship at Rice University. Dr. Farfán-Santos earned her M.A. and Ph.D. from the University of California at Berkeley.
Department of Modern and Classical Languages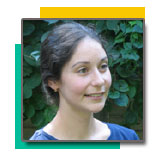 Julie-Françoise Kruidenier Tolliver, Assistant Professor
Dr. Julie Tolliver's current research focuses on literary expressions of solidarity in the francophone world in the second half of the twentieth century. She is working on a monograph titled Tongue Ties: Solidarity and Resistance in Francophone Literature and an edited volume titled Alternative Solidarities: Black Diasporas and Cultural Alliances During the Cold War. Dr. Tolliver has served as a faculty member at McGill University in Montreal and Hamilton College in Clinton, N.Y., as well as an Instructional Assistant Professor of French at UH. She received her M.A. and Ph.D. from the University of Pennsylvania.
Department of Philosophy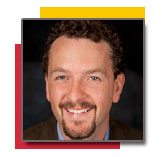 Cameron Buckner, Assistant Professor
Dr. Cameron Buckner's primary research areas are philosophy of the mind, cognitive science and digital humanities. He is a founding project member of the Indiana Philosophy Ontology Project, an attempt to create a model of the philosophy discipline as an online resource. From 2011- 2013, he conducted research and taught as the Humboldt Postdoctoral Fellow at Ruhr-Universität Bochum, a public university in Germany. His teaching career includes serving as an assistant instructor at Indiana University, Bloomington and as a visiting assistant professor in the UH's Philosophy Department. He also inaugurated University of Houston's first digital humanities post-doctoral fellowship in CLASS. In his role, he structured and nurtured the growth of the burgeoning interdisciplinary Digital Humanities @ UH Initiative. He earned a B.S. in computer science and a B.A. in philosophy from Texas Tech University and his Ph.D. in philosophy from Indiana University, Bloomington.
Department of Political Science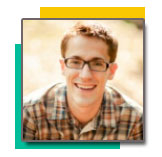 Scott Clifford, Assistant Professor
Prior to joining CLASS, Dr. Scott Clifford was a post-doctoral fellow at the Duke Initiative on Survey Methodology. He earned both his M.S. and his Ph.D. in political science from Florida State University. His doctoral dissertation, "The Moral Presentation of Self: Causes and Consequences of Perceptions of Politicians' Character Traits," analyzes public perceptions of politicians' character traits, arguing that character traits represent particular moral "foundations." More broadly, Dr. Clifford's research interests include applying moral psychology to politics to aid our understanding of topics such as opinion formation, polarization and elite rhetoric.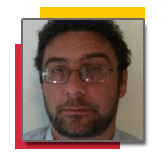 Alin Fumurescu, Assistant Professor
Dr. Alin Fumurescu's areas of teaching and research include early modern political theory; foundation of American political thought; republicanism and liberalism; transitions to democracy, representation and self-representation; and newly emergent networks of communication and political representation. He earned his M.A. in political science from University of Missouri – Columbia and his Ph.D. in political philosophy at Indiana University – Bloomington. He also received a master's in political science from the Institut Européen des Hautes Etudes Internationales (IEHEI) in Nice, France and an M.D. from Iuliu Haţieganu University of Medicine and Pharmacy in Romania. Dr. Fumurescu joins the CLASS faculty after serving as a visiting assistant professor at Tulane University and as an associate and post-doctoral fellow at Yale University's Center for the Study of Representative Institutions.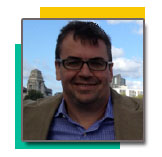 Pablo Pinto, Associate Professor
Pablo Pinto's areas of expertise are international and comparative political economy, with regional focus in Latin America and East Asia. He is the author of two books, Partisan Investment in the Global Economy, published by Cambridge University Press, and Politics and FDI, a collaborative project published by Michigan University Press. Dr. Pinto holds a law degree from Universidad Nacional de La Plata in Argentina, an M.A. in International Politics from Aoyama Gakuin University in Japan, and a Ph.D. in Political Science and International Affairs from University of California, San Diego. Since 2004, he has been on the faculty of Columbia University's Political Science department. Prior to joining the Columbia faculty, he worked as the Chief Counsel for Toyota Argentina and held appointments at the Escuela Nacional de Gobierno and the Universidad Nacional de La Plata in Argentina.
Department of Psychology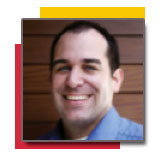 Steven Woods, Professor
Dr. Steven Woods' primary research interests lie in the application of cognitive models of memory to examine the ways in which HIV infection and substance abuse impact real-world outcomes (e.g., medication adherence.) He earned a Doctorate of Psychology in clinical psychology with a specialization in neuropsychology from the Virginia Consortium Program in Clinical Psychology (The College of William & Mary, Eastern Virginia Medical School, Norfolk State University, and Old Dominion University). He completed a pre-doctoral internship at the VA Connecticut Healthcare System and a postdoctoral residency in clinical neuropsychology at the University of Washington and then, joined the faculty of University of California – San Diego in 2002. Since 2005, Dr. Woods has served as co-director of the neuropsychology track for the San Diego State University/UCSD joint doctoral program in clinical psychology.
Department of Sociology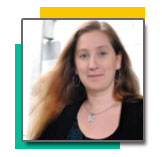 Sheila Katz, Assistant Professor
The research and teaching interests of Dr. Sheila Katz include poverty, social policy, social problems, qualitative methodologies, sociology of education, inequalities, violence against women and sociology of drugs. Her current research project is a longitudinal qualitative research study of mothers on welfare in the San Francisco Bay Area enrolled in higher education programs. Dr. Katz earned both her M.A. and Ph.D. in sociology from Vanderbilt University in Nashville. She served on the faculty of Sonoma State University as an assistant professor in the department of sociology.
School of Theatre & Dance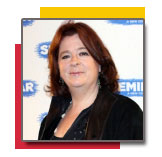 Theresa Rebeck, Distinguished Visiting Professor of Playwriting
Award-winning playwright and screenwriter Theresa Rebeck joins CLASS as a Distinguished Visiting Professor of Playwriting. Dr. Rebeck's work has been produced and performed on and off Broadway, throughout the United States and abroad. She was named a Pulitzer Prize for Drama finalist for Omnium Gatherum, which she co-authored with Alexandra Gersten-Vassilanos. Her television credits include creating and executive producing the musical drama series Smash that ran on the NBC network. Her produced feature films include Harriet the Spy and Gossip. Dr. Rebeck holds a Master of Fine Arts in Playwrighting and a Doctorate of Philosophy in Victorian Melodrama, both from Brandeis University. She also is a contributing editor to the literary journal Harvard Review and has taught at Brandeis and Columbia universities.
Women's, Gender and Sexuality Studies Program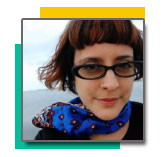 Sarah Luna, Visiting Scholar
Dr. Sarah Luna completed both her M.A. and Ph.D. in anthropology at the University of Chicago. Her dissertation is titled Transforming Value(s) in a Mexican Border Prostitution Zone: The Intimate, Economic, and Spiritual Obligations of Sex Workers and Missionaries in Reynosa, Tamaulipas. She served as a Center for U.S.-Mexican Studies Pre-doctoral Fellow at the University of California, San Diego and as a Frederick Douglass Teaching Scholar at Lock Haven University of Pennsylvania.