Nineteenth-Century Energies in 21st Century Houston
English Department hosts Interdisciplinary Nineteenth-Century Studies Conference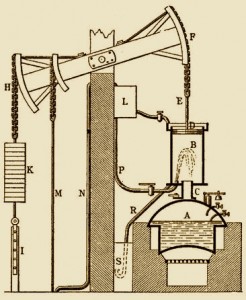 The English Department will host an internationally-influential conference at the Hotel Zaza in the museum district March 27 – 30.
The Interdisciplinary Nineteenth-Century Studies Conference is the annual meeting of an international group of scholars dedicated to interdisciplinary discussion about and research on the nineteenth century.  Each spring since 1986, INCS has hosted the conference to explore a theme of broad interest in nineteenth century studies.
The 2014 gathering, which is expected to draw about 250 attendees, will be the first time the conference will be held in Houston. The conference chair is Lynn Voskuil, associate professor in the Department of English and a noted scholar of Victorian Britain. She is also the Second Vice President of Interdisciplinary Nineteenth-Century Studies.
"The people who are giving papers are from different fields – literature, history, art history – and a number of papers are interdisciplinary in their methodology, which means that they're drawing on the methods of different fields in a single paper," Dr. Voskuil said.
For its debut in the 'energy capital of the world," the conference selected as its 2014 theme "Nineteenth-Century Energies" and explained its impetus in its online call for papers:
What made the nineteenth century move, tick, and turn?  How were its energies instigated, exchanged, conceived, and converted?  Who was most animated, and who sought lethargy?  What shapes—literal, figurative, material, textual, painted, embodied—did its energies assume?  And how were nineteenth-century energies contained?
In addition to Dr. Voskuil, several CLASS faculty members and graduate students will be presenting papers and leading panel discussions at the conference:
"Did Children Have an Irish Literary Renaissance?" Margot Backus, associate professor of English literature in the Department of English:
"Masonicfilia and Masonicphobia in Nineteenth Century Mexico," Guillermo de los Reyes, associate professor of Latin American culture and literature in the Department of Hispanic Studies and associate director of the Women's, Gender & Sexuality Studies Program
"Flight of the Aeronauts: Navigating Human Innovation and Nature in Mary Shelley's The Last Man," Samantha Lay, doctoral candidate in English and American Literature
"Henry Adams: Autobiography and Automobiles," Patricia Lee Yongue, associate professor of American literature and culture and women's studies in the Department of English
"Nineteenth-century Revolutions and the Birth of a Spanish National Cinema," María Elena Soliño, associate professor of Spanish literature and film in the Department of Hispanic Studies
The keynote speakers are Tom Gunning of the University of Chicago and Tim Morton of Rice University. Gunning "has redefined how we think of early cinema by locating its roots in nineteenth-century visual culture," Dr. Voskuil said. "He has also uncovered new evidence about the audiences of earlier film, showing that they were far more sophisticated that we had previously known."
"Morton has revolutionized the field of ecocriticism and environmental studies by rethinking the very concept of nature itself," she continued. "His work is strongly interdisciplinary, drawing on philosophy, literature, and science. He is known particularly in the area of object-oriented ontology."
For more information about the conference, go to incs2014.org.