UH Small Grants Program funds scholarly research in CLASS
CLASS professors received more than a third of UH total Small Grants funding in fiscal year 2014
It took more than multi-million dollar grant awards for the University of Houston to achieve its status as a Carnegie-designated Tier One public research university.
"We get a lot more research bang for the buck because we don't need multi-million dollar equipment purchases like the physical sciences professors," said Dr. Steven Craig, CLASS associate dean for faculty and research. "Our research needs can often be described as 'low money with high effectiveness.'"
The College's proficient use of small sums was acknowledged by the university's Division of Research, which awarded to CLASS professors more than a third of its total Small Grants funding in fiscal year 2014, which ended on June 30.
The Small Grants Program seeks to fund research and scholarly projects not routinely supported by departments and colleges or currently funded by external sources. It provides up to $3,000 awards to UH tenured or tenure-track faculty members and research professors with full-time faculty appointments.
"CLASS professors typically use the money to cover travel and data collection or to pay human subjects in experiments," said Dr. Craig, who is also a professor of economics.
This past fiscal year, a CLASS professor used a small grant to further his effort to produce the first CD of 16th century organ music performed on a restored 16th century organ.
Another professor dug deep into American history archives in New Orleans to piece together facts about a fugitive slave colony of about 1,000 people known as "Negro Fort" that successfully fought the U.S. military for four years in the 19th century. When the fort was eventually destroyed through a combined U.S. Army and Navy assault, many of the fugitives were killed or re-enslaved, but several hundred people survived and disappeared in the swamps of central and southern Florida.
What follows are examples of how CLASS faculty members have used the UH Small Grants to make large strides in their scholarly research: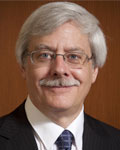 Professor Robert Bates – Moores School of Music
Recording the first CD of organ music published by Pierre Attaingnant (1531) and performed on the newly restored organ of St-.Julien-Du-Sault (1568)
In March 2013, Dr. Robert Bates, professor of music, traveled to France to conduct research on Renaissance organs, including the organ of St.-Julien-du-Sault (Burgundy). With the help of the UH Small Grants Program, Dr. Bates is proceeding with phase two of that research – playing 16th century music on the restored 1568 organ in St. Julien and recording and editing the performance. Ultimately, the third and final phase will include the production, duplication, and distribution of the performance on compact discs.
Dr. Bates will make the first recording of two books of dances and chansons published in 1531 in Paris by the royal publisher, Pierre Attaingnant on the historic organ.  These books, along with five others produced that same year, are the very first publications of organ music in France.
The small grant covered the daily expenses of Dr. Bates' French collaborators, including organ builder Bertrand Cattiaux, who did the restoration work on the St. Julien organ.
Dr. Bates expects the recording to be released later in 2014 by a leading U.S. recording company specializing in choral and organ music, Gothic Records, and will be available in Europe on the Naxos label. In the U.S. it will be released on the company's premiere label, Loft Recordings.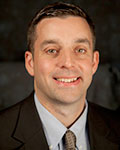 Associate Professor Matthew Clavin – Department of History
Conducting research for "The Battle of Negro Fort: Andrew Jackson and the United States' War against Fugitive Slaves on the Southern Frontier"
The UH Small Grant Program will allow Dr. Clavin to spend several weeks at the Historic New Orleans Collection performing research for a book he is writing tentatively titled, "The Battle of Negro Fort: Andrew Jackson and the United States' War Against Fugitive Slaves on the Southern Frontier."
The Historic New Orleans Collection houses important primary documents relative to the Battle of New Orleans and, in particular, rare documents copied from the British Archives that will shed light on Great Britain's effort to arm and liberate fugitive slaves along the Gulf Coast during the war of 1812.
At the close of the War of 1812, British armed forces built a heavily fortified compound on the eastern edge of the Apalachicola River, which flows from southern Georgia to the Gulf of Mexico and divided the Spanish colonies of East Florida and West Florida. In preparation for an invasion of the southern United States, the British recruited thousands of Indians and hundreds of runaway slaves and brought them to the newly built base where they were armed and trained for battle.
Several months later, after the United States' victory over Great Britain at the Battle of New Orleans, the British and their Indian allies abandoned the fortification and ceased their war against the United States; fugitive slaves, however, refused to submit. In the coming months, approximately 1,000 former slaves from Florida, Georgia, Louisiana, Alabama, and Mississippi remained at what became known as "Negro Fort." For more than a year, they fought for and maintained their independence, while vowing to die rather than return to slavery.
Dr. Clavin says his book will tell the little-known story of the rise and fall of "Negro Fort"—the largest colony of fugitive slaves in North American history—and its impact on the early American republic and the greater Atlantic world.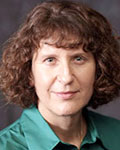 Professor Sarah Fishman – Department of History and CLASS Associate Dean of Undergraduate Studies
Conducting research for "An Invisible Vanguard: Women Journalists in 1950s France"
In 1950s France, hundreds of publications addressed topics like dating, marriage, parenting and child psychology.  These materials provided sources for analyzing social values in postwar France, which was the basis of Dr. Sarah Fishman's, associate dean of undergraduate studies, recently completed book manuscript, From Vichy to the Sexual Revolution: Gender and Family Life in France 1945-1965. 
Dr. Fishman's new research project focuses on the women who wrote about dating, love, marriage, childbirth and parenting - a circle of journalists and other experts whose writings proved influential in changing attitudes after the war. Some of these writers spent time in the United States or collaborated professionally with American women, yet historians have yet to explore the role such transatlantic exchanges played in changing visions of gender and family in France.
The Small Grant from the University of Houston allowed Dr. Fishman to return to Paris to start research on her new project. The funds covered travel to France as well as most of her living expenses for three weeks. While there, she determined that no serious biographies have been written about any of these women. Her goal is to publish a preliminary article as she continues an even more urgent search for archives that hold any of these women's papers.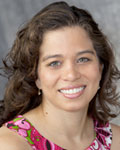 Assistant Professor Daphne Hernandez – Department of Health and Human Performance
Health among Athletes with Disabilities Study
The goal of Dr. Hernandez's study is to develop health profiles of beginner, intermediate, and developmental/national team wheelchair athletes.
Specifically, the study investigates the association between number of years being disabled, number of years of being involved in competitive wheelchair rugby, and the level of disability with various measures of nutrition, physical activity, health behaviors, and cardiovascular health.
Wheelchair rugby, also known as Murderball or Quad Rugby, is a team sport designed for disabled individuals which incorporates elements from wheelchair basketball, ice hockey, and handball. To be eligible to play wheelchair rugby, participants must have lost function in at least three limbs. The majority of players have spinal cord injuries at the level of their cervical vertebrae, however, individuals with multiple amputations, neurological disorders (e.g., cerebral palsy), and some forms of muscular dystrophy are eligible to play the sport.
The UH Small Grants program funded the supplies Dr. Hernandez needed to collect blood samples to measure the cardiovascular health indicators, as well as incentives (i.e. Amazon gift cards) for participating in the study. The funding also provided various undergraduate and graduate students with firsthand experience in collecting data. All students who participated in the study are now fans of the sport.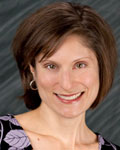 Assistant Professor Tracey Ledoux – Department of Health and Human Performance
How does knowledge influence health behaviors of pregnant women?
Weight gain is an essential part of a healthy pregnancy. However, excessive weight gain can put women at risk for serious pregnancy-related complications including gestational diabetes, pregnancy-induced hypertension, and maternal and child obesity.
The specific aim of Dr. Ledoux's study is to identify the thoughts, feelings, and intended behaviors of women in their first trimester (8-14 weeks) of their first pregnancy after receiving a recommendation to make a healthy weight gain while pregnant.
A sample size of 20 study participants will be screened and recruited from the University of Texas Medical School's Obstetrics, Gynecology, and Reproductive Services Resident Clinic. The participants will complete a demographic questionnaire about pre-pregnancy weight and height so the researchers can calculate their Body Mass Index (BMI).
Participants will receive a handout with a gestational weight gain recommendation based on their pre-pregnancy BMI and a list of benefits of achieving optimal gestational weight gain. The Dr. Ledoux as the principal investigator will review the handout with the participant to confirm that they understand what the statistics mean and what each one's weight gain goal is. Then, in-depth, face-to-face interviews will be audiorecorded.  The interview questions will focus on understanding participants' thoughts, feelings, and intended behaviors given the information they just received. Interviews will not exceed 60 minutes and participants will receive $40 compensation.
The UH Small Grant will cover professional transcription fees of the audio recordings and compensation for the participants. Dr. Ledoux believes that the research will result in publishable data that will support a grant proposal for developing and testing the efficacy and feasibility of an intervention program designed to prevent excess gestational weight gain. She'll be seeking National Institutes of Health funding to test the intervention program once developed.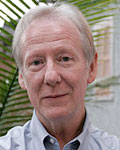 Martha Gano Houstoun Research Professor Carl Lindahl – Department of English
Survivor to Survivor: Haitian Memory
In January 2010, Haiti was struck by a magnitude 7.0 earthquake near the major city of Port-au-Prince. The earthquake killed an estimated 220,000 people and displaced another 1.3 million people. Dr. Lindahlis using his small grant to help realize his project, "Survivor to Survivor: Haitian Memory," through which survivors of the earthquake are interviewing one another.
The Haitian project is based upon one of Dr. Lindahl's earlier projects, "Surviving Katrina and Rita in Houston" (SKRH), the world's first project? in which survivors took the lead in documenting their shared experiences. The hurricane project proved so successful that shortly after that Haitian quake, people in both Haiti and France requested a similar project be developed for Haiti.
To initiate "Haitian Memory," a group of students from the Honors College and the Department of English worked with Dr. Lindahl to adapt the SKRH training methods and manuals to the cultural environment of Haiti, resulting in a trainer's guide and training manual. These were drafts - the final versions were to be created by the Haitians, who will eventually administer the program.
The Small Grants Program made it possible to bring together five trainers in Port-au-Prince. The funding paid for a generator and fuel to provide electricity for the host building, where the team reviewed the manuals together and conducted a mock training session.
The fund provided the lodging, food, and transportation that allowed the trainers to meet over a 12-day period. The trainers have now created their own manuals and training methods, and the results of their work will be presented by Dr. Lindahl at a world conference (funded by the Rockefeller Foundation) on "Survivor-Centered Responses to Massive Disasters" that he is convening in Bellagio, Italy in July 2014.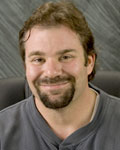 Assistant Professor Thomas W. Lowder – Department of Health and Human Performance
Investigation of the quality of life of females with lymphangioleiomyomatosis, a rare lung disease commonly called LAM
Dr. Lowder used the award from the small grant program to investigate quality of life in females with lymphangioleiomyomatosis (LAM).
LAM is a rare lung disease that occurs when abnormal, muscle-like cells begin to grow out of control in certain organs or tissues, especially the lungs, lymph nodes, and kidneys. Over time, these LAM cells can destroy the normal lung tissue. As a result, air can't move freely in and out of the lungs. In some cases, this means the lungs can't supply the body's other organs with enough oxygen.
LAM affects females almost exclusively. There is no cure and treatment options are limited. Many women with LAM undergo single or double lung transplantation, and, even after a transplant, the disease still returns. One of the few treatments to date is sirolimus (rapamycin), but this drug has potentially dangerous side effects and is not tolerated well by all users.
Dr. Lowder is working in conjunction with the University of Texas Health Science Center to determine if researchers can slow the decline or even improve pulmonary function in patients with LAM. Dr. Lowder says that they are not only slowing the decline in pulmonary function in patients with LAM, but they are even reversing this decline, with many patients showing improvements in pulmonary function.
Dr. Lowder recently submitted the first paper demonstrating that exercise can increase pulmonary function, work capacity, bone mineral density, and body composition in patients with LAM.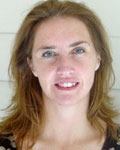 Associate Professor Carla Sharp – Department of Psychology
Follow up to "Psychological Effects of Exogenous Testosterone on Female-to-Male Transsexuals: A Longitudinal Study"
This study is a five-year follow up from Dr. Colt Meier's one-year, controlled longitudinal dissertation, which examined the effects of testosterone on the mental health and quality of life of transgender men. Dr. Meier completed his PhD in clinical psychology at UH in 2013 and is currently Interprofessional LGBT Health Care Psychology Postdoctoral Fellow at the Michael E. DeBakey VA Medical Center.
Dr. Meier's original study compared transgender men who were about to begin testosterone treatment to matched male and female non-transgender controls, and followed up with participants three months and one year later.
The initial findings showed that transgender men experienced many mental health benefits including decreased stress and improved psychological functioning by three months. These positive effects were maintained one year later.  The new study focuses on the long run outcomes five to seven years out.
The study funded by the UH Small Grants Program is a collaboration between Drs. Meier and Sharp, and examines whether the short run effects studied in Dr. Meier's dissertation holds over a much longer time period.  Drs. Meier and Sharp are interested in testing if the strong positive effects found in the original study were related to initial excitement over transition and gradually wear off over time, or if these effects are maintained.
In addition, because many insurance companies deny coverage of transgender-specific treatments, including hormones, Dr. Meier and Dr. Sharp believe the results from these studies have the potential to provide empirical evidence that supports the case that testosterone treatment is medically necessary for transgender men.
The grant funds were dedicated to payment of participants. Dr. Meier and Dr. Sharp believe they would not have been able to start this study without the grant, because participant payment is a very important part of the research process.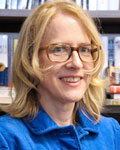 Professor and Department Chair Nancy Young – Department of History
Landslide Lyndon: The 1964 Presidential Election and Ralignment of American Political Values
American society in the 1960s is often described as a period of conflict: social unrest, civil rights advocacy, foreign policybrinksmanship, and general dissension about what government should do. Dr. Young's research examines the 1964 presidential election of Lyndon Johnson within the context of the social and political conflicts and transformations occurring in the 1960s.
Under advance contract with the University Press of Kansas, Her  research will result in a book, Landslide Lyndon, which is under advance contracts with the University Press of Kansas for inclusion in  a series of books written by nationally known historians. Dr. Young's book will provide a full-throated study that looks at presidential incumbent Johnson's race against Republican Senator Barry Goldwater of Arizona with the backdrop of a complex and troubled populace.
Senior scholars with national reputations for excellence in U.S. political history have been  invited to write books for this series, which looks at critical presidential elections, each in isolation, and what these various contests reveal about transformations to the body politic.  
The book project fits with Dr. Young's larger body of work about the history of Congress and American political development. With help from the Small Grant Program, she plans to finish the book manuscript in two years. Work on this project will also facilitate a much larger project she is also researching - the shift from mid twentieth century liberalism to early twenty-first century conservatism using Texas as the lens to understand this political realignment.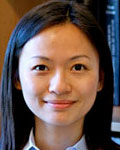 Assistant Professor Ling Zhu – Department of Political Science
A Bayesian Approach to Measurement Bias in Networking Studies: An Example with American Hospitals
Public policy and public administration scholars often use self-reported survey data to measure managerial behavior in building and maintaining networks. However, these types of survey data are often prone to measurement bias because the respondents are responsible for the behaviors they report.
Dr. Zhu's research compares different measurement strategies for minimizing measurement errors. Using survey data of over 6,000 American hospitals in 2012, she shows that the Bayesian item-response theory (IRT) approach is better than other conventional measurement models in reducing measurement bias, thus helps researchers to track networking activities more accurately.
This project builds on Professor Zhu's ongoing research into several dimensions of measurement problems, thus Small Grant funding is integral to building her national reputation for expertise in this area.  Her expertise is beginning to result in conference invitations and growing national and international attention paid to her research publications.
The project is an extension to one of her previous publications on the same topic. Dr. Zhu's major goal is to build on her previous research by producing a new conference paper and ultimately an appropriate publication. 
The Small Grant Program helped Dr. Zhu to develop the research paper.