Art crimes specialist visits campus
Blaffer Art Museum collaborates with others on lectures by former FBI agent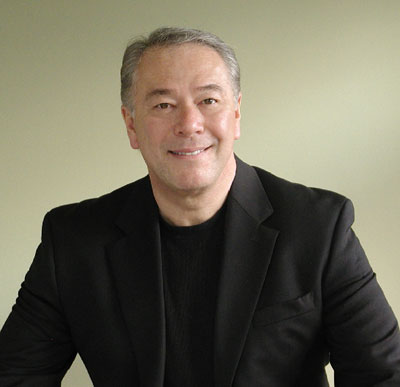 During his 20-year FBI career, Robert Wittman went deep undercover to infiltrate the dark world of international art thieves and black market traders. As founder of the agency's Art Crime Team, he recovered hundreds of millions of dollars in stolen art and cultural property.
Wittman documented his exploits in his book Priceless: How I Went Undercover to Rescue the World's Stolen Treasures. Soon, he'll share more insights from his storied career with Houston audiences.
Wittman will present the lecture "Pursuing the Priceless: Stolen Art, Investigation and the Law" at the Museum of Fine Arts Houston's Brown Auditorium (1001 Bissonnet. St.) at 7 p.m., September 8.
The event is presented as a collaboration between the Blaffer Art Museum, the College of Liberal Arts, the Honors College and the Law Center. The university's Student Program Board, Alumni Association and Office of Human Resources also contributed support. The event has been underwritten by Chubb Group of Insurance Companies.
Tickets for the public lecture are $10 and can be purchased at www.blafferartmuseum.org or by calling 1-800-504-4849. Seating is limited.
Wittman also will deliver a free lecture to students and other members of the UH community at 9 a.m., September 8 in the university's Rockwell Pavilion (second floor of the M.D. Anderson Library). Seating is limited, and free tickets can be reserved at www.blafferartmuseum.org. Reserved seats will be released five minutes before the lecture for visitors without a ticket.
The son of antique dealers, Wittman was well acquainted with the business of rare, high-priced artworks long before his law enforcement career. In 1988, he brought his knowledge of the art world to the FBI. Assigned to the Philadelphia Field Division, Wittman went into action tracking down stolen art.
In 2005, he helped create the FBI's Art Crime Team, the first group of agents devoted solely to recovering stolen works of arts. He now oversees Robert Wittman Inc., a security and recovery firm that protects the cultural assets of institutions, auction houses, private collectors and insurance companies.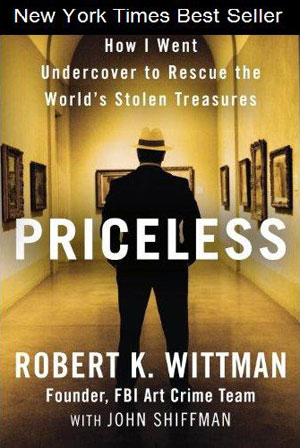 As documented in Priceless, Wittman has recovered numerous major works of cultural and historical significance. Some of his career highlights include:
Recovering $50 million worth of Goya and Brueghel paintings from a Spanish mobster
Catching an appraiser turned con man who used PBS' Antiques Roadshow to steal countless heirlooms from war heroes' descendants
Rescuing the Rodin sculpture that launched the Impressionist movement
Recovering the golden armor of an ancient Peruvian warrior king
Saving an original copy of the Bill of Rights that had been believed lost for 100 years
In-kind support for Wittman's lecture has been provided by Museum of Fine Arts, Houston, KUHF 88.7 FM, the UH School of Theatre and Dance and Brazos Bookstore, which is selling copies of Wittman's book Priceless: How I Went Undercover to Rescue the World's Stolen Treasures.
- Mike Emery
Related Links: