Forgotten history of a Mexican American company town unearthed by history professor Monica Perales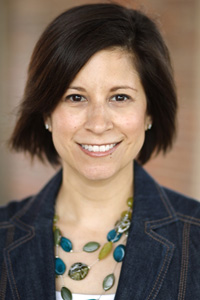 Nestled on the banks of the Rio Grande in El Paso, Texas, at the heart of a railroad, mining and smelting empire, Smeltertown was home to generations of ethnic Mexicans who labored at the American Smelting and Refining Company (ASARCO).
"Smeltertown was part company town created by ASARCO, part Mexican-American barrio located at the base of a giant cooper smelter," said UH History Professor Monica Perales.
Her new book, Smeltertown: Making and Remembering a Southwest Border Community traces the birth, growth and ultimate demise of a working class community in the largest U.S. city on the Mexican border with ethnic Mexicans represented for the first time in this area at the center of transnational capitalism and the making of the urban West.
Using newspapers, personal archives, photographs, employee records, parish newsletters and interviews with former residents, including her own relatives, Perales unearths the history of this forgotten community.
She will share the story of researching and writing the book at a symposium hosted by the UH Department of History on Thursday, Oct. 28 at 4 p.m. in the Honors College Commons in the M.D. Anderson Library.
Read more from Melissa Carroll's UH Press Release about the event.
Read a class.uh.edu faculty spotlight highlighting Monica Perales' research.